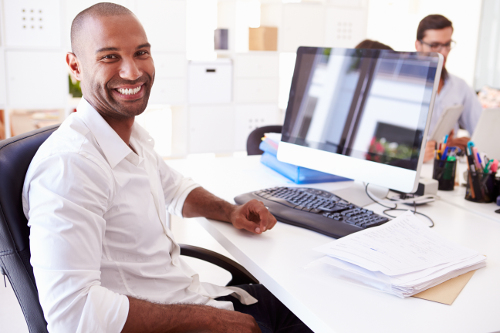 According to Gallup research, leaders that use strength based feedback and help their employees invest time and effort into developing the same are often the most effective leaders. With over 90% of Fortune 500 companies using Gallup's Cliffton StrengthsFinder tool, we decided to delve a deeper into how it works, and more importantly, why it works.
What is Gallup's Cliffton Strengthsfinder Tool?
Formerly known only as Gallup's StrengthsFinder, this tool is an online assessment that identifies an employee's unique set of strengths. The tool describes a set of 34 strengths that are categorised as Strategic Thinking, Executing, Influencing and Relationship Building. Once an employee's strengths are determined, employers can then work on integrating them into their organization culture in a way that suits both, the individual as well as the organization.
What makes this tool unique when compared to a myriad of other performance and personality quizzes? Well, for starters, the odds of another employee having the same score as you are at a staggering 1 in 259,000,000,000,000,000,000,000,000,000,000,000,000. This tool does not aim to put employees in a specific box and ask managers to throw appropriate tasks at them. It helps employees build their capabilities and play to their strengths, without their growth ever feeling mechanical or meaningless.
So, how does this improve employee productivity?
Your organization is made of multiple work flow processes, and different types of employees are suited to these processes. Understanding an employee's strengths and harnessing the same can help organizations create cultures that align with their values. For instance, Tom, an employee at your company, received his top 5 strengths and these included Empathy, Deliberative, Adaptability, Relator and Ideation. Based on this, and his work performance, you realise that Tom is the ideal employee to fill an open management position. His ability to connect with his peers and those he is in charge of can lead to better employee management, more team spirit, increase in productivity, and better timeline adherence. All because Tom displays strengths that are largely related to dealing with people. Having an employee like that in a role that requires him to work in a silo is a total waste of his talents.
Harnessing an employee's strength can help you ensure that they work to their full potential. It can also make sure that every instance of hiring, and internal promotions are more mindful and comprehensive than just promotions based on task adherence and performance. Don't get us wrong – these factors are often crucial too. However, the fact that someone works well at the task at hand cannot guarantee effective leadership and the prevention of a hostile environment.
What else do companies stand to gain?
Allowing your employees to grow their strengths and receive meaningful work and growth metrics based on the same can impact your organization in a positive manner. Consider the following from research posted by Gallup itself in order to understand the ripples of building a culture that focusses on strengths:
Organizations that use employee's strengths see an increase of 3x in the employee's engagement at work. Employee engagement is a crucial aspect of developing a great work culture (read our blog about the same!)
Almost 7 in 10 employees sense a boost in their levels of engagement and productivity when they work with managers who help them develop their strengths.
Over 6x the number of employees report loving their jobs and organizations when they find their strengths are being developed.
An individual's productivity can increase by over 7.8% when they work to their strengths and not their weaknesses.
Thus making investments in such tools & initiatives can strongly impact the future of your organization and the development of your human resources!
But if you don't know where to start and how to improve the productivity of your employees, agencies that offer solutions in employee engagement can help you gain valuable insights tailored to your organization's needs! Consult with them today.