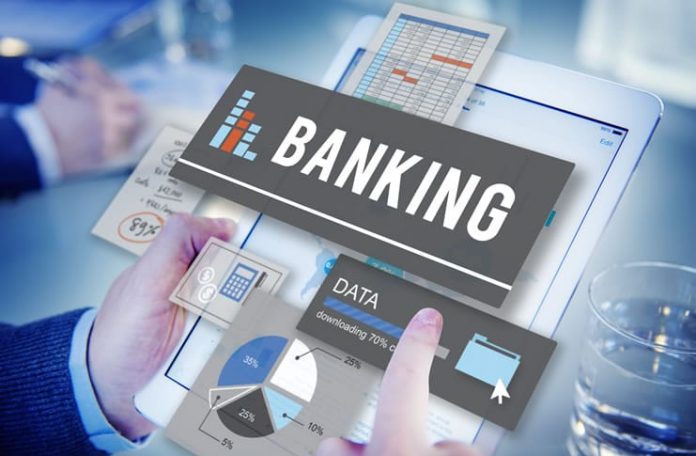 Virtual banking is the most anticipated financial revolution in this era. Going to a physical branch of a bank is a bothersome job for most of the people these days. Standing in the line and the probability of delaying an important meeting can be eliminated with VBA. On top of that, with Virtual Banking, the possibilities are much more than physical banks. There is no shade to maintain, and there is no need for huge manpower to run the branches and no maintenance cost.
Furthermore, you can get 24/7 support and banking capability with a Virtual Bank, which is impossible with a traditional offline bank. You can use the VBA to verify your PayPal account to get you the full functionality of your account. In this article, I will get you through all the facilities you must know about when you have a Virtual Bank Account. 
What is a Virtual Bank Account?
A virtual bank account is an online version of a regular banking system you use for money transactions and other financial operations. You can use a virtual bank account to deposit, transfer, and receive money, but without a physical shade. As it works online without needing any physical desks with a person behind, it becomes easier. You can access your account and do banking 24/7, without having to worry about the off-days. You can also use a VBA to verify your PayPal account instead of a regular bank account. The system comes with an interactive user interface that you can operate yourself. Sending, receiving money, making withdrawals is a lot easier if you have full control over your account. 
How to Get a Virtual Bank Account for yourself?
Getting a Virtual Bank Account comes with a straightforward process, which is easier than getting a traditional bank account. Here are the processes that you should know about if you want to get your Virtual Bank Account: 
Opening Account
The working mechanism of an online-only bank account is to start with opening an account on the bank. You have to fill out a form online on the database of the bank, using their website or software. Then, you make a deposit application and mail them the amount in a check. The back will ask you for additional information necessary to complete the account and the deposit. They also may ask you for a physical copy for your check for identification. You will get a bank account number as you would get one if you would go with a traditional bank account. You can use the account number to get deposits, make transactions, and every other thing that you could do with the regular one. 
Transferring Money in the Account
When you want to deposit money to your Virtual Bank Account, it may seem tricky as there is no physical branch. But, the process is simpler than it looks and even easier when it comes to arranging the money. When you get paid, you have to ask your employer to pay directly to your deposit account. In this case, you have to provide the bank account number you've got while opening the Virtual Bank Account. You can also use a PayPal account associated with the VBA to receive your payments from anywhere. In that case, you have to verify your PayPal account first, and it's an easy process of doing that with the VBA account. 
Transferring money out of The Account
The Virtual Banks will issue you a debit card if you apply for one, just the way you would do with a regular bank. You can also order a checkbook for yourself from the bank, which you can use for regular banking. There are no physical ATM booths like the traditional banks for Virtual Banks to use the debit card. However, you can use the third-party ATMs or the ATMs owned by the other physical banks to withdraw money. The virtual bank doesn't charge you for the transactions, but the owner bank of the ATM may. In that case, your virtual bank will reimburse the ATM fees to your account. You can also use the debit card for paying in physical stores as you do with a regular card. 
Advantages of Using a VBA
The virtual bank accounts are better when it comes to getting services day and night without active business hours. As it's an online bank, there is no need for the physical papers, the rents, and the costs of a physical branch. It has an automated system, so it doesn't need you to ask a person behind the desk to help you with the transactions. Everything happens automatically, and systems take no time as a physical branch would. When you have to deal with big money, you don't have to draw people's attention carrying it as well.
FAQ
Here are the most frequently asked questions about Virtual banking and how they work: 
What is a Virtual Credit Card Number?
A virtual credit card number will replace your actual credit card to use online more securely. 
Is a virtual Bank Safe?
A virtual bank or an online-only bank is completely safe as it comes with FDIC insurance.
How Does Virtual Card Work?
You generate a 16-digit number and use it only once, just like your regular credit card.
Why do we Need Digital Banking?
The digital banking system reduces the risks, makes customer service, and transactions easier.
What Makes a Bank a Digital One?
When all operations of a bank go online from transactions to loans, it's a digital bank. 
Bottom line
Making your financial transactions is much easier when you have online services like PayPal. If you open your PayPal account and link it to VBA, you can get your business transactions seamless throughout the world. The biggest problem with overseas transactions goes away with PayPal, which is a currency conversion. Once you verify your PayPal account with your VBA account, the convenience goes even further. 
Your all financial operation goes online, and you never have to walk into a physical shade of your bank. Customer service becomes easier with a Virtual banking system as everything is automated with an interface. You can control your transactions yourself, without the help of an agent in a physical branch.