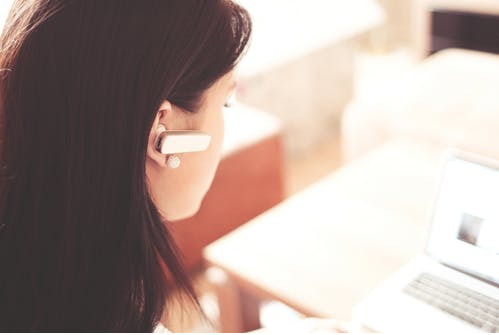 Your customer service desk serves as a catalyst between you and the customer. They handle return products, make inquiries, and find general information on the store. A good customer service desk needs certain tools to make it great, however, so we've gathered them together here. These are the five tools your customer service desk should have.
1. A Cloud-Based Customer Database
Your customers' information should be easily accessible via an online database. Pertinent information such as sales history, contacts, and shopping trends can be stored on your online database.
When your customer's information is easily retrieved, you can help the customer quicker and more efficiently, making their customer service experience something to remember. Good customer service is prompt but accurate, and a database makes this concept incredibly simple.
When building a customer database, let your customers know what you're doing when you ask for their information. Let them know the database is secure, and the company is building it so as to better serve them in the future.
2. Survey Software
A large portion of customer service is directly related to customer feedback. This is the best way to modify your customer service approach to meet the needs of your customers and learn what products they like and dislike.
Your customer service desk should be generating and emailing customer surveys at least once a month. Depending on the size of your customer base and the frequency of their purchases, you may need to survey less or more often.
If you're launching a new product or applying a new change to company policy or operations, it's a good time to survey your customers and get their feedback on the changes. You don't necessarily have to change your approach based on the feedback, but you might find you need to make some adjustments to keep customers happy.
Make sure you don't over survey your customers, as this can be off-putting, and let's be honest, no one enjoys dozens of emails per week. This is a good way to entice the customer to unsubscribe from the email list.
3. Receipt Scanner
A receipt scanner allows you to scan receipts directly to your Wave account, synchronizing and storing the information so you can easily track expenses. Using your phone, you can scan receipts and automatically synch them to your account.
You'll get a notification when your receipt is ready to view, and you can access any old receipts at the touch of a button. Everything is stored to your Wave account, which can be accessed anywhere with the Wave App.
Receipt scanning makes storage less of a hassle. You can toss old receipts in the trash instead of stapling them together or filing them away.
4. A Virtual Helpdesk Queue
When you have customers awaiting their turn in the helpline, it's important to have a good virtual helpdesk to queue them accordingly.
A virtual helpdesk will organize customer inquiries according to subject, and in chronological order. Having a dedicated queue can relive customer frustration by showing them exactly where they are at in the line.
Attending to customer service can sometimes distract your team from completing projects as well, which is what makes a virtual help desk so useful. Some issues can be solved within the interface with a bit of troubleshooting, without the need for human assistance.
A good ticketing system is essential to a virtual helpdesk queue. Issues should be ticketed and prioritized so they're resolved by the corresponding departments, and the customers aren't kept waiting for someone to address them.
5. All In One Service Cloud
If you're looking to consolidate queues, ticketing systems, CRM software, and troubleshooting into one cohesive unit, you need an all in one service cloud.
There are many options for this kind of software, and some of the top services include brands like Salesforce Service Cloud and Hubspot's Service Hub.
Each of these services provides a central hub from which you can view tickets, sales information, and troubleshooting requests. Queries can be resolved quickly by the knowledge database without ever needing human assistance.
These services also include customer analytics and live chat options for when your customers' issues can't be resolved by the artificial intelligence in the program.
Your customers will be grateful for the level of organization and professionalism that comes with a service cloud. It makes the customer service process streamlined and simplistic.
In addition, both of these services provide a customer feedback location, allowing you to view the customers' views and make changes accordingly.
A team inbox means that your team can communicate clearly and effectively with one another, cutting resolution times down for more difficult issues.
Overall, a virtual hub is an excellent option for small businesses or larger corporations. A dedicated call center simply doesn't have the same flexibility, and with artificial intelligence assisting with customer resolutions, less staff are needed on hand to run the service desk.
Customer Service Is The Most Important Part Of Your Business
Resolving customer issues and interpreting feedback are the most important factors in creating a world-class successful business. Your customer service desk should resolve issues quickly, and ensure customers return to purchase your brand again.
While these tools are excellent additions to your service desk, your staff are still on the front lines when it comes to serving the customer. A well trained and courteous staff will foster loyalty among your customers, and bring new clientele to your business.