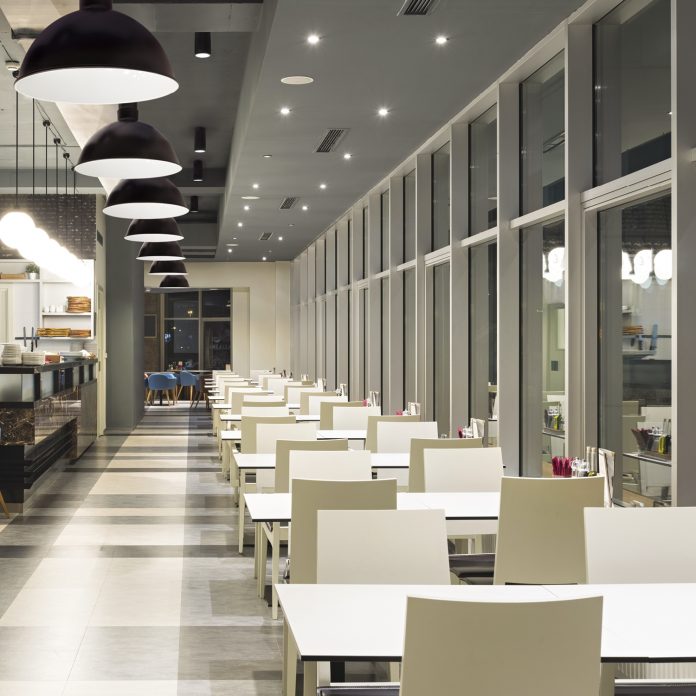 For over thirty years of success in the lighting business, Nora Lighting is now one of the world's premier lighting firms. Established in 1989, they already invested the last 28 years working to fully commit to their "Illuminating the Future" tagline and mission statement that is "Large enough to do it right, small enough to care for. Either of their tagline and mission statement clearly defines why Nora Lighting is a great company to satisfy your lighting needs. This company is working diligently to deliver the highest quality, most up-to-date lighting available and at the same time not compromising their belief that they have to serve their clients with top-of-the-line customer service.
Nora Lighting is a company whose objective is to improve its customer service and creativity. It
ensures customer needs are met if you choose a Nora lighting brand to illuminate your household or business space.
The Newest Innovation: The Nora Lighting ControLIT App
 This company had developed the Nora Lighting ControLIT that is an iOS and Android lighting control program that enables Nora Lighting to control downlight on the PRISM Smart RGBW LED Retrofit. It is planned to be utilized by all consumers in residential or commercial premises that use such built fixtures. This guide is intended for all customers that use an iOS application.
This app is now available in the iTunes App Store for use with iOS 8.0 +, and will also be
accessible for use on Android and most probably in the Google Play store soon.
The control software allows users to run downlights in their PRISMs and configure their additional remote controls. This app will enable users to control particular fixtures or a fixture assembly, scenes, brightness control timers, color temperature, and color.
After downloading and launching the app, users would then make an account that will enable the light controls to be hidden in such a way that others cannot monitor them except if they are using the same username and password.
Getting Started:
 Download the latest edition of the Nora Lighting ControLIT: Lighting Control app from the App Store when your PRISM downlights have been assembled, and then launch the app. A section of the app name or the full app name can be used, and the ControLIT: Lighting Control function must be displayed in the search results.
 Creating a Username and Password
 You will need to make a username and password by using the control program. It allows users to secure their lighting fixtures so that they will not be monitored by some other user who would have the same app on their smart device. If too many users have access to the same light fixtures, you could use the same username and password.
The first step is to launch the control software to create a username and password on your smart device. Once it has activated, press the "Do not have an account yet?" button.
You will be instructed to make your username and password of your choice. You will also be required to give your email address. Then when you have filled in all the details, click the Sign-up button.
Many usernames could be created if necessary, which can be connected to the same email address. This would most certainly work for people in a multi-location application, like an apartment building or multi-location restaurant. For such applications, there may be a common manager or management team that is responsible for configuring the fixtures and managing accounts. For instance, they may make different usernames in an apartment building, with a separate username per unit. That will also allow for individual control of each unit. Each username will have to go through the entire installation procedure.
 Pairing Your Account
You have to make sure that the wall switch is in the "On" position of the fixture you want to pair with before initiating this phase. If other fixtures are within reach and operated on a specific wall switch and yet you would not like to link them to your account, then change the wall switch in the "Off" position controlling only those lights needed to control to simplify your pairing procedure.
 Renaming and Controlling Individual Fixtures
 Press the Fixture you Like to Control.
To access edit mode, click on the fixture name on the individual fixture panel. Rename the fixture and click "Done", and to save the changes, you must click the "Save changes" button.
Using this software, you could control individual lighting fixtures only through the app. Users can customize CCT on individual fixtures, control brightness, and set the colour to RGB. Once you have adjusted the fixture to the preferred settings, press "Save Changes".
Click "Color" from the Control Mode panel to switch over to RGB settings. This transforms the white light fixtures into RGB colors. The colors are chosen by rotating the dial (Pallet Mode) around the rainbow. Press the RGB key for static R, G, B colors & Dimming of those colors and select the color you would like to turn on and dim.
Deleting a fixture from an account is the same as returning it to factory settings. If deleted or reset, the fixture is not anymore searchable to others, and can no longer be monitored by your account until you reinstall it.
 How to create a Zone?
 The zones allow you to control various fixtures simultaneously.
To open up Zone Set-Up Mode, press the Zones button underneath your cursor and then select the + symbol in the Zones screen. Afterward, mark your zone by typing in the name you want.
You could still edit the zone after you have created it. Users can make and delete fixtures from zones and adjust the CCT, Brightness, and Color as needed. Be sure to click "Save Changes" when you have set your zone as you wished.
 Nora Lighting has undoubtedly stepped up their game, not only in illuminating spaces but also making it easier to configure the lighting based on the user 's choice – and that is only with the use of an application through a smartphone. Without any need to change the light itself physically at any time. They certainly have a unique and efficient method to light up a commercial or home space.