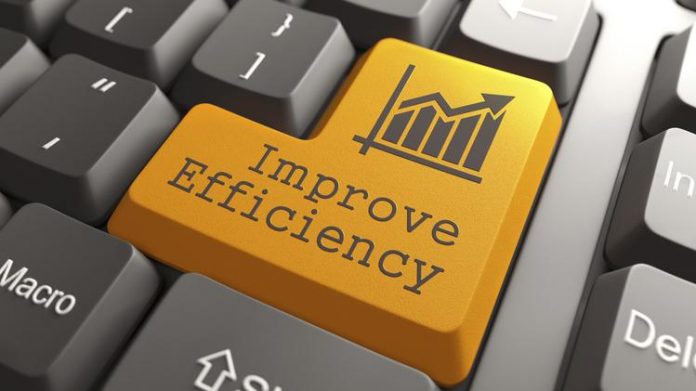 A business or company is successful when it is able to make a handsome amount of revenue each month. Increased business output is directly linked with increased profits. It clearly shows that if you need to make your business more profitable, you have to do something extra for your business to increase its outputs. Since there is a strong connection between boosted productivity and increase in business profits, increasing efficiency of a business is not always easier.
Thankfully, there are several ways a business can increase efficiency. In this article, we are about to reveal that how small businesses can keep their operations running efficiently, which in turn helps them to be more efficient and profitable.
Integration of Collaboration Tools for Employees
Teamwork is one of the vital aspects of a successful business. small business owners need to make sure that employees and workers are work as effectively as possible to produce more. Integration of latest collaboration tools could be a great step to increase efficiency of a business. Slack, Asana and Trello are some of the best tools that businesses can invest in to make employee collaboration better than ever. If there are fewer resources, free tools like Google Docs can make real time document editing and transfer easy and convenient for businesses. When required information or data is accessed immediately, employees are able to perform better at workplace.
More Digital Integration
Proper integration of digital business solutions improves business efficiency in a variety of ways. Employment of document management software makes business document management fast and effective. Computerized maintenance management system allows maintenance managers to accomplish their jobs effectually and use of business communication tools like instant messengers and project management software makes the communication better, easier and fast as well. In simple words, digital integration is one of the best ways to improve business efficiency.
Automate as many tasks as possible
There are so many business tasks that are small but essential for smooth running of business operations and cannot be avoided at any cost. Most of them are still being done manually but can be automated to get more done in less time and with fewer resources. Automating business tasks like invoice generating, time tracking and order tracking etc. can save a lot of time and efforts so these can be used to get other important things done for ultimate growth and profitability of the business. Assess your business operations carefully and check what you can automate to save business money and resources. In this way, employees can accomplish assigned tasks more efficiently to make business operations better than ever before.
Outsource Your IT Tasks
Outsourcing is a best way to reduce operational costs and save resources of a business. for instance, hiring third party for managing most of your IT tasks can help you streamline IT support and can help you prevent issues like data loss. However, one should outsource if there are opportunities to save business money by hiring third party experts instead of hiring full time IT professionals. Always check for hidden costs and other terms & conditions before outsourcing in order to make wise decisions. Also outsource your business tasks to those who offer quick and quality customer support to get the issues right as soon as possible.
Work on Employee satisfaction
Happy and satisfied employees are one of the precious assets of any business or company. So, do anything possible to keep employees happy. In this way, you will get them more productive and attentive at work. conduct employee appraisal programs and organize annual employee prize distribution events to recognize their efforts made for your business. It will keep their moral high and they will be more active to manage business operations with best. Monetary rewards, paid vacations and employee benefits are some of the best ways to build a satisfied and happy workforce for your business. In results, you will experience an ultimate increase in business efficiency to generate more profits every year.