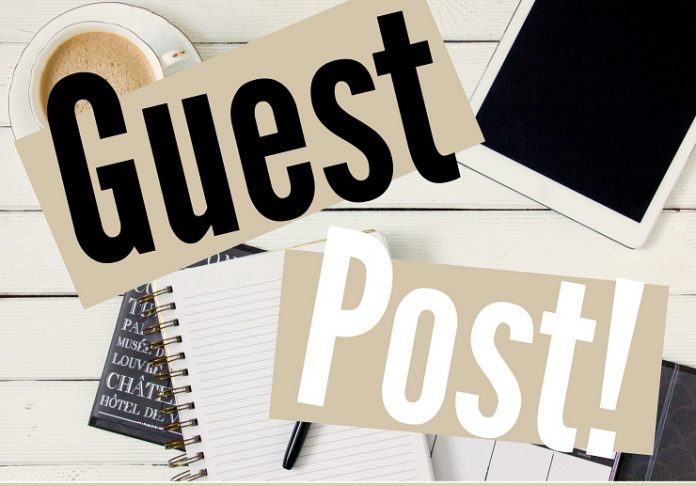 Guest posting isn't a new way to build your web SEO performance and it still works if done well. One of the challenges in a guest post strategy is to find the right websites that accept guest posts. How do you reach out to possible guest post partners without spending too much time blasting out emails with little to show for it?  Well, let's look at a few simple tricks that will turn your guest post outreach into a success.
What's Guest Posting for SEO?
Guest posting refers to having other websites post content with a link back to your site. It is a common technique aimed at improving SEO rankings, brand visibility, creating awareness, etc. Google ranks webpages based on a number of metrics, one of them being the number of external links that vouch for a web page.
In other words, if you have your many high authority websites linking to your web page for a particular keyword, then chances are you will rank higher than competing pages. Now, here are a few tips for guest posting website outreach.
How to Find Guest Post Websites
#Tip 1: Use Guest Post Resources Online
The best place to start would be to find websites that have compiled a list of blogs that accept guest posts. Luckily, you won't fall short of sites that have aggregated such blogs and sites.
You can always do a search on Google where you will get lots of similar resources and then filter through to find the sites that match your audience.
Read More: What is the full form of Google?
#Tip 2: Use Guest Post Search Strings on Google, Social Networks & Forums
Talking of searching, you should also make good use of the vast amount of data on Google and those generated on social sites like Twitter, Facebook, etc. Use search strings that would normally appear on the content pages used by sites to request third-party contributors to submit their content. Some examples of common strings you would expect are:
"Write to us"
"Submit guest post"
"Guest post guidelines"
"Submit a guest post"
"Become a contributor"
"Now accepting guest posts"
"Submission guidelines"
"Community News"
"This guest post was written"
Use advanced search operators on these sites to get finer results.  Here is a nice guide to using advanced search operators for SEO on Google
#Tip 3: Research on Competitor Backlinks
Another trick often used in white label link building is to "spy" on your competitor backlinks.  You will first need to do a search on Google with your main keywords then pick up the top competitors. You can then feed the domains of the competitor backlinks in a tool like Ahrefs to get an idea of where they have posted links. Not all of them will be guest posts but you will certainly find some useful ones.
Wrapping Up
These are just but a few quick guest posting for SEO techniques and we hope you have learned a thing or two.  You will make mistakes along the way, just ensure you learn from them. Also, don't fear to experiment!