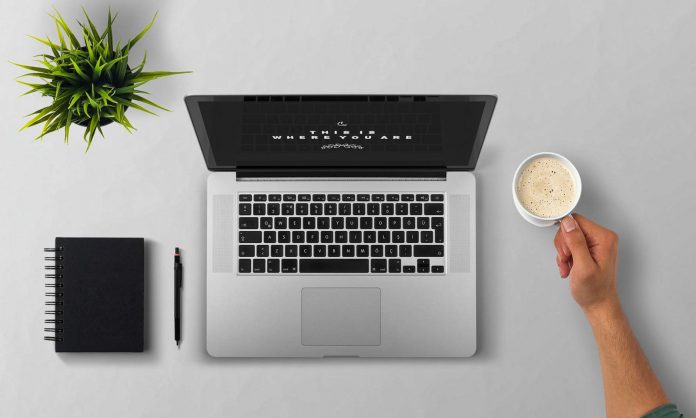 Are you a hardcore gamer grinding PC games like a pro looking for the ultimate gaming experience? Are you in search of the best of its class gaming laptops? Are you able to sacrifice big bucks for performance?
Gaming laptops provide immersive gaming experience closer to the gaming PCs at present. Evidently, the battle between tech giants for pioneering technology innovations gave paved groundbreaking advancements in gaming laptops. In this article, we are going to look at the ultimate lineup of laptops for the absolute gaming freaks.
Razer Blade Pro 17 – Groundbreaking Graphics Experience
Gaming freaks love Razer for its outstanding commitment to top-notch gaming gears. For the gaming freaks, Razer's best in a class laptop is Razer Blade Pro 17.
It is equipped with a 9th gen core i9 H class processor, Nvidia RTX 2080 for stunning graphics. Best of all it is extra thin and weight is much lower than its predecessor. Furthermore, it has 17.3 UHD with a 240 massive refresh rate.
For heat dissipation, it utilizes Vapor Chamber Cooling, dressed with a single Aluminum block and provides many upgrade capabilities. In addition, its iconic Chroma lighting is available. Finally, above all, Blade Pro 17 is able to connect to Razer Core X, an additional external desktop graphics card to get killing graphics performance.
For their full product catalogue, check out https://www.razer.com/gaming-laptops
ROG Mothership (GZ700) – Mother of all
Next, Asus Rog Mothership is undoubtedly a monster of state-of-the-art technology. Honestly speaking it is even difficult to categorize it as a laptop or a desktop or even as a hybrid. Actually, it is something entirely new.
Mothership is a highly convertible all-in-one PC like a laptop. In fact, its magnetic keyboard and the ability to fold in a number of ways it can sit and entertain you to the max on any place. Given the alien class versatility, equipped with the bleeding-edge Nvidia 2080 and a core i9 top of its class unlocked processor, 64GB max memory, this is absolutely going to give you out of the world gaming experience.
GZ700 benchmarks are record-breaking. In fact, the architecture and design are perfectly blended together while keeping this monster cooler while you crunch games. In addition, it has an excellent audio system, a great keyboard, and RGB lighting options.
The downsides maybe the price tag and lack of per-key-lighting.
Alienware m15/m17/Area-51m– Sheer Power
If you know the history, Alienware redefined gaming, especially mobile gaming. With its out of the world design, look and feel its entertained generations. At present, its gaming titan is the Area-51m.
With an unlocked Intel Core i9 desktop processor, Nvidia RTX Max-Q graphics with G-Sync it is an incredible powerhouse. Best of all, it provides full upgrade capability. In addition, it has FHD with a 144Hz refresh rate in m17 (17.3-inc) and an OLED UHD variant with 60Hz in m15 (15.6-inch).
Its Area-51m is even more pricy with a Core i9 9990K, Nvidia 2080 with G-Sync (OC ready) and supports 64GB massive memory capability. Furthermore, it is equipped with blazing fast SSD. In addition, its 17.3 display is a 144Hz FHD.
All these beats have superb sound systems, RGB lighting and beats the heat with Cryo-Tech cooling tech. However, as the cons, there is the battery life at an average in contrast to its counterparts.
Asus ROG Zephyrus S (GX701GXR) – Unmatched Performance
Apart from Asus Rog Mothership Zephyrus S is one of the exceptional gaming machines. Equipped with Nvidia RTX 2080 with G-Sync, Intel Core i7 9750H, and a 17.3-inch FHD IPS with a massive 300Hz refresh rate and a 3ms response time, Zephyrus is compelling.
Currently the best among Zephyrus class, it has an incredible gaming power. In addition, the luxurious and innovative design, slim and thin appearance, quiet and cool long run beats its competitors.
Conversely, it is better if the keyboard and battery-life were better beyond the current capability.
MSI GT76 Titan – Stunning Gaming Experience
MSI GT76 is one of the most attractive and powerful gaming laptops above its competitors. This beast is housing excellent quality materials and peripherals. One of the most intriguing features is its 4K display panel. It is capable of going monstrous with 8th gen core i9 unlocked, Nvidia RTX 2080 and lightning-fast SSD configuration.
Titan 8GS also features a UHD IPS display panel and capable of 128GB whopping memory capacity.
As the name implies Titan is a bit of bulky but isn't a dealbreaker. Furthermore, Dynaudio with Nahimic's audio software it delivers an outstanding audio experience. In addition to that, it has a good battery life beating competitors like Alienware Area-51m.
On the downside, the heat dissipation can be affecting although it has a well-planned strategy.
Acer Predator Triton 900 – The King Convertible
Acer is well known for thriving toward technological advancements in its gaming genre. And its result is Acer Predator and Triton 900 being the killer.
Predator is equipped with a 9th gen core i7 unlocked, and Nvidia RTX 2080 with G-Sync. In addition, it has a 71.3-inch 4K IPS touch display. Above all, it has a unique, flexible, convertible design with the ability to fold in multiple ways. Finally, it has a quality audio system. As a final word, it is a great compact gaming laptop.
However, as the bottom line, it is definitely a predator but lack of a well-organized keyboard and somewhat disappointing battery life.
Because it is worth mentioning, Acer Predator 21x a notorious gaming beast which is also insane in size and performance.
Origin EON17-X – A New Bad Boy in the Arena
Origin is a company formed by X Alienware people and based in the USA. Although it was founded in 2009, it is pushing its limits toward exceptional product engineering.
Origin's superior gaming laptop is none other than EON17-x. In fact, this is somewhat like Asus Mothership's hybrid design (Desktop plus Laptop). At present, it is equipped with a 9th generation Intel Core i9 desktop processor and Nvidia RTX 2080 with G-Sync for maximum performance. While it is in operation, its heat dissipation is much better.
It supports overclocking capabilities and 4 screens with desktop-class performance, and up to 64GB max memory. In addition, its design is fantastic and stylish. Furthermore, it has a nice backlit keyboard with 3 color zones. Best of all, it is decorated with a QFHD IPS display. Finally, for blazing speed disk operations, they provide the best of its class Samsung Evo SSD.
On the downside, its display is somewhat lack of colors (lower sRGB gamut) and its battery life is disappointing.
Gigabyte Aorus 17 – For Hardcore Gamers
Gigabyte Aorus is their masterpiece in their lineup. Aorus 17, their 17.3-inch gaming beast is the world's first laptop with Omron mechanical key switches. And also, it is the first Microsoft Azure notebook.
It is powered with the 9th gen Intel core i9 unlocked processor and Nvidia RTX 2080. Furthermore, it equips a 17.3 FHD with a 240Hz significant rate. Just like the GT76 Aorus 17 utilizes Nahimic 3 3D audio for an immersive experience. It is also equipped with Intel 760P Series M.2 NVMe PCIe for blazing-fast disk operations. Finally, Gigabyte's exclusive WINDFORCE Infinity Cooling System makes the system cooler during heavy grinding.
On the contrary, the bulkiness and shorter battery life could be a dealbreaker. In addition, there may be certain performance gaps.
Bottom Line
This lineup includes currently outstanding gaming beasts for a true gamer. Although it is true that performance is outstanding, these monsters also hit the wallet pretty hard. Therefore, it will be a lifetime investment. Even though they are tough and bad, there may be certain drawbacks as well as mentioned in the article. In terms of technical advantages, most laptops are geared with desktop-class or similar level processors, Nvidia 2080 Max-Q and G-Sync, best class display panels, convertible and upgradable design, luxurious look and state-of-the-art cooling.
On the contrary, there may be battery life limitations and portability (bulkiness). In addition, most of these beasts are future-proof. Finally, if you invest in one of these titans, it is better to select options matching your budget and the future as all these laptops provide customization options to suit your needs.