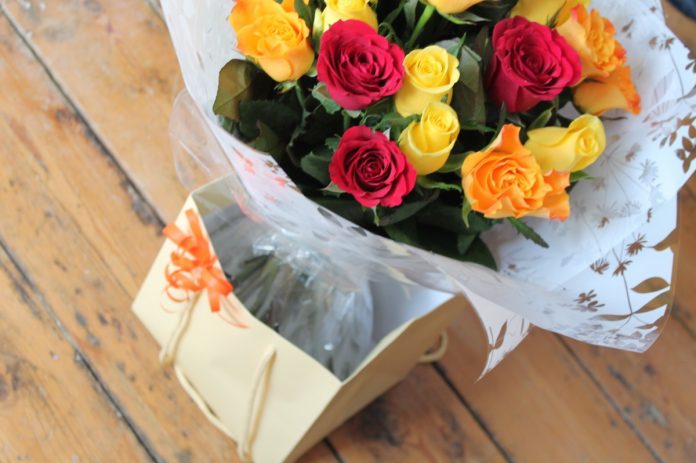 Have you ever wondered whether there is Excellent technology for sending flowers from anywhere in the world to anywhere in the world? If that kind of technology or service does exist, that would be a great help for you who want to send flower to your loved one across the sea. Fortunately, they do exist. It is called FloraQueen service.
What is FloraQueen?
FloraQueen is one of the most innovative services that we ever found in the florist industry. Basically, this company provides a similar florist service like what you can find in your area. The big difference is they provide their service via online method. Moreover, they don't only aim local customer. They also accept an order from anyone from more than 100 countries in the world. Therefore, we call them very innovative,  because they are successfully eliminating the limit in the florist business.
How They Provide the Service
You just need to order the flower that you want from their website, FloraQueen.com. There are many categories you can find there. Or, you also can choose the product that you need; based on the type of flower you want to send. At this point, actually, you can make payment and send the flower.
However, you also can add extra items, such as a vase, doll, card, and even wine along with your flower. That will make the bouquet become even more special. It is perfect for sending congratulation bouquet to your loved one.
The Benefits of FloraQueen Service
The same day or 24 hours delivery is one of the best features we found from this service. It helps you a lot. For example, if you forget the birthday gift for your loved one and you only remember a day before the D-day, you can use this service to send a bouquet of flowers as a gift. Now, you don't need to worry about the gift.
The flower from this company is a fresh flower. Their main headquarter is located in Barcelona, Spain. But, they have many florist partners all around the world. These florist shops are the one that responsible for your order. If you coincidently live in Europe or you want to send the flower to someone who lives there, the flower will be sent directly from the main florist in Europe.
But, you don't need to worry about the quality of the product as well as freshness, if you live in other countries. The florist picked by FloraQueen has the best service and top skill to arrange the bouquet and choosing the flower. Moreover, they also work your order using the strict guidelines created by FloraQueen.  So, the flower you order from FloraQueen won't have any differences than flower sent from its main shop.
Conclusion
We can say FloraQueen has changed how the florist business works today. Moreover, they also have successfully optimized the usage of internet for this business. Of course, as a consumer, you will get many benefits from their service. Now, you don't need to leave your house or even call by phone. Just use your gadget and order the flower online, and it's done.