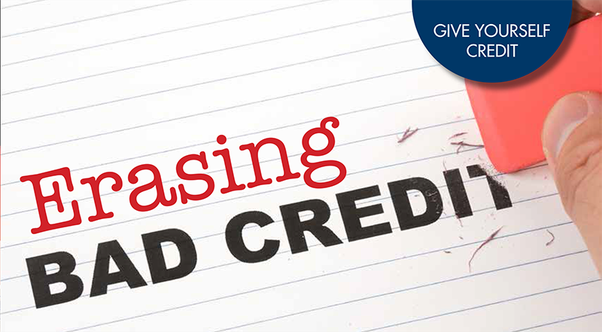 Building a fine credit score is one of the vital things for almost all types of businesses as it can have a positive effect on ability of the business to apply for credit card or for business loan. Fixing the bad credit is not an impossible task but little bit tricky to get things in your favor. There are a lot of things that a business or company can do to improve credit scores even within few months.
Credit repair is not hard even you can do it easily by taking the following surefire tips to improve business credit scores on right away.
Ask to correct wrong late-payment entries
Mistakes always take place but you should get the things right without delay. If you are making payments toward business loan or credit card bills on time but still facing the bad credit issue, be quick to check the statements and ask the concerned entity to correct wrong late-payment entries. Oftentimes a business credit card provider may not be up to snuff when entering payments in database. So you have to ask them rectify the errors as soon as possible in order to enjoy the improved credit scores. Payment history could be one of the major factors that can have a direct effect on credit scores so always be swift to get things in your favor.
Increase your credit limits
Credit card utilization is something vital which is considered to calculate your credit scores and getting your credit limit enhanced can be one of the best tips to improve business credit scores. As percentage of the available credit can make a big difference to enjoy better credit scores, you can ask the credit card provider to increase the credit limit that will definitely help you fix bad credit issues. By doing so, you will be spending the same amount as you were doing in past but it will show the more available credit limit due to the increase in your credit card usage limit.
Open another business credit card account
Opening a new credit card account to get a new card for business spending is another great idea to fix bad credit. Through this way, you will be able to use your other card when one of your credit cards goes out of limit.
You should contact with the bank you already have an account to open a new credit card account as they may offer you reasonable interest rate and features as well. Objective behind getting another credit card is not to increase your spending but to manage business costs smartly by using different credit cards without going out of limit.
Check for authorized users
If someone is using your credit card account as an authorized user, keep an eye on their spending in order to prevent poor credit scores as they can affect your business credit scores. If they are spending the credit by going beyond the limits communicated by the credit card provider, remove them from your account to fix bad credit.
Pay your debts off
Before applying for new business loan or credit card, you should try to pay off your existing (especially biggest) business debts in order to get your application successfully accepted. This explains more in a best way that a credit card provider or bank might be cautious regarding lending you credit or loan if there is huge amount of loan to be paid by your company or business. So, always try to eliminate your biggest business debts first in order to improve credit scores.
Make payments on time
Late payments are one of the biggest reasons behind poor or bad credit that you can easily prevent by paying all your bills before due dates or deadlines. You can create and manage payment calendars in order to stay on the top of payment details like amount to be paid, type of payment and due date etc.
As late payments can hurt your business credit scores, you can fix bad credit quickly by making on time payments.
Check your statements often
Keep check on your account statements in order to prevent any incorrect or strange transactions appearing on your statements. For instance, if there is a credit application submitted in your name which is totally strange for you, immediately report it to the concerned department or entity to fix bad business credit scores straight away. If there are some weird transactions made via business credit card, contact the credit card provider instantly for inquiries as well as to get them fixed as soon as possible.