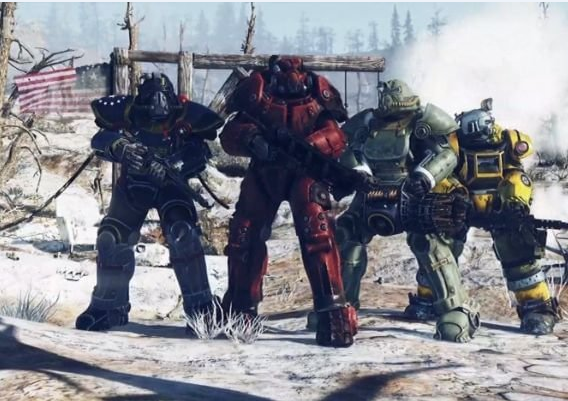 Nuclear Winter is a new game mode in the action role-playing Fall 76. Set with different features, Nuclear Winter offers a far better experience than all the previous versions of the game. And it comes with better upgrades including the exciting survival mode, adventure mode, and a pre-beta sneak peek of Nuclear Winter.
The launch of Nuclear Winters Pre Beta led to the critical acclaim of the game. There is high anticipation of the game now as fans look forward to the complete experience of the battle royale.
The new version has received an array of integrations, upgrades, content updates and bug fixes, setting it apart from many battle royale games. With the A1 tweaks, there is no better time than now to experience wide Appalachia. 
In Nuclear Winter players get enmeshed in battles like never. With more challenging levels and opponents, players have to do their best to survive and proceed to the next level.
You will take on 52 players in a fierce battle. But with better mechanics blended with high-level battling, your chances of progressing may be slim. Players now have access to better armor, perk cards and the wasteland creatures are merciless. It is a new whole overhauling of game mechanics to create an enriched experience of battling.
In an even better twist of gameplay, taking your adventure mode into the Nuclear Winter mode does not provide you with many advantages. Players have equal chances in every stage. Your tactics and strategy set you apart at every level. Perk Cards, weaponry and the defenses get unlocked as you progress in the game. As players enter the Nuclear Winter mode, they possess no S.P.E.C.I.A.L. bonuses, as they may give them an unfair advantage. 
Story Line
In Nuclear Winter players take on each other as they battle for the role of Vault 51s overseer. Vault 51s computer starts the bloody attacks, to find the best overseer. Progressing in the game allows players to increase in rank as they dig up more of the vaults mysteries. The players ranking relies on their S.P.E.C.I.A.L. stats. 
Apart from the PVP mode, Players complete challenges and collect rewards which they can use to boost their character. Nuclear Winter involves endless battles to impress Vault 51s ZAX computer.
In a zealous pursuit of armor and the struggle for supplies, the Nuclear Winter turns into a melee of relentless gun battling and fights. Only the last man standing deserves Vault 51 overseer position.