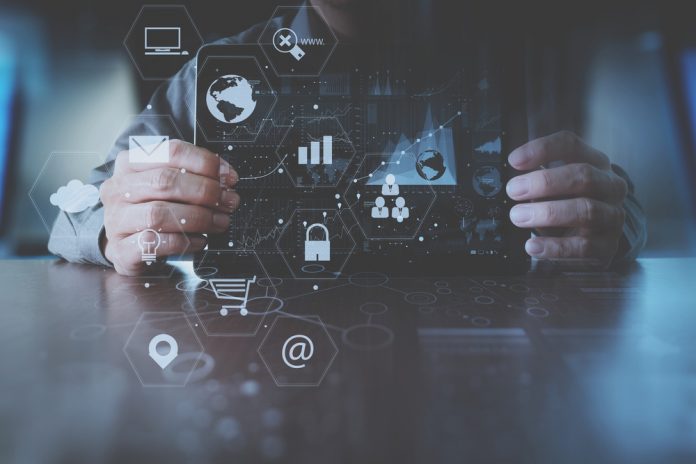 "There's no digital strategy.  Just strategy in a digital world." – Bud Caddell
Come to think about it, I completely agree with Bud! Implementing a digital strategy is all about defining your business strategy in this digital age by leveraging the best of technology and data assets. A successful digital strategy will revolve around your business goals and focus on your customers at an enterprise level.
With technology evolving and moving like the speed of light, it does seem hard to conform your business needs to the digital future. Making bold and inventive moves in a strategic manner helps giving you that edge. The question you need to ask yourself before you plan an overall digital strategy is, in another 5-7 years, what would your business look like in this ever-evolving digital world?
Digital strategy Vs Digital transformation
Often digital strategy is mixed up with digital transformation. While both processes benefit from technology, they differ in the way they affect the organization's goals. Digital transformation uses technology to drive changes in an organization's operations, business models and customer experience. This also affects and changes the business culture of an organization. On the other hand, a digital strategy largely affects the marketing and sales processes of an organization that can impact customer experience. So in true sense, a digital strategy is about enhancing user experiences with the help of latest technology and data assets.
While there is no secret sauce or a proven formula to a 100% successful digital strategy that can suit every organization, there are a few tips and tricks that can help you to jump-start your digital strategy.
Ask yourself some questions
An article by Harvard Business Review suggests that business leaders should avoid diving into the world of digital strategies just because everyone is doing it. Before you take the leap, sit back, relax and ask yourself a few important questions –
Can you create a new business by implementing a digital strategy while keeping in mind your assets and capabilities? Do you find that new opportunities could be created with the help of technology?
Can a digital strategy give you a competitive edge over others in your business?
Can technology widen your range of target customers?
Does it enable you to extend and enhance the value of your products or services to your customers?
Can digital technology enhance your enterprise capabilities?
When you have answered these questions, you have identified how technology can affect and change your business. You have identified a better understanding of your company's purpose. This helps you implement technologies that you need and avoid unnecessary investments in wrong technologies.
Segment your customers
Dividing your customers into sections based on their personas, demographics, locations, use of media, etc. is a vital part of a digital strategy. Users are extremely empowered today and require more attention and some TLC than ever before. How can you start segmenting your customers?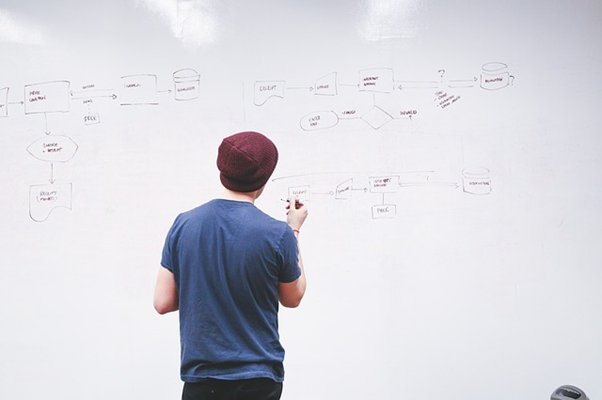 Analyse their past behaviour to separate new customers from the old. For an e-commerce store, you can study their shopping patterns so you offer them just what they need in the future.
Identify social channels from where your audience engages with your brand. These social channels will help you target your customers in a medium that they prefer.
Segmenting based on demographics and locations are simple but not as effective as lifestyle segmenting. Create a poll or a quiz on social channels like Facebook or Twitter and ask attention-grabbing lifestyle questions. The results can do wonders for targeting an audience.
Choose the right leader
Finding the right person to lead your organization's Digital strategy is half the job done. In many organizations, digital strategies are being captained by the CEO. Some, out of an urgent need to keep up with the competitive digitally evolving world and some because the CEO knows exactly how implementing a new strategy affects different functions of the business.
However, since the CEO mostly has their hands full, it is always better to appoint and delegate this agenda to a Chief Digital Officer. This comes with its own challenges as a Chief Digital Officer cannot always have full control over all functions of the organization. Which makes it difficult to implement new changes across the company. The most ideal approach for most organizations would be to involve the Chief Marketing Officer and the CEO while creating a digital agenda.
Keep a close eye on your Competition
Competitor analysis is extremely crucial in any corporate strategy. Analysing your competitor's strengths and weaknesses will empower you to make better strategic decisions.
Better knowledge of your contenders will give you a competitive edge as your audience is (almost) the same always! Some things you should keep a close watch on –
Keep a tab on the various digital marketing channels they are leveraging. For example, are they gaining and engaging their audience more with organic traffic, paid ads, social media, email marketing, content marketing, website marketing or video marketing? Use this to your advantage and make sure you are not missing out on any of them.
Track their Social Media growth. This gives your better idea on the reasons behind the rise and drop of your audience. Knowing what social media channels are working out best for them helps you focus on those channels as well.
How often are they updating their content? If you know that they are successfully distributing their content, it is never too late to follow them and use it to your advantage.
Choosing the right competitors is vital. You cannot be analysing a competition who is not very successful.
Keep it consistent. Competition analysis should not be a one-time task. It should be performed regularly with reports so you are always aware and up-to-date to stay ahead of them.
Choosing the right Digital marketing platforms
Once you have identified your target audience and assessed your overall business strategy, you need to use the right digital marketing platforms to reach out to them. What technologies are you going to leverage in your digital strategy? Analysing your audience behaviour patterns will give you a better idea of the right platforms you can use.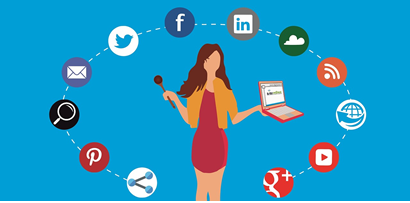 Stats have proven that video marketing has been increasingly gaining a lot of customer attention and accounts for 80% of global internet traffic. Use this medium to create an impactful customer experience.
Great story telling can deeply influence your customers. Creating insightful and creative blogs, videos or infographics can do wonderful things to your digital marketing strategy.
If your target audience is young people then platforms like Instagram or Snapchat is where you should be. If you are targeting b2b or executive level audience, LinkedIn or even Facebook could be your best bets.
Google ads and other paid ads (Taboola, Outbrain.,Facebook ads, Linkedin Ads,etc.) can be great when you have the budget. Search marketing has proven to be one of the best marketing techniques as you are addressing problems that your audience is looking for.
Mobile Marketing
This multi-channel digital marketing strategy just cannot be ignored. Did you know that 63% of the total digital ad revenue in 2018 came from mobile ads? With people increasingly spending a big chunk of their time on their smartphones, you need to design your content and other marketing techniques around your mobile audience too.
Creating a website that is responsive and mobile-friendly is one of the first steps towards a good mobile strategy.
Optimize your keywords for mobile SEO as they are not the same as traditional SEO.
Investing in a good quality mobile app helps in engaging and retaining customers.
Leverage QR codes that are easily scanned with mobile phones. You can place print ads and allow users to scan them to get more information about your products/services.
SMS marketing is an indispensable part of mobile marketing. It is a proven strategy that garners more attention and drives conversions.
Create KPIs (Key Performance Indicators)
With digital marketing, measuring your success is not just about numbers. You might be gaining amazing social media attention and impressions but it does not always convert to sales. Keep a track of some important KPI's that can give you a better understanding of your digital strategy performance.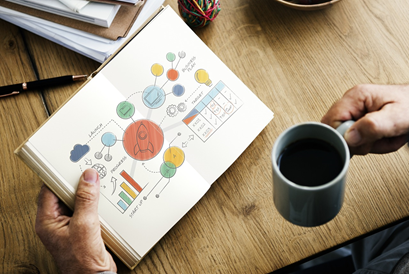 Measure the number of unique visitors to check if there is a boost in traffic
Check the average time spent by users on your website. It will give you a clear understanding if your content is effective.
Where is your traffic coming from? If it is through organic search paid ads or social media, you will know which channel you should be focusing on.
CTR – a Click-Through-Rate lets you identify the number of times your ad was clicked on against the impressions it has received.
Having a low Bounce rate means that your users are sticking on to your website for longer. If you are constantly getting a 100% bounce rate, there might be something seriously wrong with your content.
Conclusion
Building a solid digital strategy will require an organization to identify their overall business goals. Merging your business objectives and your digital strategy is the first step. To stay ahead of your competition it is essential to harness the power of technology and its latest trends. It isn't always easy to think 5-10 years ahead and imagine your organization in the digital future. Developing short-term and measurable goals consistently will help you move in the right direction.
Author Bio:
Shriganesh Hegde has been the Marketing Manager at Specbee since 2016. When he is not drafting those digital strategies, you can find him creating articles for the company blog and various other global platforms. An avid reader himself, he covers the good and bad of tech in his blogs.