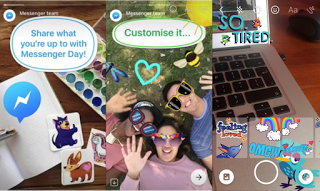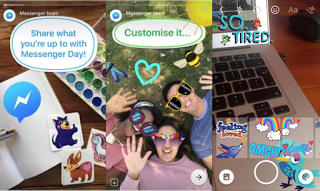 Two years back Facebook was looking for ways to get its users to post more, and to reach their target, they improvised their mobile apps and socializing experience. Facebook has been one of the most popular social media site and the most widely used socializing tool. And now it is seeking to learn moves from the newbie Snapchat, and trying to identify their 'secret' element that triggers teens and young adults to post more photos. It's not the first time when Facebook pulled Snapchat move, it has borrowed many camera features and tricks from it.
Facebook has earlier tested Snapchat styled cameras, effects, filters and ephemeral photo. The company is now looking forward to add vanishing factor to the posted photos. The photos will now disappear within 24 hours unless someone starts a conversation on the posted photo. Apart from this, Facebook has also decided to clone the idea of placing camera icon. The upgraded versions will have camera icon placed onto the top left corner of the main application. It will make sure that people start using it more often. The company is currently on testing period to bring in new masks and photo effects into the main app camera for photos and videos. The additional/copied features after getting passed through the testing period will see an extensive roll out in multiple countries.
The norm of "copying"
Facebook has been a copycat earlier too, where it messed around with an additional camera app that was launched back during the Olympics. The application allowed Facebook users to apply distinct face-paint on their photos with colours of their country. And then there also was Halloween mask for live videos. It would not be an understatement to say that the company continues to follow their norm of copying or borrowing if it fails to buy their competitors. "we want to make visual sharing on facebook fast and flexible", said Sachin mogra, camera's product manager.
Is Facebook obsessed with Snapchat?
It seems like facebook has become pretty much obsessed with the Snapchat, its developer and its impressive moves. It did try that Facebook Inc. tried to buy Snapchat back in 2013, but didn't succeed because Snap Inc's SEO Evan Spiegal didn't agree with the proposal. So facebook went on to follow the norm that says, "If you are not able to buy them off, then copy the hell out of their features". All these cloned and copied features are currently under testing phase and will roll out very soon. It seems like facebook has decided to copy and clone every feature and tricks to replicate Snapchat's success, and it sure does appear very keen on making it work.
Apart from Facebook, Instagram also seems to be gunning for Snapchat. It has recently launched the new version of stories that features the ephemeral content. All the "Biggies" seem pretty much envious with snapchat's success and are looking forward to copy its footsteps to reach hieghts…sounds unfair, right?