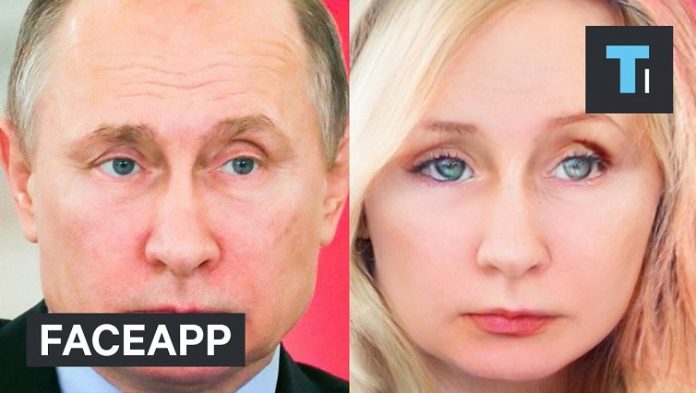 If you spend any time on the Internet whatsoever, you've probably already heard of the new app, FaceApp.
Perhaps you've even downloaded the app and used it for its sole purpose: To filter your face and allow you to see what you'd look like in a multitude of ways — older, younger, as a male, as a female, etc.
But what do you really know about this app? Specifically, what do you know about FaceApp's privacy policy? Ever read the fine print?
In all likelihood, you haven't. And why would you?
Well, as it turns out, there's good reason to go through the fine print of FaceApp: IT security experts say it could pose a security and privacy risk to users worldwide.
What Exactly Is FaceApp and How Does It Work?
Before we dive into the specific security and privacy risks associated with FaceApp, let's define what exactly this app is and what it does — especially for those who have never heard of it before and those who were considering downloading and using the app, but weren't quite sure.
FaceApp is an app that can be downloaded to your smartphone or tablet device. The goal of FaceApp is simply fun. Jeff Locuson, a technician at Leesburg, FL Computer Services Company, NexgenTec, explains it this way:
"FaceApp works by taking a person's photo and adding a filter to alter the photo in some way. Currently, the trend that has hit social media is adding the 'old' filter effect that makes the subject in the photo appear older than they are."
Duleep Pillai of San Jose IT services firm Veltec Networks continues:
"FaceApp is an app that has exploded in popularity over the last week or so, with many users, including prominent celebrities, using the app to see what they'll look like when they're older. FaceApp claims to use 'advanced neural portrait technology' to improve one's selfie. Basically, artificial intelligence is used to analyze the photo after it's been uploaded to the cloud, and it determines which filters to apply to make it seem as plausible as possible."
How Could a Simple App Like This Put Your Privacy at Risk?
Most users of FaceApp assumed when they downloaded it that the app was just a fun way to see themselves as a different person or age. But it turns out the creators of FaceApp had more than that in mind. "The security risk is in the fine print," says Joe Cannata of New Jersey IT consulting company, Techsperts, LLC. "Basically, users are forfeiting all usage rights of [the submitted] photo and user information to the maker of the app."
Veltec Networks' Duleep Pillai goes on, stating that users end up agreeing to "permissions that lead to FaceApp essentially owning [their] uploaded pictures and [granting themselves] license 'to use, reproduce, modify, adapt, publish, translate, create derivative works from, distribute, publicly perform and display your User Content and any name, username or likeness provided in connection with your User Content in all media formats and channels now known or later developed.' "
Additionally, says Pillai, even more "security concerns arose when users figured out that the app had access to their entire camera rolls."
In other words, when you use FaceApp, the FaceApp creators come to own your personal data (your photos and possibly other information), and they grant themselves permission to use them whenever and in whatever way they like.
"Also, the app appears to originate from Russia, which has been proven to use dirty tactics in the advancement of their own agenda," says Joe Cannata.
"More people became worrisome when reports came out that the Russia based company was storing data such as pictures and information on the cloud and possibly selling it to other companies," says Pillai.
Is the Fun of FaceApp Worth the Privacy Risks?
In this day and age, the majority of casual Internet users and members of social media sites like Instagram and Facebook are not overly concerned with their privacy. However, experts say they should be.
"I think what privacy is now and in the future is still yet to be defined. The level of privacy users have now is quite drastically different [from] what it was 10 years ago. There is not much of it," explains Joe Cannata.
He goes on to issue one more warning to Internet users everywhere:
"We should be worried because people are easily tempted with technology and hot new trends. [They] tend to jump right in before thinking and reading the fine print."
As a result, IT experts like Cannata generally recommend against downloading FaceApp or deleting it from your device immediately if you've already downloaded it.