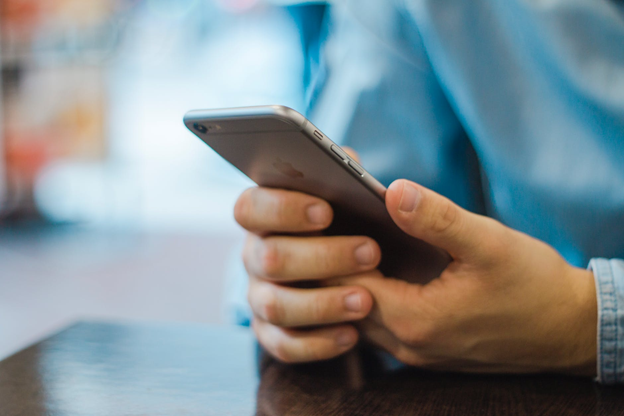 There are a lot of apps out there that promise to save users money. Some offer cash back based on the amount you spend, some reward you for buying certain products, and some help you track down the best deals on specific items. Paribus, however, promises to refund its users the difference if the price drops on an item they've recently purchased or if they receive an order after the guaranteed delivery date.
We've all felt the frustration of buying something only to find out it went on sale a few days later, so the concept of Paribus sounds amazing. After all, it promises to return some of our hard-earned money to us automatically if a price drops after we place an order. What's not to love about that?
Is Paribus really all that it's cracked up to be, though? Keep reading to check out my 2019 Paribus review and find out everything you need to know about the Paribus app!
What Is Paribus? What Does It Do?
Paribus promises to track your online purchases and watch out for price drops on the items you order. If the price drops, they send you a refund for the difference. Pretty awesome, right?
That's not the only thing the app does. It also watches out for late deliveries. If your order does not arrive on the guaranteed arrival date or before, Paribus files a claim with the retailer.
The Paribus app is currently only available for iOS devices, but the developer is working on an Android version. If you don't have an Apple device, however, you can sign up via the company's website. Launched in 2014, the app has already dished out more than $29 million to its users, so it is definitely living up to its goal of saving people money. The best part? It costs users nothing out of pocket!
How Does It Work?
It might sound too good to be true, but the way Paribus works is actually simple. While they may not publicly advertise it, most major retailers have a price guarantee. This means that, if there is a price drop or a significant sale after a customer purchases an item, they can get the difference back by filing a price adjustment claim.
The problem, though, is it can be difficult to keep track of past purchases, monitor for price changes, and file claims on your own.
That's where Paribus comes in.
Paribus automatically tracks your purchases from several online retailers – including Amazon, Walmart, and many others – and keeps an eye out for price drops. If the price drops within a certain period of time, Paribus notifies you and files a price adjustment claim on your behalf. If the retailer provides a refund, Paribus takes a 25% commission and sends the rest of the money to you.
Let's say, for example, you buy a book for $10 on Amazon. The next week, the price drops to $7.50. Paribus files a claim on your behalf, and Amazon issues a refund for $2.50. Twenty-five percent, or roughly $0.63, is kept by Paribus, and the remaining amount is sent to you without any effort on your part.
If for some reason, Paribus files a claim and the retailer refuses to pay, you aren't out anything. Paribus only gets paid if the refund request is successful, so there is no risk to you.
How Are Refunds Paid?
Many other money-saving and cashback apps only pay out once a user's account reaches a certain minimum balance. With Paribus, however, your refunds are sent directly to your bank account as soon as the claim is approved. You can also opt to have your refunds deposited into your PayPal account. Either way, there are no minimum payment thresholds and you get the money you are owed right away.
Signing Up for Paribus
Signing up for Paribus is easy and only takes a couple of minutes. First, download the app on your iOS device (or visit the website). Next, you will need to sign up using your email address. Be sure to use the address that you use when shopping online and the app monitors your email for purchases.
Once you have successfully registered, Paribus will search your inbox for past purchases from the stores they monitor. They will then start watching out for price drops and reach out to you if you are eligible for any price adjustment refunds. They will also contact you if a package is not received by the guaranteed delivery date.
You can take your Paribus account a step further by linking your credit or debit cards and Amazon account. Doing so is not required, but it enables you to take full advantage of the app's price-matching capabilities.
The Bottom Line: Is Paribus Worth It?
Paribus makes some pretty lofty promises, and for the most part, the app does what it claims. If you order online from any of the major retailers that Paribus monitors, it is worth signing up. It is also worth pointing out that the company does not sell or share your personal information with third-parties. It is owned by Capital One, so you can rest assured knowing that your sensitive financial information is in safe hands if you choose to link your credit or debit card.
Keep in mind that refunds are not always guaranteed. When the price drops after you purchase an item or a package arrives late, Paribus acts as a middle man between you and the retailer. They file a claim on your behalf automatically, but if the claim is denied, there is little that you can do. Some people claim that Paribus "doesn't work" for this reason, but this type of problem is beyond the app maker's control.
Paribus is completely free and the company is only paid if they get you a refund. There is no risk involved in signing up, so even if the app doesn't earn you any money, you aren't out anything for trying. All-in-all, Paribus is a risk-free way of potentially earning money back on the products you've already purchased. What's not to love about that?