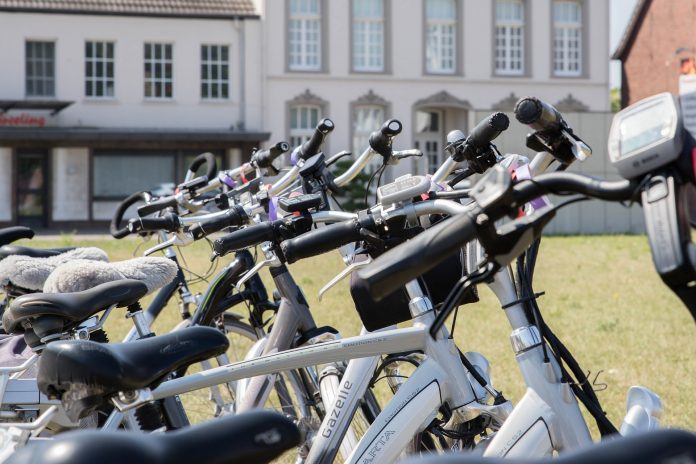 The electric bike trend has been growing for the past several years, as more and more riders embrace e-bikes as a convenient way to get around town and get some fresh air. In 2019, the business publication Market Insight Reports estimated the e-bike industry is worth $23 billion worldwide.
There are plenty of reasons to join in the trend by hopping on a mens electric bike, from wanting to make your daily commute more sustainable to needing an extra boost to get up hills on long bike rides. Whether you're hoping to avoid big-city traffic or wanting to take a long ride along a beach, electric bikes are a popular and fun way to enjoy the outdoors. Look for these emerging trends in e-bikes in 2020.
Ergonomic Design
E-bikes come in many shapes and sizes. The best electric bike for you will be one that fits your lifestyle and needs. The best choice for a daily commute on flat roads might not be the same as the best fit for making it up challenging hillside trails. If you're planning to take your e-bike on mostly flat rides, look for options with comfortable, ergonomic design that puts you in an upright seating position. Models of a mens electric bike that are fashioned after hybrid or cruiser styles keep the rider lower to the ground than some bikes, making it easy to start and stop.
Carry-On Options
If you're planning to ride your e-bike to complete errands or take it on a longer journey, you'll likely have a few things you need to bring along for the ride. Look for a women's electric bike with a back-fender rack that allows for attaching a carrying case. As e-bikes become more popular, companies are introducing options that make it easier to attach everything from luggage to a child carrier.
GPS Tracking and Other Tech
As e-bike frames become more high-tech, so do the add-ons that make your ride more convenient. Bike companies are starting to roll out technology features including GPS tracking and navigation, offering a built-in system to track your ride and provide directions to your next destination. That trend is likely to continue as more riders choose an e-bike for their daily transportation needs.
Online E-Bike Vendors
Many customers are turning to online companies for their e-bike needs. Check out trusted online bike vendors for a wide range of styles and customizable options. Commuters are increasingly choosing e-bikes as an investment, rather than deciding to upgrade a car or navigate public transportation.
Electric Tricycles
With an additional back wheel, electric tricycles offer an extra level of support and stability for a beginning e-bike rider. Wider tires make for a smoother ride, while an expansive rear basket allows for carrying a larger load of groceries or work supplies. Look for an e-tricycle with an ergonomic design and step-through frame to enjoy the most possible comfort while you cruise around town.
E-bikes are here to stay, as riders from cities to suburbs embrace them as a convenient alternative to driving or walking. When you're looking for your next e-bike, turn to a trusted online vendor for the best selection, quality and service.