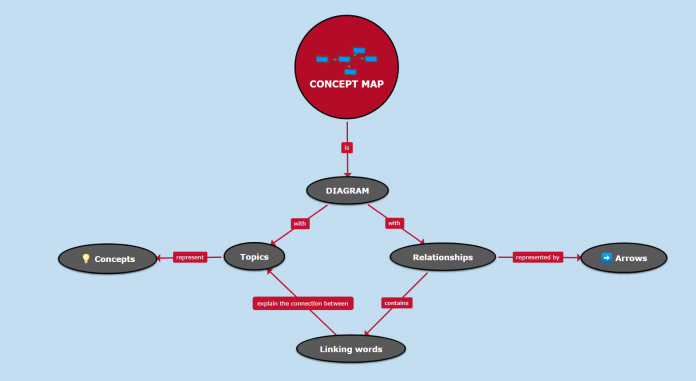 Concept map maker software by Mindomo is a solution for people who want to manage something better than before. The idea is to create a map that connects each other to give you more understanding. As a result, you know what you have to do after reading the map. So, how to use this software?
Signup 
If you are a first time user, you can visit the official website Mindomo.com. Then, you can sign up to create an account at the site. The site gives more options to create an account easier. You can create an account by using your Google account, Facebook account, or Yahoo account. The system is also integrated with specific platforms such as Office 365, Windows Live, Clever, Yilan, or SAML SSO. This integration allows you to work with the software easier in which you can bring your files directly to the software. Let say, you are managing a team or group, you can also integrate the software with Google Classroom, Moodle, Desire2Learn, Blackboard, Canvas, ItsLearning, and other platforms.
Login 
Once you have an account at Mindomo, you can start to use the features. You only have to choose the type of map you need. Then, copy the map and paste or convert the map to the most suitable format. After that, you can customize the map just like what you need.
Share the Map 
Concept map maker software supports you with a sharing feature in case you must share it with students, colleagues, friends, and business teams. You can even let others edit the map and check the editing process in real-time. The members can discuss the map while editing. All of you don't have to meet face to face only to create a perfect map.
Choose the Plan 
Mindomo offers two different plans which are free and premium plans. The free plan is useful for first-time users who want to know how effective and easy this software is. The free plan gives you 3 mind maps for free. You can also share, publish, and collaborate with others. Once you know the performance, you can upgrade to the premium plan. The premium plan consists of three different packages which are premium, professional, and team. The premium package is for single users whereas the professional and team are for single users and guests or up to 5 different users. You will get unlimited maps, along with premium features. You will also get some valuable items and tools to support your activity, including export formats, import formats, premium sharing, backup systems, and others. There are also specific plans for teachers. The plans are free, basic, teacher, and classroom and school. Users who are using a free plan can only use 3 mind maps. The software allows you to share, publish, and collaborate with others. On the other hand, you will get unlimited mind maps, along with premium features and tools if you choose the premium plan.
So, if you need to create a mind mapping or concept map, you only have to go to Mindomo. Use its concept map maker software. Choose one of the best plans according to your need and create outstanding maps