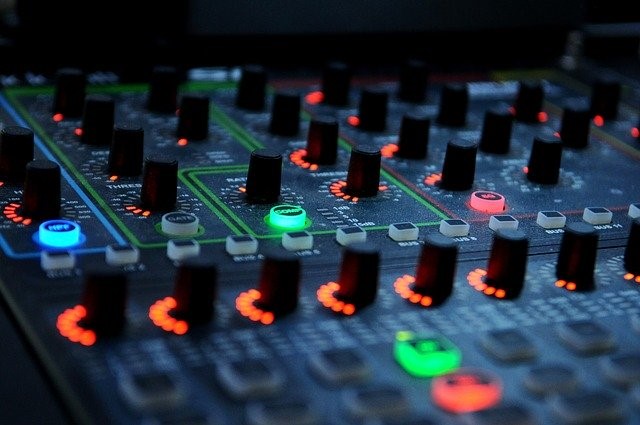 Specialist DJ finance can be fantastic for spreading the costs of bigger purchases.  For most DJ's, DJ finance really is the only way of picking up high-end gear from top-shelf manufacturers.
When you consider that the latest DJ mixers and DJ controllers can pack a three-figure price tag, setting yourself up with a new gear doesn't come cheap.
With DJ financethe costs can be spread over any number of months or weeks. Providing you can afford the monthly repaymentsit's a great way of picking up DJ equipment you'd otherwise struggle (or be unable) to afford to purchase outright.
But even with DJ finance you still need to make the effort to ensure you get a good deal. Not all DJ finance packages are cost-effective so it's worth conducting a few checks before signing on the dotted line.
You'll want to make sure you've ticked the following boxes if you're planning to sign up for a DJ finance deal:
Affordable Interest Rates
Obviously you don't want to pay any more interest than you absolutely need to. It's worth sticking exclusively with quality DJ finance deals that attach 0% interest. The higher the interest, the more you end up paying over and above the original purchase price. 0% interest DJ finance deals are comparatively rare but are nonetheless the best finance deals to be on the lookout for.
Minimal Added Costs
Don't get stung by a whole bunch of added extras and stealth costs along the way. Some DJ finance deals appear to offer great value for money but aren't quite what they seem. There may be arrangement fees, admin fees, completion fees, processing fees and so on – all the kinds of added costs you could really do without. You need to take a close look at the fine printbefore agreeing to a DJ finance deal.
Early Repayment Options
It's worth checking if there is an option for early repayment. This usually isn't a problem with most DJ finance specialists but there are some that charge additional premiums for early repayment. This should be clarified in the terms and conditions of the contract so read them carefully ahead of time.
Compare the Market
Before agreeing to a DJ finance deal you need to ensure you've compared the market to find the bestratesavailable. This can be made easier by working with an independent broker who can help pair your requirements with an affordable deal fromthelender. As with all types of finance and purchases in general, it's never a good idea to accept the first deal that comes along before seeing what else is available.
Deposit Options
Some DJ finance deals are available with 0% deposit or perhaps a low 10% minimum deposit.It's worth considering paying a slightly larger depositif you can afford to do so. Youmay find that the overall costs of the finance package (if applicable) can be reduced by handing over a bigger deposit, though this is not always the case.This doesn't apply where the APR is 0% but is worth bearing in mind.
Repayment Periods
Finally, the affordability of a DJ finance deal is often connected with the length of the repayment period. As a rule of thumbby repaying the balance on a major purchase over a longer period means paying more interest overall. The faster you repay the loan, the less you payoverall.  This doesn't apply in instances where the APR is 0% and there are no specific borrowing costs to speak of.