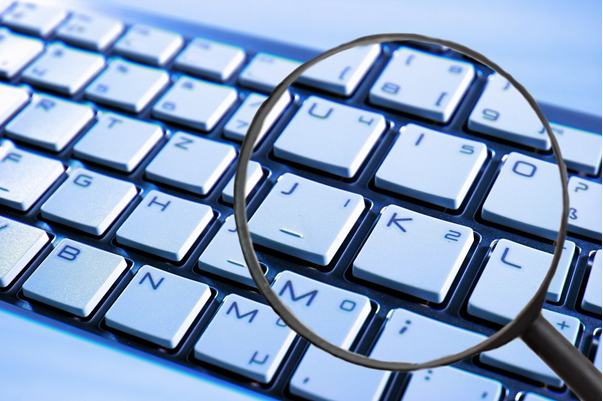 Securing data has been an ongoing process for decades, and that will not end soon. As more businesses, government agencies and the general public look to work and socialize the need for security systems will continue.
Here are a few alarming facts on cybersecurity:
95% of data breaches are in three industries – technology, government, and retail.
43% of online attacks are aimed at small businesses.
$6 trillion will be spent on cybersecurity by 2021
95% of breaches are caused by human error
38% of businesses think they are ready to handle a sophisticated cyber attack
There has also been a substantial rise in job openings for cybersecurity workers over the past few years with that number expected to rise in the coming years. The estimated cost of cyber attacks in 2018 was $1 trillion, and that is likely to double in the following year.
We have outlined a few of the threats and areas where improvement is needed for 2019 and beyond.
Remote Devices
As we continue to use more remote devices for work, shopping and socializing, the need to offer high levels of security is growing. With the advent of facial recognition, fingerprint and voice recognition technology cybercriminals will be looking to find new openings to steal money and data from unsuspecting users.
Robust software for payments and corporate data are a must have for any business which looks to use mobile devices for their business regardless whether it is for your employee's or your customer base who use them.
Data Protection
Managing the ever-increasing amounts of data generated daily will be a mammoth task. Businesses live or die by the data they have and as we see with a company like Facebook or LinkedIn, businesses are valued by the data they either own or produce. The ability to store and manage data in a safe and secure way will be a determining factor to business success, with those who do so successfully reaping the rewards financially.
Securing data is an ongoing battle with new threats coming online every day. Through constant monitoring and running, vulnerability or penetrative tests will help keep your data secure. A vulnerability test may show you what threats are there but you can only truly find out what the extent of the threat is with professional penetrative tests (also known as ethical hacking), as these highlight real-time threats and system inadequacies. Together with the team of professionals conducting the test, upon examination of any potential weaknesses, you can then work towards fixing any such issues and installing the necessary preventive measures.
Cloud Computing
Software as a service (SaaS) has been a fantastic growth market in business software. The main benefit is not having to maintain or upkeep servers in house. A significant point of concern for many IT managers is having a third party managing all your company transactions, communications, and data. Smaller companies have been easy to convert, but getting larger institutions, like banks, on board took more time.
Microsoft and Oracle have endless resources and can manage and maintain cloud computing while ensuring high levels of security for the servers and end users. This coming year will see a rise in cloud computing users and the security sector continues its speedy growth.
Slower Attacks
A common consensus in the security industry is that we will see more low and slow attacks, these attacks are aimed at stealing personal data. The process behind these attacks is to go unnoticed until all the data has been copied, removed or edited.
Utilizing bot management to identify and assess the threats will be a big factor over the coming year. This will keep companies informed and ready to deal with any attacks which could leave customer data unsecured.
Low Hanging Fruit
Small and medium-sized businesses are often seen as easy targets for cybercriminals. Many SME's use old software which can be left vulnerable to attacks. This year will see a concerted effort by small business owners to make their systems secure from cyber threats.
Ensuring they are using secure systems will include employee training to make sure all data is inputted in the same format, and the users understand what to do, including running well-maintained software.
Ongoing Threat
In a world that is becoming ever-more dependent on technology, and our own dependence on our devices securing our personal data and information, the need to adequately protect this will continue to be an ongoing process. As mentioned before, human error plays a significant role in data security and added emphasis on training employees to handle, input and manage data is key to having a secure and successful business. Limiting who can see or edit certain data should also be rigorously checked to highlight any flaws in the process.
Software developers will need to take steps to ensure that their systems leave no open doors for attackers to gain entry to their operations. It can (and probably will) be a continuous task staying a step ahead of the attackers.
Having a firm plan in place should your company get hit by an attack is vital to ensuring a smooth operation even if the worst does happen. Using threat detection services and software will lower the exposure you have to online threats.