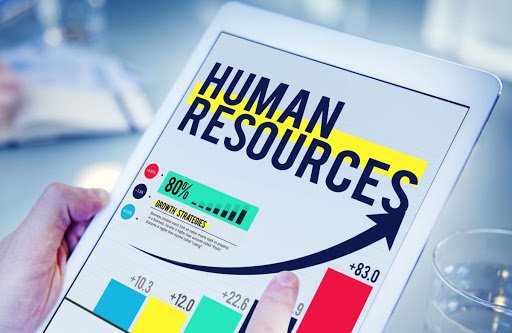 A good HRMS software is one of the most common adoptions made by organizations today. The approach of a web-based HRMS solution is such that it not only is being opted by organizations that need to automate their HR processes, but organizations that have an HR solution in place are also on a constant lookout for more advanced options. While it is essential for an organization to invest in a good HRMS solution, it is equally important for the organization to be aware of its HRM needs and choose features that align with its business needs. Let's look at some important aspects which one must  consider before choosing an HRMS software for their business: 
Centralized Data Management System 
An HRMS application comprises various features, one of the crucial elements being data management. Data is considered to be a valuable asset as it contains information related to an employee's personal information, job history, tax details, etc. A centralized portal for data enables the administrator and the employee to keep an eye on the revised changes and ensure that the base information has not been mangled.
Workforce Management
HRMS software can customarily roof the lifecycle of an employee- starting with recruitment, background verification, onboarding to retirement. HRMS software lays out information on employees' productivity, competency, overtime scheduling, and payouts. Easy access to this information eliminates the need to notify the employee about his/her performance and minimizes the possibility of any unbiased evaluations. This transparent approach weaves a path of trust between the employee and the employer. It clinches the decisions pertaining to promotion and increment to be fairly based on the overall performance of the employee.  
Benefits Administration
Benefits such as healthcare, insurance, or 401k contributions are bound to create skepticism. An HRMS opens the door to an easy understanding of the technicalities and eases the path to claim the benefits according to the eligibility criteria; these benefits include performance benefits, insurance benefits, retirement benefits, etc. 
Payroll Management
Distribution of payments to a company's workforce is one of the key responsibilities of a human resource department and any eccentricity attached to it can lead to losses to an organization or the employee. An HRMS software is capable of streamlining the payroll process of a business in an error-free manner and ensures that the employees are timely and appropriately compensated. It also plays a vital role in strengthening the financial management of the business entity in question by providing for automated, error-free calculations of an employee's base salary, commissions, incentives, equity, salary revisions, and other miscellaneous deductions. 
Training and Development
An essential process that follows the onboarding process of an employee is the professional training given by an organization, where the new employee learns all about their new organization and its various products/services and the modus operandi. The module of an HRMS software that facilitates this training is called the Learning Management System(LMS). An LMS is a learning platform that is preloaded with study material and customized courses which a new joint can complete at their own pace, while the content remains standardized. It facilitates video lectures, textual material, online classrooms, assessments and assignments, and more.
Existing employees can also use the LMS to upskill themselves using courses and study material provided by their employer and get certifications for the same.
The preeminent step towards choosing an HRMS software is to take on board the requirement of the organization and ensure that the considered option is compatible with the IT infrastructure. These web-based solutions have proved to be a cost effective solution with end results of increased productivity, optimized workload, and a smooth run with ample amount of time to aim towards enhancement of the organization.