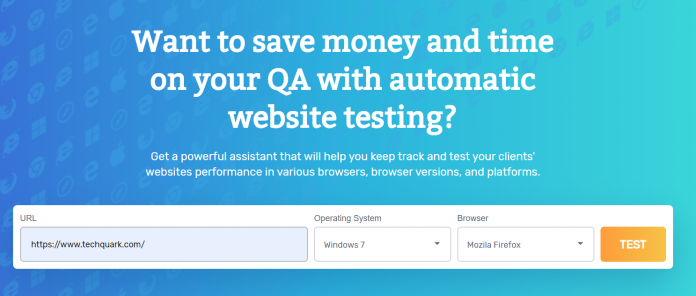 If you have a website for your business, it is your responsibility that it must be SEO optimized, does not have a broken link and makes it easy for users to view content design wise. For website testing process, there are many website testing tools available in the market that conduct automated testing. Comparium is one such app that can help you in streamlining the process of website testing across various combinations of browsers and operating systems. Comparium is a free application that packs some extremely useful features for cross browser website testing. The app eliminates the manual process of testing a website over different combinations of browsers and operating systems.
Users just need to submit the web page test address and click on the test button to see the test results. The Comparium app also has the option to get the screenshots of the web page design.
Features of Comparium App
Comparium app is a highly useful app if you own a website and are conducting a business through it. The app has following features:
Get screenshots of web design
Comparium app has a pretty neat feature that allows you to get the analysis results and screenshots of your website's design on your email. You need to leave your email address and the URL for which you need website testing and the app will send the email once the website testing process is completed.
No human supervision required
Website testing procedure, if done through the Comparium app does not require any human supervision. The entire process is automated and you can leave the system while it does its job of analyzing the website you have entered.
Completely automated process
There are two approaches towards website testing. One involves manually testing your website on all the combinations of browsers and operating systems and the other involves automated testing. While the former approach is tedious and requires human supervision, the automated approach not only reduces the time spent on the website testing, it also does not require any human supervision. With the Comparium app, you can automate the website testing process and save your time.
Excellent compatibility
For a website testing app, it is essential that it is compatible with different combinations of operating system and browsers. Comparium app is compatible with almost all the usually used browsers and operating systems. Here is a list of the compatible browsers and operating system combinations:
Ubuntu: Chrome 71,75; Firefox 61,68; Opera 12.6,60, 62.
Windows: Edge 77; Chrome 71,75; Firefox 61,68; Opera 57,58; IE 10,11.
macOS (with and without dark mode): Chrome 71, 75; Firefox 61,68; Opera 57,58 and Safari 12.0.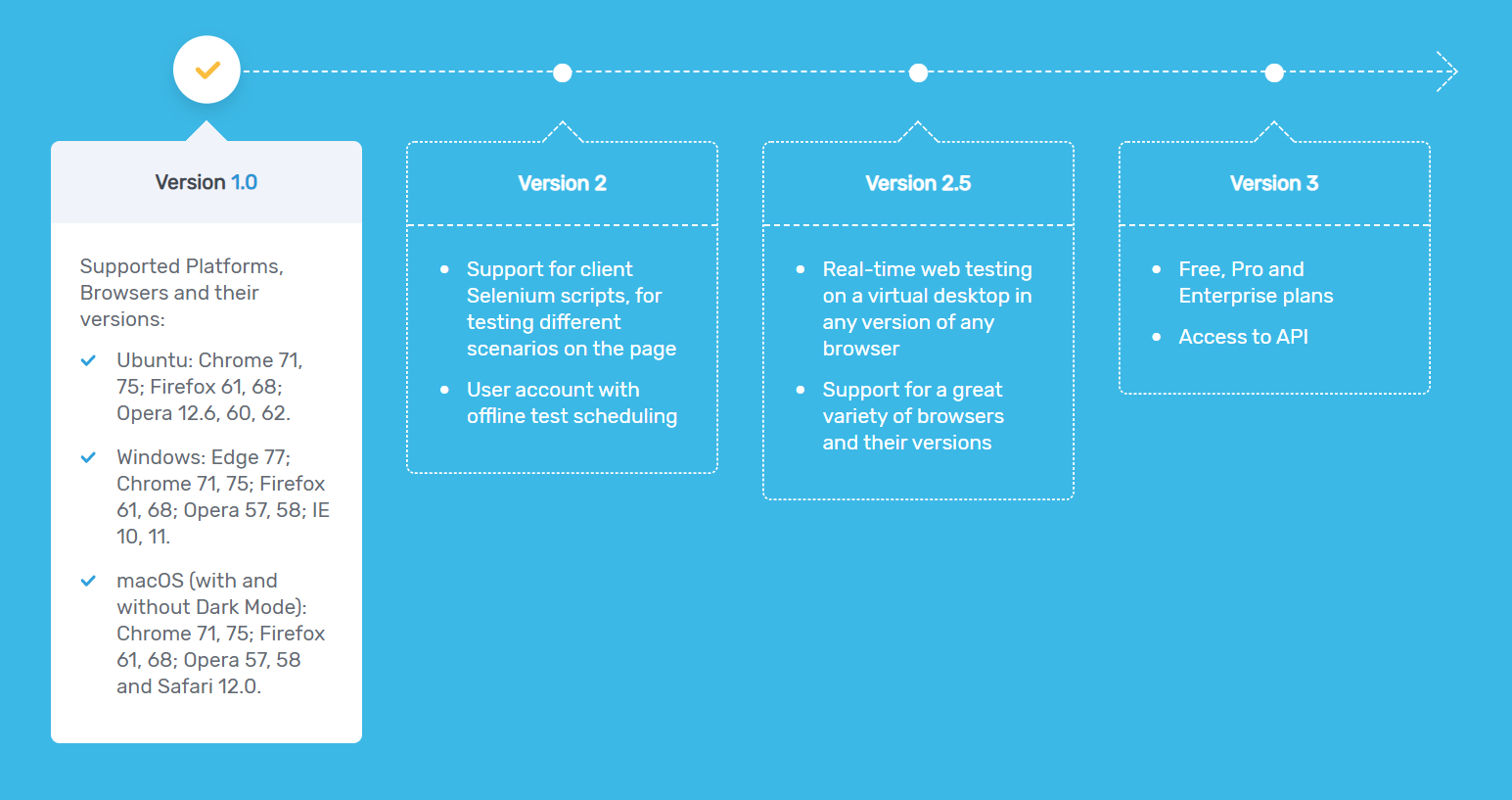 Future Plans of Comparium App
Comparium app is in a nascent stage at the moment. The company behind the app — Electronic Team, Inc. has already defined the roadmap for the upcoming versions of the Comparium app. In its next version, the company is planning to introduce highly useful features like support for different browser resolutions, ability to redo the screenshot in one click, support for Apple Retina website versions and manual and automatic screens comparison. In the version 2.5 of the Comparium app, the company will roll out test on real mobile devices, screenshots sharing, screenshots markup and captions, test at the custom time of the day and tests scheduling with email reports.
Should you use Comparium app?
If your business relies on your website, then it is important to have a robust and functionally working website without any broken links that could lead to server errors. If you want your website to function without any issue, we recommend using the Comaprium app for website testing.