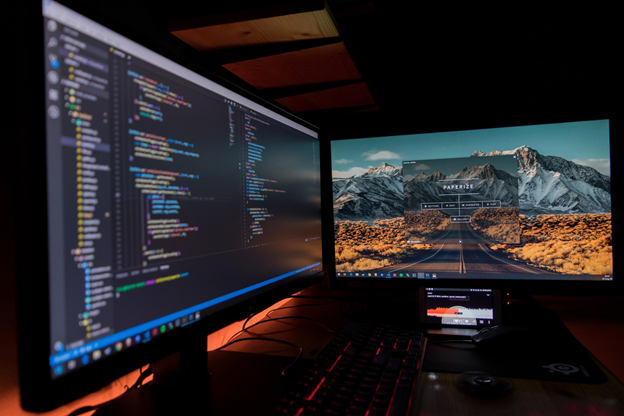 In today's business landscape, more and more companies are depending on off-the-shelf software to run a major or minor part of their business. Off-the-shelf software has a general set of features that a wide range of enterprises will deem useful.
However, as companies adapt to changes and business rules are getting more complex, this type of software solution often fail to provide their needs to accomplish efficient workflows and enhanced productivity. Such companies are looking for something that's more reliable to complete such no-nonsense tasks.
In this case, custom-made software is the next option. This software solution is specially designed to cater to the specific needs of a single organization or user. Although it's the best alternative, there are some difficulties that users find in the development of custom software. Thus, you should be aware of these problems and take note of the solutions.
Problem 1: Budget Woes
Judging the total cost of custom-made software is difficult. Worse is that some businesses will instantly worry when talking about the cost without even doing a cost estimate of the project.
Development of custom software solution can range from tens to hundreds of thousands of dollars, depending on the specifications and the timeframe of the project. That's why it's crucial that there's a gathering of requirements and assessment of potential scenarios that may come along the way. In this way, you can have an estimate of the project budget.
Key decision-makers and stakeholders should work together during this stage. They should follow the best practices of software development as well as cost-effective budgeting strategies to avoid any difficulties in the project.
Problem 2: Lack of Communication
Software development without proper communication can indeed mess up the project. It can be a real problem especially when you're dealing with large development teams that must discuss everything for the success of their endeavor.
Team members should see to it that they communicate the team's expectations, share updates about the status of every task, and clarify issues about anything related to the project. Proper communication in a group is crucial because it's one way to determine whether the team's efforts are on the path of realizing its goals.
For instance, if you're a FileMaker developer, you should see to it that you practice clear and proper communication with your clients as well as teammates. Proper communication is the key to having a quality product that caters to the users' needs.
Problem 3: No Clear Software Development Plan
Some enterprises don't precisely know what they should get from a software solution. And because of this issue, they tend to create features that are way beyond the required number and don't really help the main goals of an organization.
Since software development will consume a significant amount of your time and effort, it's essential that you have a solid plan and a crystal-clear vision to allow it to move in the right direction. You should take note that the software's end product should give value to a business, provide revenue, and create convenience for the users.
The same vision must help enlighten the leadership team, project funders, managers, and developers to complete their project successfully.
The plan should include the functional and non-functional requirements, the interaction of custom-made software with the hardware and internal modules, the required solutions to various needs, and the description of the system's performance.
Problem 4: Lack of Expertise among In-House Developers
Some businesses often don't have the capabilities to develop modern, cutting-edge software, even if they have in-house developers in their midst. This problem can lead to a bigger problem, such as delivering an end product that can't perform essential tasks necessary for the organization's success.
So to overcome this difficulty, an organization can hire a Custom Software Development Company who has sufficient experience and expertise in developing the right software for a broad range of clients.
A third-party software provider often put into service modern techniques of automation that enhance the process of software development and help create a final product that an organization will find useful for its various needs.
Problem 5: Complexity of System Integration
Another challenge that causes pain in the neck for various software developers is the availability of data from multiple sources. This creates a complexity of system integration and the difficulty of building a single platform. That's why you need to have a flexible app that can address such integration needs.
Aside from bringing together data from various sources, integration is also capable of mapping the data for the convenience of the users. Connectors like Marketo, Eloqua, and Salesforce are excellent means to streamline system integration.
You just have to plug in these connectors to any other app, and you can now use minimal configuration, promote reusability, and minimize costs.
Benefits of Custom Software
Now that you know the challenges in custom software development, perhaps it's also wise to enumerate here the various benefits that lead a lot of enterprises into using custom software.
Enhanced Productivity
With the tailor-fit design for the processes of your organization, custom software can significantly increase accuracy, enhance workflows, and improve internal and external interaction.
Up-to-date Software Enhancements
Unlike in off-the-shelf software solutions, custom software won't make you wait for the latest updates on the software. By contacting and working directly with the developer, custom software can immediately provide you with the enhancements that you need.
Cost-Effective for the Long Term
Since it's specially designed for your business, custom software is a cost-effective long-term solution than package software. In custom software, you could save money because you won't have to pay for licensing fees anymore.
Competitive Advantage
Custom software creates a competitive edge for your business. It allows you to improve customer experience and deliver more value than your competitors. As such, you'll be at an advantage of increasing your sales and gaining market share.
Takeaway
Custom software has been proven as an excellent solution that can address the needs of an enterprise or organization. It can streamline business processes, enhance productivity, and provide a competitive advantage for your business.
However, it's a must to be aware of the various challenges in the development phase of custom software and take heed of the solutions to them to achieve the goals of your organization.