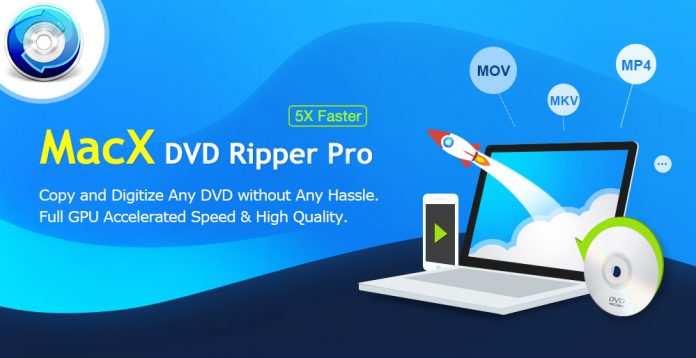 Watching DVD when you have spare time is a great way to relax and have fun. However, you must understand that your DVD won't be able to last forever. There is a risk of damage because of scratch or moisture. So, how can we prevent it away from damage? You can rip and digitalize it. By using this method, you can watch movie or DVD content without worrying about the damage on the disk.
Fortunately, you can easily find the software you can use for this purpose. Unfortunately, not all software work like what you want. Some software even gives you more problems, such as:
"No Valid Source Found" error,
The software incapable of ripping your DVD and give you damaged DVD's message,
Ripping process crashed and you need to start it over,
It doesn't rip the entire DVD,
Can't be used to find title or playlist from your DVD,
The content problem, such as no audio, no-sync results, and mixed up content.
If you find nothing but a problem from the DVD ripping software, what can you do to save your precious DVD collection? We've found a solution to this problem. It's called the MacX DVD Ripper Pro. We can consider it to be the best DVD backup and ripping software you can find on the market for Mac OS. With this software, you can easily rip your DVD content and save it into your Mac, hard drive and even mobile device. If you want to find more about this software, you can visit MacX DVD Ripper Pro product page.
Why Should You Use MacX DVD Ripper Pro?
In the simplest word, MacX DVD Ripper Pro will give you the best feature and help that you need for ripping your DVD collection. Here are some of the best features you can find in this software.
Support Many Types of DVD
You can use MacX DVD Ripper Pro to rip any types of DVD that you have. You can even rip the latest DVD with the latest protection system. So, it doesn't matter if you have movies DVD, Japanese DVD, workout DVD, and even damaged or unplayable DVD, this software can help you to access its content and rip it.
Full GPU Accelerated Speed
The worst thing you can get when you rip a DVD is it takes too much time. MacX DVD Ripper Pro doesn't have that problem. It is equipped with a Level-3 Hardware Acceleration feature. This software will utilize your computer GPU to boost the ripping speed. Usually, to rip the whole content of DVD, you will need 1.5 hours. This software with the Level-3 Hardware Acceleration feature only needs 5 minutes to do that. You don't need too long for ripping 2 hours DVD.
This feature is powered by Intel® QSV, Nvidia® (CUDA/NVENC) and AMD. This is the reason why this feature boosts the ripping speed a lot (5 times faster). Moreover, it also has 320 FPS ripping speed.
This software also has "High-Quality Engine" and "Advanced De-interlacing Accelerator" features. They are the one that's responsible to keep the quality of the ripping result similar to the original.
MacX DVD Ripper Pro support 180+ video output format and 14 video output format. So, you can save your DVD into any format that you like, from MP4, MKV, to ISO image for video, and MP3, AAC and many more, for audio output format.
More than that, it also has 350+ preset profiles. This is one of the best features from our perspective. With this software, we can covert the DVD and the result is compatible with many types of devices. You can use the ripping result on iPhone, HTC, Samsung device, and many more.
Now, do you understand why we call this software as the best ripping software? MacX DVD Ripper Pro has everything that you need. How about the problem that is caused by other software as we mentioned above? MacX DVD Ripper Pro also can deal with that. If you have failed to rip DVD in the past, MacX DVD Ripper Pro will keep you away from the trouble. Here how this software deal with those problems:
It removes the encryption in DVD, so you don't need to worry about the DVD protection,
You can find "copy DVD to ISO image" option for copy the whole DVD (video, audio, subtitles, and other data),
It supports HW acceleration and multi-core CPU processing tech, which shorten the ripping time,
The trimming feature can be used to trim the damaged part or bad sector,
It is designed to be free of freeze and crashes, so you don't need to worry about this problem.
How to Rip DVD Using MacX DVD Ripper Pro
The other great thing about this software is it's easy to use. Here, we'll show you how to rip DVD easily and faster with this software:
After you install MacX DVD Ripper Pro, open this program,
Click the "DVD Disc" button if you put DVD in the DVD reader, "Folder" button if you want to rip specific DVD folder, or "ISO Image" button for ripping from ISO Image.
Choose the format and the media where you want to save the ripping result. You also can adjust the quality of the result here. Move the slider into "HQ" if you want to get the lossless result,
Click the "Done" button,
Next, just click the "RUN" button and wait until the ripping process is finished.
Conclusion
MacX DVD Ripper Pro is definitely best software with many abilities for ripping DVD. It also has many bonus feature, such as trimming, cropping, merging movie titles, adjust video codec, bitrates and other video parameters, as well as you can add subtitle in it. We can only say this is a complete tool for your DVD ripping need.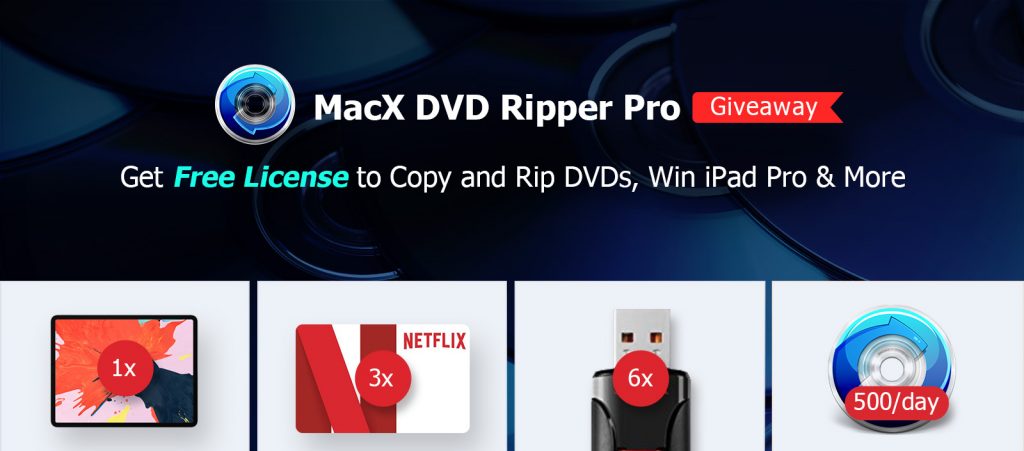 Moreover, you also can find the giveaway program. With this program, you can get the free license key by just completing the 1-minute survey. Get MacX DVD Ripper Pro license, win iPad Pro and more gifts with this program.