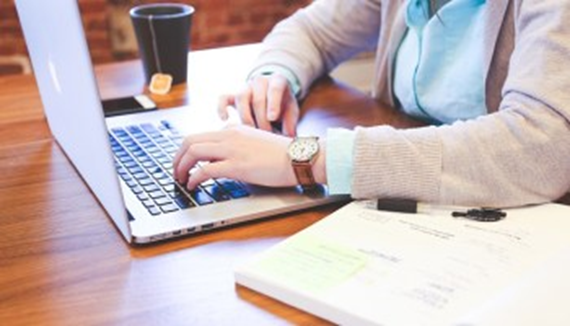 One of the marketing strategies that is considered effective to increase website's exposure is by gaining links with blogs. But, this online marketing commonly needs great strategy and as many resources as possible to make it works. See here to find how Blogger Outreach Service can help you.
About Blogger Outreach Service
Creating valuable links with blogs is one of the best ways you can do to popularize a website. But, people often find that this online marketing strategy really needs hard efforts and generally lead you to spend a lot of time. In this marketing strategy, there will be a lot of things to do such as negotiate, have discussions, and produce interesting contents when you target a blog to boost the exposure of a website. Considering a number of things you have to do, this task can really consume your time. Here is Blogger Outreach Service comes to help you with your online marketing strategy. This organization will not only provide you an attractive platform of service for owners of websites but also for their agencies, too. The Blogger Outreach is actually marketing strategy based on digital technology that will make the process becomes simpler. The agency comes with fast, hassle – free, and easy service to facilitate the clients. This Blogger Outreach has the ability to facilitate most niches and there will be no hidden fees in the services offered and all are done in transparent ways. The services provided are also guaranteed for 3 months or 180 days. Clients can do the payment through PayPal, credit card payment, and also direct bank transfer.
The Process of Service Provided by Blogger Outreach
If you are interested in using the services of Blogger Outreach, see here the series of simple process that you need to accomplish.
Preparation
The first thing you need to do is sending the order. Once your order is received, soon you will get the cogs moving and the process of the service can be started soon after that.
Outreach
The company will find you suitable blogs that fit your website campaign. The Blogger Outreach will also search on its inventory to find out if there are suitable rapports that have been created within the niche area.
Content Creation
In this step, the company will appoint a team to start creating brainstorming and creative topics as well as attractive contents that will perfectly match with your website campaign.
Publishers
The next process to do is choosing the rightest publishers in order to publish a placement. Selecting the ideal publishers is something important since they can help you to establish good communication. The communication established will then be placed and secured.
Completion
The platform of the Blogger Outreach' services is designed to make sure that the online marketing process can be done easier and faster. With the platform, you can make invoices, do payment, organize the orders, and much more simply by clicking. Once the order you make is completed, you will get the report through email and it will be shown on the account dashboard of the clients.