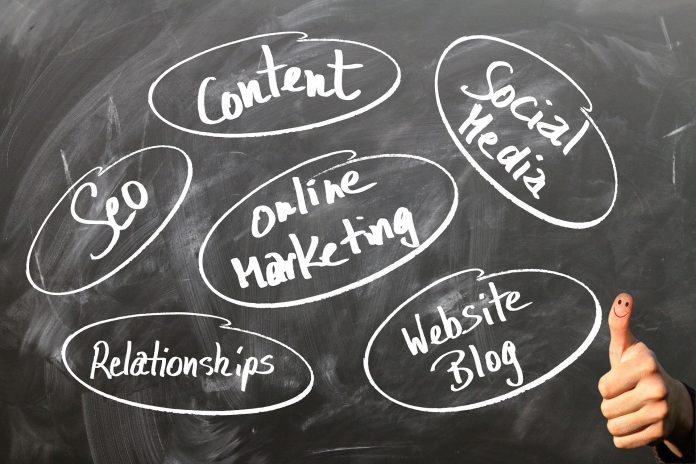 You must have noticed the change in Google's advertisement network from Google AdWords to Google Ads and wondered what could be the reason. It is a clear indication about a major shift from the keyword centered approach to a new approach based on a topic-driven model. The shift has been gradual that began with the shift towards semantic search.  The change became evident as some studies showed there was little or almost no correlation between the presence of a keyword in the page and the organic rank that the page earns. However, this does not undermine the importance of keywords but only opens up new doors for taking a topic-driven approach for your content marketing campaign under the guidance of a Philadelphia SEO Company.
Focusing too much on keywords limit the scope of new content ideas and information hierarchy, but still, the selection of topics and keywords are the most important step to reach out to the target audience and providing them value.  However, giving priority to topics over keywords helps to create content that is valuable in the industry niche and draws traffic. You can rank for related semantic keywords that remained out of the scope of the keyword planner. Keywords are as important as before for both users and search engines, but whether to focus on topics first depends on what you are optimizing.
As you go through this article, you will understand better how to use topic and keyword selection tools to improve the performance of the webpage with the help of content marketing strategy.
Conduct a site audit
Before you revamp your SEO strategy, you must take stock of things to understand where you stand currently by undertaking a site audit. It would help to understand which pages are working and which are failing. Some top pages of the website could be performing below par and tending to be closer to the second page. To improve ranking, you must build backlinks to that page by creating sub-topical content, enrich existing content by packing more information and making it more user-friendly and improve engagement on the pages.
The audit should help to evaluate the keyword ranks of the most important pages. You can identify opportunities of keywords that are relevant to your business and push up the rankings by using the strategies mentioned above. The idea is to select low competition and high-volume keywords and look into other metrics like page authority to identify the opportunities of scaling up pages with internal and external links.
Focusing on user metrics like page views, bounce rate, average time on page and conversions gives a good understanding of how much the content is closer to user intent.
Build Information architecture on pages
Hubspot's Topic Clusters is the best method to set up your information architecture for a topic-driven approach. The technique revolves around improving the rank of your core service pages with the help of interlinking and building sub-topics around the content. To figure out the subtopics, you must analyze long tail keywords that are topically related and have high search volume. To look for long tail keywords, you can scan through the list at the bottom of Google search result page and even use some tools like SEMrush, Google Keyword Planner and Ubersuggest, etc. However, the number of topics that you can identify by this process is quite limited, and you must use additional resources to identify more topic ideas.
By using a competitive analysis tool like Ahrefs, Leverage SEMrush, SpyFu, etc. you can find the web pages that receive maximum traffic, keyword gaps for choice terms and even content that receives most backlinks and those that receive positive social signals. Based on the information, you can identify the keywords that these pages are ranking for and create more informative and in-depth content that provides an entirely new and unique approach to the way of presenting content.
Understanding what people are looking for helps to develop more relevant and appropriate content that is important for the audience and addresses the user intent correctly. It would lead to the creation of the right kind of informative content that have high search volume and answers the questions that users keep asking.
Looking beyond user intent
To scale up content, you must look at some other opportunities by using some other tools. The tool Ask the Public offers questions that users ask on the web that has a close relation to your broad keyword term. You can find more search data around related queries by using Google Trends that presents related queries with high search volume that other keyword planners do not capture. To gather data about articles that earn high sharing and actively discussed in the industry niche, you can use the tool BuzzSumo.
Using these approaches and tools, you can latch upon a lot of topic ideas that are highly relevant to the core topic pages of your website. It helps to create new content that earns authority and gives a thrust to the interlinked pages in your central topic.
With all the tools at your disposal, you can overcome the limitations of keyword planners and widen the topic horizon to create new topics that are important for your targeted audience.
Fresh and new content improves the ranking
Creating new content that undergoes quick indexing is a sure way of improving rankings, but it is more important to ensure the rank improvement of your money-making pages. And the best way of doing it is to create a strong link building strategy for acquiring backlinks that convey value and create proper interlinking of the pages.  By building internal links that revolve around target anchor text, you can send authority metrics to your core service pages and tell search engines about its importance. Re-purposing old posts that relate to the core service offerings that you offer and linking back to the parent pages can help to improve existing rankings.
Setting up website hierarchy by taking topic-driven approach can vastly expand the reach your content strategy and help in better promotion of important internal pages related to the core service.