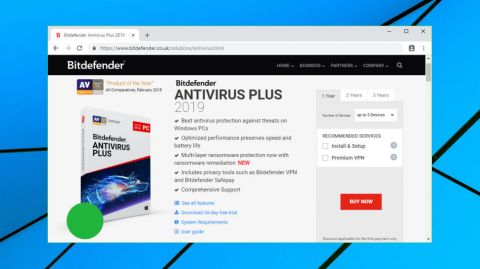 Introduction
For those who desire absolute protection for their Mac pc, it can be difficult selecting the ideal antivirus software. While many offer enticing features at certain prices, they may not come through to their promises once installed. But not Bitdefender antivirus. This anti-malware package offers genuine and solid malware protection from all angles. It provides top-notch protection and safeguard from both online and offline threats. Bitdefender for Mac is impressive.
Bitdefender antivirus for mac and premium VPN
Bitdefender comes with excellent auto-detection malware protection features. It uses signature-based malware detection to identify viruses in Mac. It also employs behavioural-pattern recognition to eliminate threats.A Safe File feature gives you the option to guard specific folders and files from unauthorized accesses to programs. And it comes with a cloud-based data gathering feature that allows it to easily detect threats and adware.
Not only does it shield from Mac-related threats, Bitdefender also has the added advantage of detecting viruses made for Windows. This effectively prevents network-based spreading of malware.Bitdefender also offers ransomware protectionby providing Time Machine backup, allowing you restore your files should such they get corrupted.
Advanced phishing detection features work constantly, ready to hint at the approach of dangerous websites. A TrafficLight browser extension improves browser-based protection and filtering, allowing you to browse safely on Chrome, Firefox and Safari. It also runs a 24/7 update process that keeps the software prepared for new threats. Cloud-based guard duty allows the tool to keep improving in order to provide all-round protection.
Currently, Bitdefender antivirus software offers a dependable VPN feature that protects your online activity by encrypting your internet traffic. This provides up to 200MB daily encrypted traffic for your device, allowing you connect to unsecured networks without fear. However, another offer, Bitdefender premium VPN grants you unlimited encrypted traffic and the option to connect to any server you want. Activating this subscription on your package is surprisingly very affordable.
The impact of this anti-malware software on system performance is rather moderate. It does not slow down program running and page loading while it runs system scans. This is a huge plus for users, considering all the excitingfeatures it comes with. Plus, purchasing Bitdefender antivirus for Mac comes with not one, not two but three user licenses!
All these features are crowned with an attractive, user-friendly interface that allows one-click scans. This provides quick access to the software program plus speedy andefficient scanning.  A password manager and Safe Pay function protects sensitive information from third parties. There's also a vulnerability scanner and network scanner that constantly check software and encryption weaknesses respectively. Interestingly, all of these are run by Bitdefender's Autopilot feature!
Conclusion
Mac users deserve the best when it comes to 100% malware, spyware adware and ransomware protection. This is what Bitdefender antivirus offers. With this on your pc, you can rest comfortably and bask in the knowledge that your online and offline personality is under the best protection services money can buy.