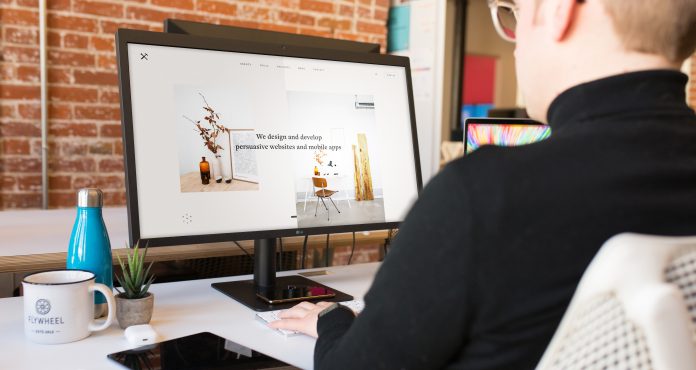 Owning a business website is essential these days, and you cannot build a strong brand without establishing an online presence. However, owning a website is one thing, and translating that website into branding opportunity is another.
Most people fail to do a proper brand introduction on their website. You need to focus on passing on the message that your brand represents all through your website. Adding your logo and changing your website colors to match your brand does not necessarily mean that you applied your branding strategy.
People should know what your brand is the second they open your website. This means that you need to create a unique experience that screams your brand name. Once they visit your website, it should be as exciting and fun as watching the Super Bowl match with your friends.
In this article, we will go through some of the best branding strategies to use on your website.
1. Go for simplicity
It is common that the website owner's fall for the same trap of adding unnecessary things to their landing pages. It is important to now that people do not want to see irrelevant information or different plugins that will only confuse them. They've come to your website for a reason, and you should point them in the right direction without wasting their time.
This means that you need to create a clean and simple design, which is readable, understandable, fun, and should speak about your brand. Navigation on your website is also essential. Try to build a secure navigation system that has a few pages and subpages.
2. Stay on point
Users don't prefer a website that wastes their time. People come to your site for a reason, so there is no point in wasting their time. Another thing is that you need to state your claim and always stay on point.
Give out clear instructions on what your brand is offering, and how your product or service can be useful to them. This is sort of a guide to users toward taking a specific action. You need to create a goal of what you want to achieve with your website and be consistent with it. Bear in mind that if you distract your potential customers with unnecessary offerings or alternatives, they will abandon your site.
3. Showcase your brand
In order to turn normal users into customers, you need to establish some sort of connection with them. Obviously, they would prefer a website that they can trust, and you cannot build that trust without showing your customers who you are.
It is essential that you create pages that speak about your brand, the products you have, the team you are working with, and anything else that might convince them that you are a brand that they can trust.
4. Build your style and stick with it
As we mentioned earlier, every website needs to provide a unique experience for users. Unfortunately, most of the sites nowadays are lookalikes. However, you should always go further by designing your visual elements and pick a style that you will follow all the time.
Go for a different font than usual, pick specific colors, website structure, or unique visual elements. In other words, create your style that can be recognizable wherever you appear.
5. Showcase your customer reviews
Reviews are the best way to build trust. This means that you should focus on customer feedback after they've purchased your product or service. You can create an email campaign that will send them an email asking, "How satisfied are they with your product?" and showcase that review on your website. This will improve your brand identity online, as well as boost your sales by a considerable margin.
These are some of the ways to improve your website branding strategy. The days where you simply create a minimalistic website with only your brand name there are gone. You need to focus more on the whole website experience for users in order to build a strong online brand.