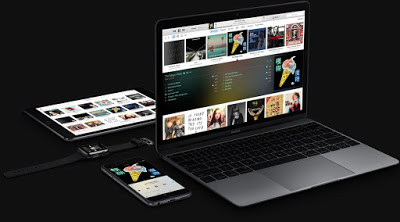 Apple has delved into the world of original TV shows with its Planet of the Apps series, which are really popular and even have managed to leverage their popularity with guest stars such as Jessica Alba and Will.i.am. This year, Apple is back for the next original show plan, complete with more established strategy to improve the program. Eddy Cue, Apple's SPV, currently explained Apple's main strategy in improving the original TV series program, especially by using Apple Music as platform.
Apple New TV Shows Will be Based on Carpool Karaoke
Being interviewed at recent CODE Media conference, Cue explained Apple's strategy to play further into the TV show game by starting from two things: Apple Music and already-popular series. According to him, the new series project will be based on Carpool Karaoke, an original musical-comedy online series made popular by James Corden. The show itself has found immense fame due to collaborations with stars such as Lady Gaga, Mariah Carey, and even Michelle Obama.
Apple has hoped to gain leverage through collaboration with strongly-established original online show, and the company does not waste time. The trailer for the show has appeared around the same time with Cue's interview, and the series will be broadcasted in summer. While the show may not be able to compete with more popular original series by movie streaming giants like Netflix and Amazon, Apple is optimistic that the new series will be beneficial in promoting the company further among new generations.
Apple also works together with reputable tech names, such as Lightspeed Venture and Product Hunt, in order to create more sophisticated tech credibility.
Apple Original Series to Debut through Apple Music
Cue also explained about Apple's plan to deliver the project through Apple Music as platform. According to Cue, using Apple Music will give the company leverage in is promotion strategy. This is because the company can use Apple Music to promote the original show using innovative and creative methods. This is something no other similar companies have ever done regarding of their creative strategies.
Apple uses this method in order to invite more people to sign up for Apple Music. After gaining access to Apple Music, people can watch the shows using various platforms and devices, such as through Apple TV, PS, Apple Watch, and even iPad or iPhone. However, Cue assured that viewers can have more alternatives in viewing platforms in the future. The marketing program will also include special app to view the shows.
Regarding of the potentials of the new show, Cue is optimistic that the promotion will be successful. Since the nature of TV-watching has changed in the past decade, Apple believes that the platform will be something to appreciate by many people, including Apple users or potential Apple customers. While the program now may not be able to compete with more popular original shows, like Orange is the New Black or Man in the High Castle, Apple hopes to achieve the same fame in the future, although not something that competes with actual blockbuster churners.