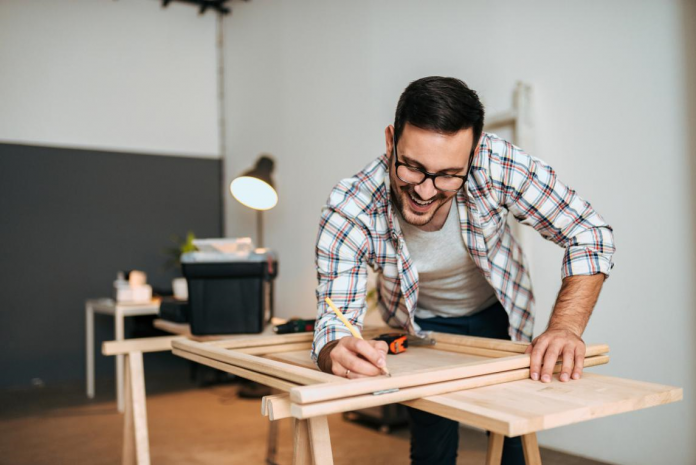 If you'd like to sell your craft products, you need to know what you're doing to get started and be successful.
Selling crafts can be a great way to earn money because it doesn't require much money to start. People typically start selling crafts when they have a passion for making things, but others sell crafts because it's an easy market to enter.
For anyone wondering where to sell crafts, the best place is the internet. You'll be able to reach anyone because nearly everyone is online. After you've done a few things, you'll be ready to start selling crafts without a problem!
Read on to learn how to sell crafts online the right way.
Finding Suppliers for Crafts
The first thing you'll need to do is decide what kind of crafts you'll be selling. You can either sell crafts that you've made or you can dropship crafts from other stores. Depending on what you choose, there will be a variety of suppliers to buy products from.
After deciding if you'll sell your own, you can choose between buying wholesale products or opt for dropshipping.
Wholesale
Buying products in wholesale would allow you to make a variety of crafts without having to constantly buy new products. If you're flipping crafts, you can buy premade crafts from a wholesaler and list them on your store. This is what many businesses do because it allows them to control what their products are.
Let's say you wanted to sell crafty bracelets. You could visit a site like Make Your Wristbands and buy a large sum of bracelets at once instead of buying them repeatedly. It will be a lot easier to sort through the products that you want to sell.
The only downside to buying wholesale is that the initial cost is a lot.
Dropshipping
Dropshipping would allow you to sell crafts without actually making them. There are a variety of dropshipping services that make crafts and allow people to sell them. What makes dropshipping unique is that you don't ever manage the products.
The dropshipping service takes care of packaging and shipping.
Although dropshipping could save you a ton of money because you don't have to make the crafts, you wouldn't have as much control over the shipping process.
The dropshipper would be the one that ships the products, so you can't choose how fast they are. You also wouldn't get your hands on the crafts before selling them.
Building a Website
If you want to sell craft products online, you won't be able to unless you have a platform to sell them from. 
After you've decided if you'll make the crafts or dropship them, you'll need to make a website. Building a website isn't as difficult as many people make it out to be and there are a variety of things you can do on them.
You can go to services to build a website with templates. However, you're better off hiring a web designer because you'll be able to make a site exactly how you want it to look.
After making the site, you can start adding products to the site as needed. We recommend you include a blog on your site, as well, so that you can better engage with your audience. It will give people another reason to visit your website other than purchasing crafts.
Managing Social Media Accounts
Alongside building a website, you need to establish yourself on social media. You'll also be able to connect your social media accounts with your website, allowing both of them to grow.
If you have a blog on your website, you can share each blog post on your social media.
This will redirect your audience to your website, giving you more traffic. You can also share posts whenever you come out with new products or have a sale.
The whole point of building a presence on social media is so that you can continue to engage with your target audience outside of your site. People regularly use social media so they'll always see your posts.
If you rely solely on a website, they'll only see information when they visit your site.
Advertising Your Business
Successfully selling your craft products will require you to bring in initial consumers.
The way you'll attract people to your business is by advertising, and it's most effectively done on the internet. Your social media pages will act as advertisements, but you can choose to pay for ads.
Using something like Google Ads would be your best bet because your ads will be placed across the internet. With Google Ads, you can start a campaign and have your ads listed wherever they'll perform best.
You won't have to choose which sites they're placed on because Google's algorithm will determine which are the best.
Now You Know How to Sell Crafts
Selling homemade crafts or dropshipping them isn't a difficult process, you just have to know where to start. After reading this article, you now know how to sell crafts the right way.
All you have to do is decide what kind of products you'll sell!
We recommend that you start figuring out what you'll sell so that you can determine if you should go with wholesale or dropshipping. After that, start working on a website and creating social media accounts for your business.
Browse our articles to get more business advice that will help you start a business.