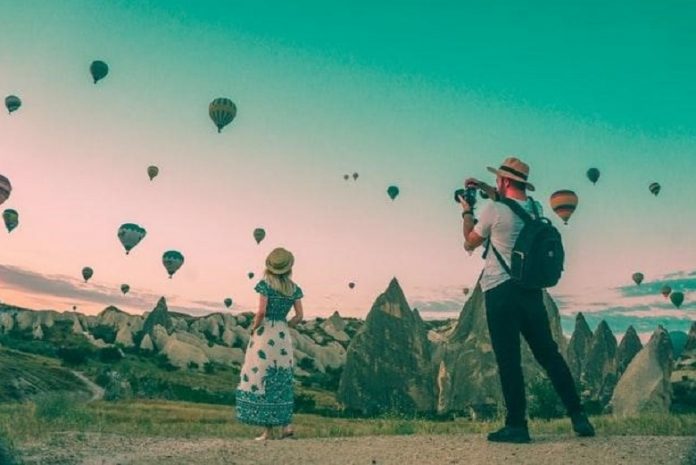 A Buoyancy Compensator (BCD) is a piece of diving equipment with an inflatable type of bladder which is designed to be worn by divers for establishing the natural buoyancy underwater and also the positive buoyancy at the surface whenever required. An adjustment in the volume of air in the bladder is used to control the buoyancy. Ambient pressure gas from the primary breathing gas cylinder of the diver is used to fill the bladder by using the low-pressure hose from the regulator. Choosing the travel BCD within the budget is really a complex thing for almost every beginner to the large collection of top brands of travel BCDs on the market.  It is the appropriate time to take note of top brands of cheap and high-quality travel BCDs one after another.
In general, a travel BCD is like a normal diving BCD. However, this travel BCD is easy to pack and lightweight in nature. The travel BCD is less durable and low in quality mainly because its portable design. Readers of honest reviews of the top travel BCDs can get an overview about the main features, pros and cons of these products. They can clarify their doubts and decide on and invest in one of the best travel BCDs. You have to consider and double-check so many important things before investing in the travel BCD. For example, you can take note of the style, dry weight, fit, lift capacity, gender, pockets & rings, weight system, trim pockets, d-rings, and power inflator.
Scubapro Litehawk BC w/BPI
Black Inflate BC is the style of this travel BCD. This product has 2.36kg / 5.2 lbs dry weight and life capacity 13.2 kg / 29.2 lbs. This product comes equipped with the balanced power inflator or Air2. Users of this product take advantage of the multiple strap system which keeps the entire tank secure at an increased depth in water, 2 rear trim pouches for easy balance, and rotating quick release shoulder buckles. This product is very popular due to its portability, durability, affordability, and ease of movement.
The 420 denier nylon material is used to make this product.  This product is lightweight because a good combination of the 420 denier nylon and soft backplate. Everyone who has decided to buy and use the travel BCD with features for freedom of movement underwater can prefer and invest in this product. They will be amazed about the ergonomic design of this product.
Aqua Lung Zuma travel BCD
The main attractions of this travel BCD are the lined pockets, weight integration and E valves for less massive deliberation. Anyone with an interest to pick and purchase the lightest travel BCD on the market can prefer this product. This product gives extra comfortable feel for its users every time they wear it because the minimalist designs.  This product is very small and easy to fit in suitcase. The adjustable chest strap in this product is very helpful to enhance the level of comfort for its users. The best E valves in this product reduce the bulkiness. The additional padded back and lumbar support make users of this product satisfied.
Cressi Travelight Scuba BCD
All users of this product get 100% satisfaction from the 2 zippered accessory pockets, integrated weights, fully flexible backplate with additional padding, and 3 dump valves. The FAST folding system in this product supports its users to fold the entire thing within a couple of seconds and fastened it with a retractable strap before storing it in its bag. The carrying bag associated with this product features a shoulder strap. This budget-friendly travel BCD has anti-sand filtering system.