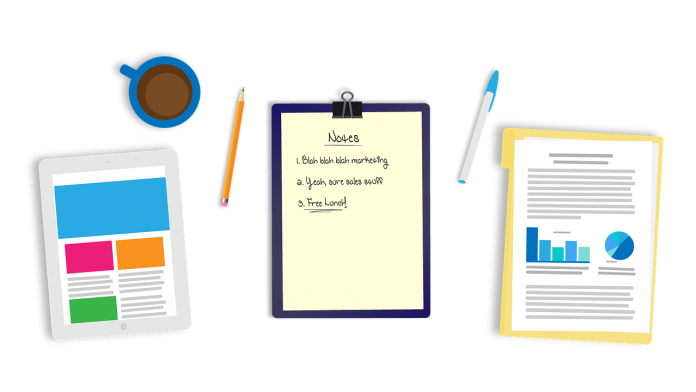 The Internet is far from the greatest invention of all time. At the time telephone was invented, people thought that it was the best invention in history man could have ever imagined. Although the fact was quite right because we have seen phones turning into smartphones within a century and things changed rapidly. People preferred to call their loved ones instead of sending a letter. 
With the evolution of time, the internet came into existence. Everyone got excited about the numerous benefits it holds. Although the internet speed wasn't high enough to download large files and stream movies as we see today.  Plus there were not many ISPs offering plans and packages such as Cox, Mediacom, and Spectrum plans to cater to the needs of people. 
Fast forward, we have come to the point where everything is dependent on the internet. From running a business to reaching customers, and video conferencing to entertainment, everything is heavily dependent on the internet. 
How the internet is playing a pivotal role in the modern age will be discussed in this post. So without further ado, let's begin. 
Distance Learning has Replaced Traditional Education
In the past, we had to pay heavy fees to enroll in courses related to our interests. Whether it be business studies, programming, mechanics, or marketing, we had to go through the lengthy and tedious process of admission. However, things have changed with the evolution of the internet. 
No matter, whether you want to learn a new skill or polish your existing one, you can search Google and bang. You are presented with hundreds of results offering courses in different subjects. Enroll instantly and get started without paying heed to any of the nuisances such as commuting etc. 
People are more inclined towards online courses and distance learning as it allows them to save some money. You don't need to travel abroad to get a formal education. Plus the admission and course fee is quite nominal that is within the reach of everyone. 
Entertainment is Just a Tap Away 
In the early 80s and 90s, there was no means of entertainment other than television. If you ever wished to watch a movie, you had to go to the nearest store and rent a cassette or simply buy it. However, with the emergence of the internet, entertainment is available at hand. You can watch live TV shows and programs on your smartphone, television, or laptop. 
Also, you are not required to pay anything to watch videos and other entertainment stuff. Just go on to websites like YouTube or SolarMovies and its alternatives and start watching your favorite videos, movies, documentaries, cartoons, and TV series. You can also read books, novels, or mangas online. Getting the dose of entertainment was never too easy before the internet.
Freelancing and Remote Working 
In the past, after graduating from the top university, you had to spend time finding a job in newspaper ads. After applying for the job, you had to wait for the call and once you were on board, the miseries start to take the toll. Waking up as early as 7 am preparing breakfast, getting dressed up, and commuting to the workplace without getting late was a tedious task. 
However, the internet has made it easier for anyone to earn money without commuting to the workplace. The flexible hours and high pays are a few of the reasons people are shifting from traditional jobs to freelancing and remote working. 
You can market your skills on social media, your website, or through YouTube videos. A person sitting in the United States can hire you if you are living in the United Kingdom. Decide the price for the services you offer and get payments through PayPal, bank transfer, or wire transfer. 
Moreover, if you have skills like writing, designing, or programming, you can even sign up for freelance platforms like Fiverr, Upwork, and Freelancer. Once a buyer orders your service, all you have to do is deliver the project within the decided time. The payments will be transferred automatically to your account once the buyer approves it. Hence, the internet has made it quite easy to earn a livelihood without many efforts. 
Communication is Lot Easier than before
Communication in the past was a tedious task. Imagine the times when there was no telephone, and people had to send letters, which took even months to be delivered. However, with time telephone took over mails. And years later, the internet took over every other form of communication. 
Calling your loved ones is just a tap away. You can not only talk to your friends and family members over voice but also view them live. Platforms like Zoom, Whatsapp, and Skype has made it easier for us to contact our clients, hold conferences, attend meetings, and send files. In today's modern era, businesses are using these platforms to communicate with clients and employees to work on a project, give a briefing, and help them understand the requirements. 
Shopping from the Comfort of Your Couch 
Overcrowded malls, traffic jams, and hunting for the desired product was a real challenge in the past. Especially on days like Christmas and New Year, shopping for goods was tedious and took hours to get everything on the list. 
With the evolution of the internet, shopping is just a click away. Simply log on to your favorite store and search for the desired product, add to card, enter credit card details, and done. Wait for the order to be delivered to your doorstep. Shopping can be done within a few minutes and you don't have to step outside your home and burn your gas to buy your favorite clothes, electronics, or kitchen items. 
One of the benefits of online shopping is that you can compare prices on different stores and buy from the one offering at a cheaper price. You can also find coupons and promo codes to save some money. The Internet is indeed a blessing for those who hate shopping. 
Summing Up
The Internet has offered ease and convenience at every level. From daily chores to business dealing and communication to entertainment, everything is just a tap away. Start harnessing the power of the internet and be thankful for what you have been blessed with.