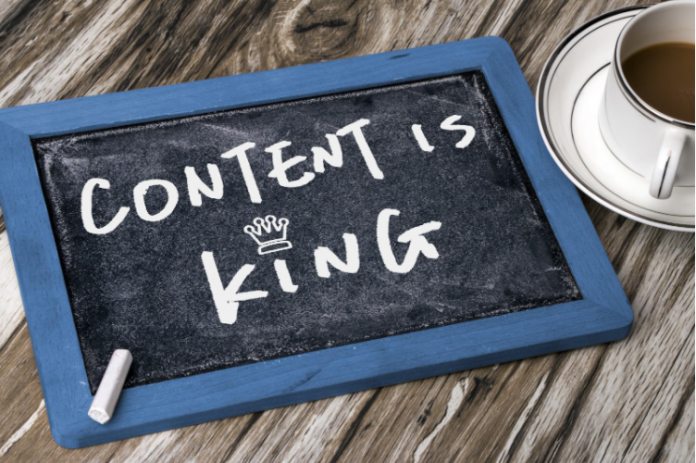 You can boost your conversion rates by creating a quality web copy. Even business owners can improve marketing campaigns by using engaging copy.
The digital world is rife with the web copy. It's the content on your landing pages, marketing emails, and introductory brochure.
A copywriter's job used to be creating ad copies to market products or services. In recent times, customers demand much more from web copy. They need inspiration, satisfaction, and education.
Excellent copywriting must satisfy these needs.  Use engaging copy to attract readers, and sell them an idea, product, or service. Click here Psychology Assignment Writing Service.
Customers will hold you to the highest standard. The quality of your content determines how your customers relate to your brand. It plays a major role in the final buying decision.
Your web copy is a common first-contact point for your prospects. You can leave an impeccable first impression by offering a well-written copy. Delivering less will have them doubting your reliability and ability to deliver.
Explore these proven ideas to optimize your web copy for the best results.
How Can You Optimize Your Web Copy?
Set a Word Count
Superfluous texts deter users. No one wants to spend hours combing through web content.
You need to exercise restraint when creating content. Keep it brief. Depending on your goals, use mixed media (images, videos) to optimize your copy, having your audience in mind.
Use Catchy Titles
Your titles decide the volume of clicks your site gets. One of the crucial parts of effective SEO strategies usually used for clients by top industry names, such as Synapse Search is title optimization.  
Your titles must be an indicator of your page's content. It's not enough to have the right content, your titles need attention. Your product and service might be the best, but users don't know yet. They need to view your page, and your title is the perfect bait.
Your title should capture the benefits users will gain from your content. Quantify your content. Use power words and adjectives to give titles authority. 
Know Your Audience
You get sales by offering customers what they need. Effective copywriting communicates this need and highlights you as the customer's best choice. To achieve this, you need to find your audience.
The first step is to note user identities. This means conducting inquiries on your readership to understand their unifying trait. This trait can be socioeconomic status, industry, age, marital status, or location.
With this information, you can create user identities to guide content creation. Knowing your audience makes it easier to create the relevant copy.
Find Your Unique Value Proposition
A unique value proposition (UVP) or unique selling proposition (USP) is your competitive edge. It's the special quality you alone can offer your customers.
It helps you stand out from the crowd and gives you a distinctive voice.
Use a Conversational Tone
Your copy should connect with users on a personal level. Avoid robotic sentences and phrases. A conversational tone engages customers and helps you form lasting relationships.
Use "your" and "you" often in your text. Using a direct tone helps personalize the conversation.
Use Convincing Call-to-action Buttons
Your call to action (CTA) is among your website's fundamental features. It's how you get customers to follow through on your idea, product, or service.
Sites without CTAs leaves readers confused after going through your copy. Your page should follow a sequence, from title to text, and CTA. Each step has a goal.
The title attracts readers; the text convinces them, and CTA closes the deal.
The text in your CTA must be compelling and descriptive. Users should know what to expect from clicking your CTA buttons.
Avoid using CTAs with words such as 'click here'. When users can't tell where a CTA leads, they ignore it.
Offer Prospects a Money-back Guarantee
Your sales pitch might convince, but people still need reassurance. They know the dangers of trusting in today's digital world.
How can you resolve this? Easy, offer them a refund guarantee.
With a refund warranty, you assume most of the risk. The buyer is more comfortable making a purchase when they have a lifeline.
Depending on your industry, many customers ignore offers not carrying a money-back guarantee. This guarantee shows the buyer how confident you are in your product and service. It gives buyers peace of mind.
Proofread Your Copy
You've doubtless heard this a thousand times. Yet many people don't follow through.
The importance of proofreading cannot be exaggerated. When users see spelling or grammatical faults in your copy, it damages your credibility.
Customers lose faith in your brand and doubt your qualifications. You cannot be an authority in your industry if your copy is subpar.
Remember, your customers are a click away. Thus, it's vital to comb through your content multiple times.
Use Client Testimonials to Establish Reliability
Many people are reluctant to engage with unfamiliar online vendors. The web is rife with fraudulent businesses looking to exploit innocent people. To get their trust, you need proof of reliability.
No one wants to fall victim to online scams. A majority of users do their research before making purchases. They search for proof to make sure your offer is authentic. If they can't find this proof, they might not make a purchase.
This is where you can put testimonials to good use. A testimonial is indisputable proof of your product's authenticity. It fosters trust in customers and reassures their safety concerns.
If they see clients asserting your product's benefits, it encourages them to follow through.
Key Takeaway
Effective copywriting boost organic traffic and helps you increase conversion rates. Still doubtful? Use the tips listed above and observe the power of a well-structured copy.
Don't use everything at once. Remember to pace yourself, use a few, and monitor your progress. Evaluate the impact and use alternatives until you settle on what works best.
Copywriting requires continuous effort. You must re-read, re-evaluate, and re-adjust to get the best results.
Add accessible share buttons for social media. Make it attractive to increase the chances of getting clicks from users.
The target of content marketing is to create engaging and actionable content. Customers should share your content. Creating a good web copy is an excellent way to achieve this.