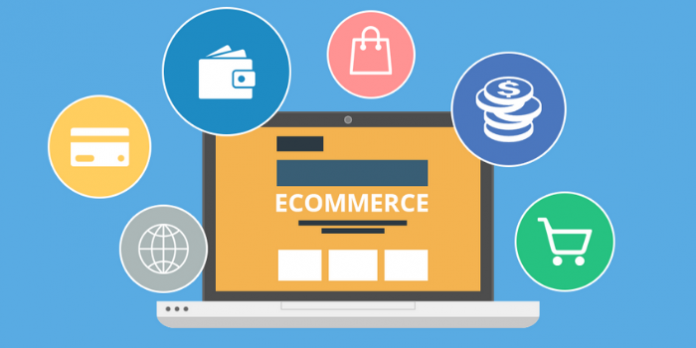 Is your ecommerce business struggling with stagnant website traffic? Are you unable to generate appreciable leads for your ecommerce business?
If yes, then this blog is definitely for you.
Obviously, who does not want more traffic on their website and increased leads? Because without potential leads your business is sure to face failure. You should know that every lead is important for the growth of your business.
If you manage things cautiously, you can find a potential customer in every lead. Also, you know that 66% of the goals of your organization should focus on lead generation in order to boost conversion rates.
There are times when you try to drive leads through several channels, but still, you are unable to get the results. Chin up! This article will teach you how to implement improved and implement Effective SEO Strategies for Ecommerce to boost your lead generation.
Audit the Current Leads
When we talk about lead generation, one of the crucial factors that needs to be focused on is lead nurturing. Lead nurturing is the process of engaging with the defined target group and providing them with relevant information to retain them. Why is it important? Well, B2B studies have shown that 30%-50% of the leads are not ready to buy what you are selling.
To nurture leads, you need to audit your current leads, i.e., to study your current organic traffic levels and conversion rates for your ecommerce business. This will help you understand the flaws in your strategies and identify how and where you need improvement in your SEO techniques.
Perform a close examination to find out if all the pages have SEO Meta titles or not, if the pages target specific keywords or not, and more.
You can even use various SEO audit tools available online such as SEOptimer, SEOmator, and more. These tools will give you detailed SEO analysis across various website data points and offer recommendations for the steps required to take to improve your online presence.
Find Out – Is Your Website SEO-Friendly?
Do you know that people spend almost 5 hours a day on their smartphones on average? Do you know if over 60% of Google searches are performed via mobile devices?
The majority of traffic comes from mobile and not having a mobile-friendly ecommerce business today means directly losing out on a large number of the target audience. Well, developing mobile friendly websites leave an impressive user experience and instill trust in your target audience. Once you are registered in the good books of your audience, converting them into potential customers becomes easy.
One needs to grow parallel to the technology trends in order to improve functionalities. To gain more and more leads, you need to make your present e-commerce website advanced and future-ready.
Utilize Long Tail Keywords
It may take anywhere from 6 months to 1 year for businesses to start seeing significant leads through SEO lead generation practices. To expedite the process and get the ball rolling, you need to enhance your SEO services for your ecommerce business. One of the ways to do so is to include long-tail keywords in your content.
A study conducted by a SaaS company based in New York after performing a nine-month study revealed that long-tail keywords have more impact than short-term keywords. That means long-tail keywords are your weapon to take over the competition. Another reason for using long-tail keywords is that people generally prefer to search with long-tail keywords
For instance, if I want to search for the recent trends followed in SEO, then instead of searching for only 'SEO', I will be searching for 'SEO trends in 2019' for better and exact results.
Keep Google Rank Brain in Mind 
If you really want to generate leads through SEO, then make sure to optimize your web page by keeping Google Rank Brain in mind. If you have been practicing SEO for a long time, you must be aware of and working in accordance with Google's algorithm updates to have a large effect on search results with Google Rank Brain.
If you do not know about Rank Brain, it is a machine learning algorithm that was designed to measure and analyze the way users interact with Google search results. The Rank Brain algorithm uses various factors such as-
Organic Click-Through-Rates (CTR)
Bounce Rates
Time on Site
In order to increase lead generation, it is wise not to ignore Rank Brain and optimize SEO strategies accordingly.
Update Your Existing Content Strategies
If you have some content on your website that ranks well in search results but is old, then you need to update it. Updating your content by including new information is a great way to perform better in search results. This provides high value to the visitors searching for your products or services.
As per the research by SEJ (Search Engine Journal), updating a piece of content that is already performing well on Google can increase your website traffic by 15%-30%. When your website traffic increases, the number of leads increases as well.
Conclusion
SEO strategies keep on changing with the trend.  With time, you will realize that the number of leads will increase when you implement optimized SEO strategies and develop optimized content. To build a loyal customer base depending upon social media is not enough, you need to analyze and examine each time you make a change in your SEO strategy.
Author Bio
Bharat Patel, who heads the digital marketing team at Brainvire Infotech, is armed with over 12 years of experience in the fields of online marketing and project management. He is extremely proactive in implementing the latest technological innovations in his projects. Bharat's core expertise lies in search engine optimization (SEO), social media marketing, and conversion rate optimization, among other things. His immense flare of writing encourages him to consistently pen down words revolving around current trends and innovations that relate to his fields of interest.