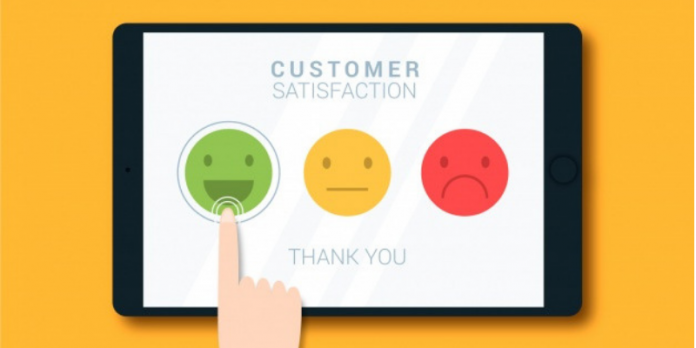 With the digital world evolving at the blink of an eye, the customers are becoming more demanding. They are expecting their favourite brands to integrate the latest technologies into their processes and make their experiences seamless. This urge for effortless interaction using the technologies has reshaped the business world.
Today, around 79% of users are prioritizing the customer experience over products/services. They are leaving the platform instantaneously if they are finding brands failing to deliver the expected customer experience. They are not giving a second thought to their action, regardless of the standard of products/solutions offered.
While this is on the consumer front, on the other side, more than 50% of the firms are investing in customer experience innovation. Besides, 89% of businesses are expected to primarily focus on the customer experience.
This, as a whole, indicates the growing importance of customer experience for standing out from the crowd. So, taking the same thought process forward, let's dig deeper into the market insights and look into what technologies you need to consider to deliver impeccable customer experience in 2019 and beyond:-
Technologies to Consider for Perfect Customer Experience in 2019
1. Mobile Technology
With smartphones reaching to every nook and corner of the world, the mobile technology is set to disrupt the customer experience journey like never before. As per the WOW Local marketing, 52% of customers will be less likely to engage with brands delivering a bad mobile experience.
This implies it will be extremely important for the brands to work on their mobile presence, which indicates hiring a popular app development company and build your own app.
2. Artificial Intelligence (AI)
Artificial Intelligence, with the potential to mimic human behavior, will continue to transform customer interaction with businesses. The AI-enabled chatbots and mobile apps will grow their knowledge and provide a human touch to their conversations. They will communicate with the audience 24×7 and offer them more personalized solutions in the least waiting time.
An outcome of this would be that 67% of users will show more interest in interacting with AI bots and messaging apps over humans, 41% of companies as will invest in Chatbot development in the future and 34% will look into the possibilities associated with this option.
3. Big Data Analytics
According to a survey, around 57% users willingly share their personal information with their favorite brands to get customized services. However, if done manually, this process of gathering and analyzing the data for personalized experience is lengthy and monotonous, .
So, considering the paramount importance of employing this data, businesses will turn towards Big Data in 2019. They will employ the prevailing analytic tools to mine heap of data in real-time and analyze for understanding the changing customer behavior.
In this way, they will get an access to deeper insights related to the past, present, and future of every marketing tactics. Using this information, they will easily make a full-proof marketing strategy and add to their brand ROI.
4. AR/VR
AR/VR technology will also become a major factor in the customer experience landscape. The technology is predicted to have a market of $160B market by 2020, by aiding businesses in providing the users highly immersive and personalized experience. In this way, the AR/VR technologies will provide brands with better opportunities to gain the attention of the users and prompt them to remain hooked with their brand.
5. Internet of Things (IoT)
By connecting multiple devices to each other, the IoT technology will make data mining and distribution process seamless and productive. It will render sensor-generated data for understanding and improving the customer experience, that no business leader or CXO (Customer Experience Officer) will ignore.
6. Omni-Channel Presence
Considering the growing demand of users for a consistent experience while interacting with a brand on multiple platforms, including website, app, social media, etc., the market for omnichannel presence is also ready to grow in 2019. The companies will realize the importance of providing a seamless experience over various platforms and invest in the technology. And this factor will be boosted with the insights gained from Aberdeen Group report, that reveals companies with strong omnichannel customer engagement will retain around 89% more customers than those with weak omnichannel strategies.
7. Voice Technology
With a study revealing that 50% of the searches will be voice-activated by 2020, the voice technology will also be on the card of every startup and established brand. The business leaders and marketers will explore untapped ways to use voice technology for providing an effortless and quick experience to the customers and hire the reputed mobile app development companies to introduce voice-search capability into their apps, which will signify the beginning of a new era of customer experience.
The aforementioned technologies are just a handful of technologies that will revolutionize the customer experience process. However, they are already in practice and will surely go mainstream in the future; implying it is the right time for the businesses like you to upgrade the efficiency, growth prospect, and productivity of their brand by focusing on these customer experience trends.