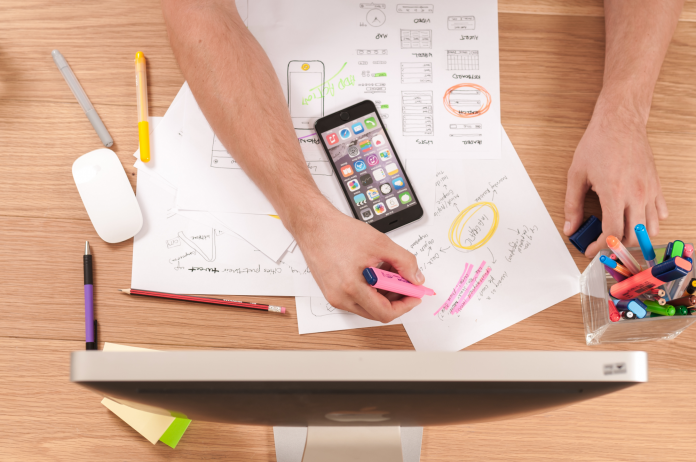 In order to develop a successful app, it's mandatory to create specific user personas. It allows you to understand the small details about your end customers and build an app that resonates with their unique interests and requirements.
User personas help the development team to build an ideal app that has the potential to bear good results. Also, it helps in minimizing the app developers costs by identifying when and where your ideal customers consume content so that you can give them precisely what they need.
What Is User Persona & How Is It Created?
User personas are created with the help of extensive research and analysis of a target group of end customers. These personas are usually created in the initial stages of app development and serve as an ideal tool that allows you to understand what your ideal customers think and what are their pain points.
A study revealed that the businesses that use buyer personas are capable to generate more quality leads. Now that we have understood the significance of creating user personas. Let's deep dive and explore the major seven benefits of creating them.
Facilitates User-Focused Decisions
The user persona is basically the archetype of your ideal set of end customers that share similar characteristics. Also, it helps you in discovering what are the current requirements of your customers?
Creating the user persona allows you to take user-focused decisions and build an app that is perfectly aligned with the specific needs of your customers. Also, you should incorporate these personas not only in the initial stages, but in all the stages of app development.
Ensures That There Is Mutual Harmony Among All The Team Members
While developing an app, you might have different members on board such as stakeholders, developers, designers, etc. Every individual member has his/her own opinion about a particular functionality or feature and how should it work?
But with the help of a precise user persona, it becomes much easier for all the stakeholders to understand all the concepts related to app development. There is no diversity in their opinions and everyone is on the same page. This mutual harmony facilitates the development of an ideal app that has the potential to cater to the specific needs of the target group of users.
Helps In Identifying Your Ideal Customers
The sole motive of creating user personas is to discover the specific needs and pain points of the target customers. This ensures that once your app is built, buyer persona helps you in marketing it in such a manner so that it receives maximum exposure among your ideal group of users and generate more high-quality leads.
For instance, if you have found out that your personas are mostly Facebook users, then it becomes much easier for you to know where exactly you should market your app. You can rely on these personas as they help you to correctly market your application.
Encourages The Team Members To Easily Envision The Overall Look & Functionality Of Your App
It is extremely difficult for all the team members to interpret the raw research data and develop an exceptional app by utilizing it efficiently. This is where user persona comes in the picture. With user persona, you can easily convey the results of the research made. Also, you can make the team members visualize how your app should look and work so that to satisfy the end users.
Validates The Specific Demands & Issues Of Your Target Customers
Identifying your target customers and where do they hang out online isn't enough to build an ideal mobile app. It is equally essential to discover their specific needs and problems. This can be done with appropriate validations that you can obtain by analysing user personas. With the help of user persona, you can easily align your app goals to satisfy those specific requirements and address unique pain points in a much better manner.
Aids In Overcoming Challenges Related To Positioning The App In The Market
The user persona helps in identifying potential problems or challenges that you might face while positioning your app in the market. This allows you to be alert in advance and take necessary measures so that to cross these hurdles and establish a robust and unique identity for your app in the marketplace.
Assists In Producing Much Better & Efficient Apps
The desires and requirements of the customers change frequently. You can easily get hold of the current needs of your target customers by creating their personas which in turn facilitate better app development. Also, it helps you in connecting with your target group of customers in an efficient manner and tweak your apps in such a way so that they are in sync with their needs.
User personas represent the target group of customers to whom your mobile app will ultimately cater to. Also, it allows you to build a customer-focused solution that has the power to motivate the end customers to take desired actions.
Therefore, in order to develop an app that will be a hit with your target audience, it is mandatory to create user personas and analyze them cautiously so that to relate to your ideal customers in the way they want.
Author Bio:
Anubhuti Shrivastava is a content crafter at Arkenea, a custom software development company helping entrepreneurs and businesses build successful web and mobile apps. She is passionate about writing articles on topics related to design and the software development industry.