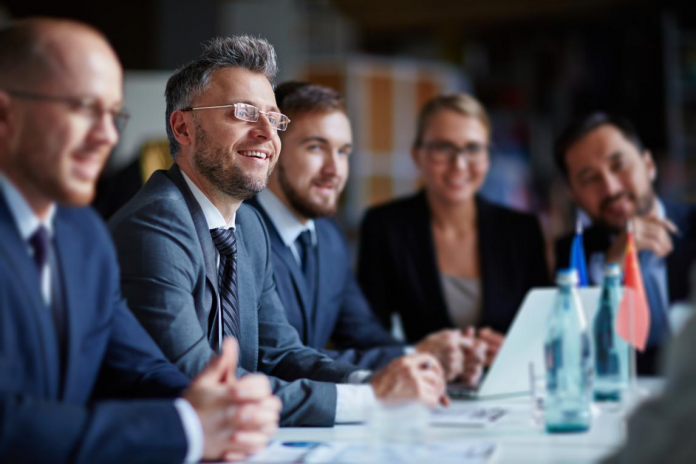 When you'd like to organize any sort of conference, it takes some tremendous detail orientation on your part. 
If you're asking people to fly in from out of town to take part in your event, it's crucial that you plan it out meticulously from start to finish. Whether you're planning a convention based on a hobby or a business event that helps people get ahead in their careers, the tips below will help you out. 
Start with these tips so that you get the most out of your event. 
1. Take a Healthy Amount of Time to Plan the Mission of Your Event 
Most events that fail fall flat because not enough time went into the planning. Everyone gets excited about the prospect of the event, but the last thing you'll want to do is cut corners. 
Leave no stone unturned when you are planning out your event. Put your heads together with your team, and use technology like Slack that can help you stay up to date with details. 
Start wide by figuring out exactly what you hope to accomplish from the event. Create a mission statement for it and figure out exactly what you have to do to accomplish success with this mission. 
You should also figure out what kind of people you'd like to bring out. By accomplishing these objectives, it'll guide your next steps as you move forward with planning and put the word out. 
2. Plan Out the Location and Venue For the Conference
Location is everything when it comes to planning a business conference. 
Simply put — always plan your event in a city that people want to spend time in. Warm weather and beautiful scenery are no-brainers, so keep such cities on your list. 
You'll also want to make sure that the city you decide on makes sense logistically. Choose places with major airports that people can easily buy flights for. 
Once you have decided on the location for your conference, you'll also need to select the best venue. Hotels are always the best bet since they provide lodging and conference rooms all in one. 
Book a hotel that has all the facilities you need, and check into group and conference rates so that you'll be able to get inexpensive rooms based on the number of people that sign up. 
You should also be sure that the hotel is close enough to the airport and other parts of the city to make it easy for everyone to get around. 
3. Get to Know the Area and Map Out Things to Do in the City
You can't have all work and no play. 
People that take place in your conference will want to have a chance to get offsite, let their hair down and explore the area. Because of this, you should pick a prime location that lets them hit the hotspots in the surrounding location. 
Be sure that you are also able to give them recommendations of the hotspots, and to map out the best attractions that they can enjoy. 
When you're choosing a venue, give extra points to one that also includes shuttles, concierge and help for the guests to take time and visit some of those locations. 
4. Link Up With Sponsors, Speakers, and Contributors
Simply put, conferences and events cost money. If there's ever a situation where you can link up with sponsors to help lighten the burden, definitely take that opportunity. 
Choose sponsors that go hand in hand with whatever sort of event that you are planning. This way, you can combine resources and it's a win-win for everybody. 
You will also want to look into the best speakers or other presenters in your industry that can contribute. These speakers have busy schedules and demand a large check in most cases, so take the time to book this talent far in advance. 
5. Come Up With a Registration Fee For Your Event
It's important that you also set the fees for your event. Make sure that you strike a balance between making it affordable for people to attend and earning money back. 
The key is to have a tiered system for your registration so that people with all budgets will be able to attend in some form or fashion. 
6. Get the Word Out Heavily
You don't have an event if no one shows up. 
Because of this, it's up to you to spend a significant amount of time and energy marketing it. You'll want to use social media platforms and paid advertisements, in addition to reaching out to networks in your industry that can help you put the word out. 
There are websites similar to Eventbrite that can help you publicize your conference. 
7. Make Sure That You Have the Catering, Technology, and Services That Will Make the Event a Breeze
When you plan a conference, be sure that you are acquiring all of the services that you need. 
This means putting the best catering in place so that people are well fed during the event. Your venue will generally offering catering, and can even put together happy hours and mixers. 
You'll also need to have the best technology in place for presenters, and should invest in services that allow your event to go off without a hitch. 
Plan an Amazing Event Today
When you're planning a conference, these are the details that you need to have handy. Your conference will be a success when you put the right tools and details in place. 
Stay tuned to our content to learn more about tech, business and so much more.