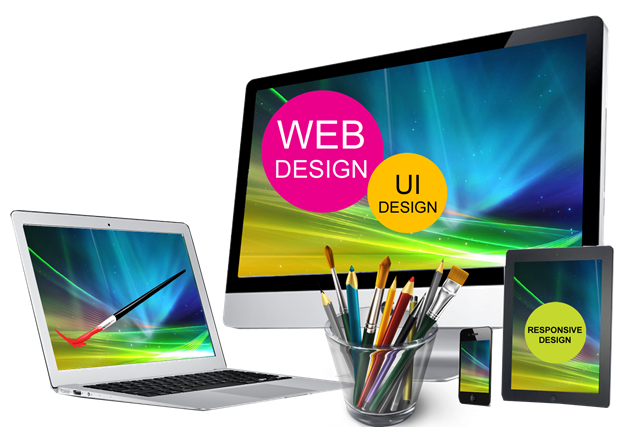 There was a time when owning a website was just some kind of formality or something used the way business cards are used. Things have changed very drastically since then as websites have taken on a new level of importance. For a lot of brick and mortar business, this has become an important outlet for the sale or promotion of products and services.
For some other businesses, a majority and in some cases the entirety of their business processes and transactions are carried out on their website. This goes to show just how important something that previously used to be just an address has become. You can read about how important websites are today here.
Given how important it has become for businesses to have their impact felt online, it has become equally important for these companies to begin to pay close attention to how their online presence is set up. This explains why businesses are now spending a lot of money on the design and development of their online real estate.
Whenever the demand for a thing increases, there is a tendency for there to arise many providers of such product or service. Of course, a lot of these will be wannabes who are just trying to make a quick buck. This is exactly the same with web design and development.
In the midst of all the claims and grandstanding by a lot of not too qualified web designers, there are a few that have proven themselves to be quite competent and adept at handling the task of designing and setting up highly functional websites for different businesses.
Components of a Great Website
What really makes a website great or highly functional? There a number of essential factors that any website needs to possess to be able to function efficiently and we will briefly look at a few of these. This of course is totally different from any functions (back-end stuff) that are specific to a particular business or site. What we will be focusing on are factors that cut across every site, some details of which you can read here: https://fitsmallbusiness.com/what-makes-a-good-website/ .
Design
The design of any website is the first thing any visitor will see. More than just making the site look lovely and appealing which it indeed should, it should also promote the company's brand. This is a great opportunity to build the brand of any business. If you have not made key branding decisions like color choices, logo designs and the effect you generally want your site to have on visitors, then you need to get that sorted out with a branding team before evening getting started on a website.
Layout
This has to do with the way things are setup on the site. This includes navigation arrangements, position of key features and content and other factors that make for easy use of the site. A great site will have a clear and un-cluttered layout where everything is nicely laid out for easy access.
Optimization
There are two aspects to optimization. There is the part that has to do with tweaks that can make usage of the site more convenient for visitors. Great sites optimize for this, an example of which is page load time.
Another aspect of optimization has to do with search engine optimization. These include site descriptions, meta tags, keywords, optimizing content for keywords etc.
The two aspects of optimization are important and would therefore be adequately taken care of in a great site.
The CityTech Solution
For over a decade, CityTech has been providing top quality IT solutions to clients of different levels, with different technological needs. The team understands that new technology can be difficult so it has perfected the act of combining the most complex of tech solutions with the greatest of simplicity. This is one of the things that have endeared this team to its many clients.
Talking about web design, the team at CityTech is comprised of highly skilled professionals in every area of web design. Right from your logo design, branding, front and back end web design and up to post-launch assistance, this team has got you covered.
What you are sure of getting from the City Tech (www.citytechhq.com) team is a website that is visually appealing and functionally optimized. It does not matter how sophisticated a website you need or how simple your requirements are, the team is committed to the delivery of top quality service at all times.
If you are truly serious about setting up a website that will give your business a quantum leap or you need to create a company brand that really tells your story, you can get all of these and more from the guys at City Tech.
Do not allow just anyone handle something as critical as your website design for you. Give the task to pros and see your site rise above the competition with ease.