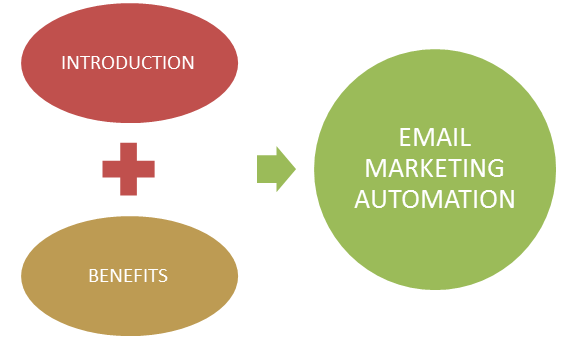 Emails are considered as the most efficient way to reach out to the customers. You can decide which email you should send to whom and at what time. This all can be managed just through email marketing automation.
A small business owner may not be always able to keep track of their customers. It may be difficult for them to know which of their customer has a birthday on which day and which is the dog owner? Through automated email marketing incorporation, you can plan your email campaign and automate the complete process.
Plenty of email marketing tools are available within your Constant Contact email marketing account. But does it really work; will you be able to use it as your requirement? Well, just read the post to know more about email marketing. Here we will discuss the introduction to email marketing and the benefits of email marketing.
Introduction to Email Marketing
When you have to send the newsletters, then you will send it to the entire list of customers contact. But through email marketing automation such emails or newsletters are usually sent to a segment of this list or to the multiple segments, depending on the trigger condition satisfied.
For example, if you want to send a welcome mail to every of your newly signed up user. Then manual execution of sending such emails will take a lot of time. You can also create and automate such email sending process. This is the real benefit of email marketing automation.
In email marketing automation the workflows are created through which the emails are automatically sent to the subscribers once certain trigger gets activated. These triggers can be any of the below-listed user action:
B2B Brand
In case if the website visitor does not submit the web form and visits the landing page
If the lead downloads several content pieces but does not contact directly to the business
If any potential client starts following social media accounts of the company
B2C Brand
If the website visitor visits several items but does not even add any in your cart
If the customer places several items in the shopping cart but does not buy them
When a customer makes final payment to make the purchase
Marketing automation is not only necessary and imperative for prospective customers, but also for the existing and future customers.
Benefits of Email Marketing Automation
Email automation workflows are those automated emails that are sent to the leads or prospective. For inbound marketing, they are considered as imperative tools. Every marketing professional must definitely use these tools. Here are the real benefits of these tools:
Email Automation
One of the biggest advantages of this is email workflow automation. After setting up the email draft, you can choose specific criteria for triggering the emails or workflows. Now you need not wait for click event by someone, all of this will be managed automatically round the clock.
Lead Nurturing
Email workflows help in lead nurturing. Many of the businesses contact their leads immediately as soon as they join the platform. Sometimes sales persons may not be able to contact them. Email workflow nurture such leads by sending them helpful information in a timely manner. If these emails are found relevant and engaging then your contacts may learn more about your service or product and may connect with your brand for their future need.
Beneficial for Sales Team
Email workflows are designed to nurture the leads that can be highly beneficial for your sales people or sales team. They can know what content or offer attracted the customer and they  get engaged?
Some latest business automation tools can also send internal emails to the employees when the customer or email recipient makes any specific action. Like if your customer revisits your site then your employee or sales person may be asked to re-approach that customer. Through email workflow automation your sales person may know when should they contact the customer?
Product Feedback by Survey Reports
One of a great way to reach out to the customers and know what they expect from your brand? You can easily instill a sense of faith in your customer's mind by knowing their exact pain point and giving them the chance to voice their opinion. They will feel good by giving their feedback and to know that you are willing to help them out.
You can also send them a quick survey to know their feedback. In this way, you can also prioritize the features in the best manner and satisfy existing customers and attract new customers as well. Some email marketing automation software can help you in creating customized surveys or survey templates.
Event Promotions or Webinar Invites
Through email marketing campaigns you can perfectly promote any of the event or meet-up or webinar that your business is going to organize or investing.
By sending successive emails to the customers you can develop the interest of your customer and excite them about the event or webinar. Here when the customer registers for the webinar a thanking mail is sent to them with complete registration details and a brief of event or webinar details.
Moreover, closer to the event or webinar date a couple of reminder emails are again sent to the customer to encourage them. In this way, they can block their calendar and inform other relevant people for the event as well.
Personalized Emails
Email workflow automation tools may also give you the freedom to personalize the emails. In personalized email workflow, an email is automatically sent to the customer and it will have personalization tokens that can be filled with the exact details of the customers. Instead of saying just "Hi" you can say "Hi John".
Apart from just adding their name, you can also add the location or company name to make them more personalized. Personalization is being used by most of the businesses to make inbound marketing more effective. It can also increase the click through emails.
Financial Savings         
Email marketing automation can also provide you with financial savings. You may not need a large sales team to make cold calls every day to the customers. Sales people can approach customers when they are ready to take calls. Moreover, you do not need any additional admin team to make sure that emails are regularly being sent out or not to the customers.
So, Are You Ready for Email Marketing Automation?
Among all available opportunities to grow the business email marketing is one of the most important and unavoidable. By setting up an automated lead nurturing campaign you can help your marketing team to drive more traffic and provide them with organic leads. Without spending too much time in conversation and repetitive tasks they can engage the new and existing customers.