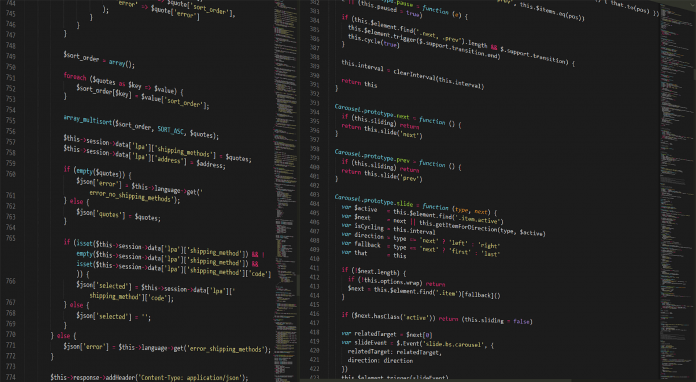 Community forums plays a huge part in the modern web world. These forums have first appeared on the web in late 90s and by now hundreds of them are currently active on the internet.
Organizing and managing a forum often looks a tedious job. That is why many people prefer operating with the Facebook groups and subreddits. But the forum gives you the control to manage content, design and infrastructure of the website. In fact, a forum is a best platform where you can foster any new community, engaging them to talk about the newest trends and news in the market.
So, I have picked up some of the top Forums currently active in the web world.  The list have top 6 forums mostly used by the web artisans, where they regularly contribute about the industry's latest news and happenings. So, here are the top 6 forums which have a huge community and are widely used by the people all over the world
1. Vanilla Forums
Vanilla is by far the most used open source discussion forum on the web. It comes in two flavors that is self-hosted and cloud hosted. It has openings for both technical and general discussions that is why people loves threading around different topics on this extensive forum.
You can download Vanilla's self-hosted version for free, if you love running technical side of a website. While if you want to make use of Vanilla as a SaaS platform where you don't have to bother about hosting technicalities and difficulties, the platform is bit pricey and starts from $99 per month.
With the extensive customization work, Vanilla can be easily used on any web hosting with MySQL and PHP support to build a community website as the way you want. Whereas its integration with WordPress, Zendesk, Mailchimp and Salesforce makes it even more useful at particular stages.
2. vBulletin
vBulletin was launched in early 2000s and was a quick choice of the millennials for industry's latest news threading. Every other forum at that time ran with the vBulletin, following its threading style, community engagements and similar other things.
This platform has the edge over other web forums that it was a first of its kind PHP forum for the web artisans. It is still quite active in the market with tons of new features and updates that makes it look ever so green.
There is a built-in SEO optimization option in every vBulletin forum that makes it even more handy for the people. Moreover, it has many custom theming options and design features that gives it an edge over other CMS forums. It's design layout is also optimized for mobile use, so that people can better engage with the platform freely.
3. Ninja Post
If you are looking for a forum CMS that is fast, secure and feature-rich, Ninja Post is definitely what you want.
It has a very simple user interface that makes easy for the developers and administrators to use it from the word go. The most interesting feature of the platform is the live-feed approach that shows latest news and threads of the community on the user's dashboard area.
Similar to it, it has few other advanced features under its lid in which real-time updates, built-in spam defense, thread tagging and neat analytics are the highlighting points of the platform. That is why it is mostly used by the tech community as it is regularly threaded by millions of users with different trending topics.
4. Node BB
NodeBB is fast, sleek and very easy to use. It provides various themes and plugins to use added alongside with built-in features.
It offers several advanced features including media embedding, social integrations, real-time updates, drafts, desktop notifications and many more similar. The instant messaging features of the platform keeps members connected as they browse the threads and finds anyone relatable.
NodeBB also comes up with two versions that is self-hosted and cloud hosted. Self-hosted can be downloaded and setup for free, while the cloud-hosted version has starting plans from $35 a month.
5. IPS Forums
Formerly known as Invision Power Board, IPS is more like an old school forum CMS that was first created in 2002 to compete against the surging rival vBulletin.
The platform is still active with some of its old features, but back in 2012, it went through an upgrading process that saw emergence of some of its new features. Some of those new features include custom blog module, a content module, an ecommerce module and an image gallery module, providing platform a bit of new face in the forum CMS market.
All these features helped IPS become a powerful CMS engine rather than just being an old community forum. Besides this, the forum functionality is quite advanced as well which is why many people choose IPS over other forums these days.
6. bbPress
It is a known fact that WordPress is the giant of CMS market from its inception, with around 40% of the web world being powered from it. It clearly indicates that a forum built on WordPress would be ideal for many web artisans, and that is what bbPress was made for!
bbPress is a very useful plugin that follows the same WordPress open source license. The beauty of bbPress is that once it is installed, it comes up on your WordPress dashboard, allowing you to manage all the forum functions easily from one location.
Wrapping Up
So, this concludes the article listing the top 6 forum CMS in the market. It is always advised to pick up the forum based on your operational goals. If you are looking for a simple, fast and free forum CMS platform, the above listed fits right for your objectives. They are super customizable, easy to use and provides several handy features with which you can work with.
If you want to add some more in this topic or want to share your thoughts about it, feel free to write your comments below in the comments section.