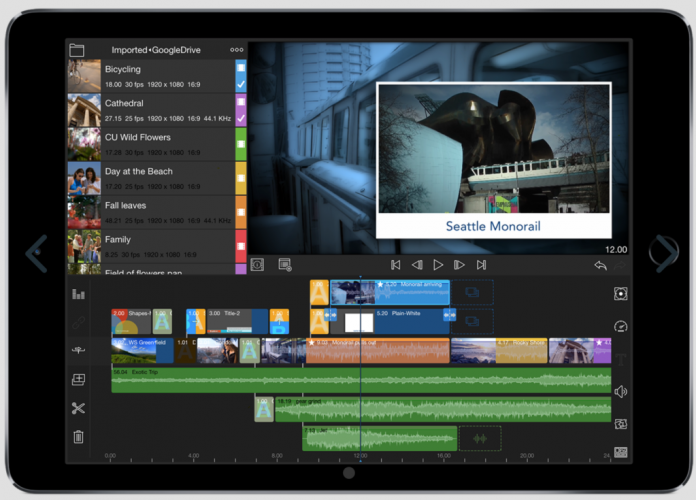 An app preview can make or break the fate of any app. It's the first thing that your potential users see about your app. The app store where you will post the app for download will also check the preview before finalizing selection of the app. Put simply, you have to be extremely careful with your app preview. But not to worry, here is a list of the top tips that will help you to nail a truly powerful app preview video.
Mind the app preview poster frame
The app preview poster frame or thumbnail is the first thing that your viewers will see when they will come across your app preview video. The quality of the thumbnail plays a deciding factor in pulling the viewers or sending them away. Thus, you have to be really cautious while creating the app preview thumbnail. It should be appealing enough to make the viewers click on the Play button to watch the preview. The best app preview thumbnails are armed with a catchy caption, attractive visual and sneak-peek on USP of the app.
Mind the video length
This is an extremely important tip to remember while creating your app preview video. The preview video should not exceed 20 seconds. In fact, a 15-second duration is the ideal one but you still extend it to 5 more seconds. Human attention span is now lower than a goldfish. Thus, your viewers are likely to get bored with a longer video. Now, what if your app has got comparatively more features than other apps? Well, in that case, you can make 2 short 15-second videos to cover all the aspects of the application. Two short videos are more engaging than one long dragging video.
Place value proposition in the first half
Make sure to mention the most unique aspects of your app in the first half of the app preview video. You can get into the details in the latter half. Just jot down what makes your app special and exclusive beforehand. Mention those points in the first two clips to pique viewer attention for the rest of the video. If you can't engage your viewers within the first 7 seconds of your video, they are not going to look further in the preview.
Be careful of the music
It's tempting to use music to make the preview video more interesting. Well, you can use a nice light music. But make sure, the music doesn't overpower your narration.
Use textual descriptions
You will certainly use your voice-over in the preview video. But it's also suggested to use textual narrations of your voice-over throughout the video. Videos start playing automatically today even when the audio is in mute. If you can use textual descriptions, your message will reach to viewers even when they have kept the audio off.
Convert your preview video
If your app comes with cross-platform functionality, the app preview video should boast that feature as well. You have to make sure it can be opened on any kind of browsing device and operating system. In that light, you may need to convert your video in a widely acceptable format to ensure maximum reach. You have video conversion program today to help you here. For example, let's say your original app preview video has been shot in MPG format. You can convert MPG to MP4 since MP4 is supported by all operating systems and browsing devices. Movavi Video Converter is a great tool here. It assures lightning-fast conversion and supports all popular media formats and mobile devices.
Don't forget to double-check the video before publishing it.