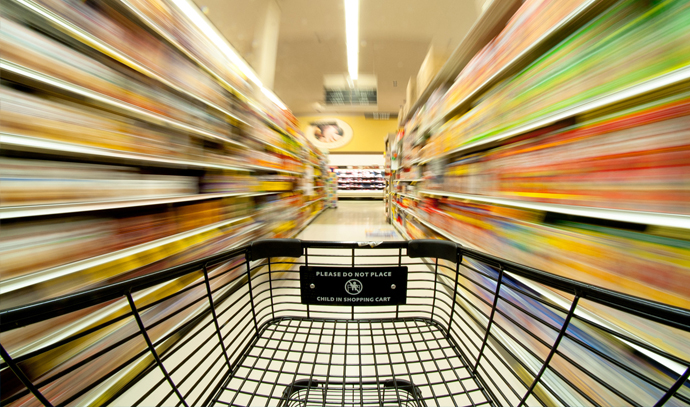 Safety needs to be one of your top priorities when doing business, and in order to stay safe, you need to be informed, careful, and willing to accept that your current provisions might not be cutting it. Bear in mind that new technology is continually being developed with the purpose of protecting companies and allowing businesses to stay safe, relevant, and able to compete with their rivals. Customers are demanding that their shopping experience be ever more convenient and smooth, and new technology has been curated in such a way that fulfills this need. Streamlined processes and automated systems make this possible on a daily basis, so find out how you can bring your retail business further into the 21st century.
Cash management
When it comes to handling cash in retail, keeping your money safe is extremely important. In order to ensure safe handling, you will need to operate using exceptionally strong security measures. There's no room for error, and you need to be able to ensure that the money you make isn't lost through mishandling and theft. It's important to remember that both internal and external theft poses a threat, so knowing how to protect both sides from potential loss is going to help you keep hold of what's rightfully yours. If you keep cash on your premises, then a physical safe and bolsters are going to be necessary. As part of this, you will need to ensure that both the username and pin are safe and revealed only to authorized members of your team. Consider altering how you accept credit cards online and mitigating risks by trusting innovation in technology, as well as using automated cash management technology.
Health And Safety Courses
On a very simple level, employees must be taught how to operate machinery and appliances to an excellent standard, and they should only be able to use them once fully trained. Their training should be continually overseen, and only once those in charge are happy with their progress, should they begin working. Every new member of staff should attend health and safety courses so that harm and injury can be avoided. Sickness days can cost retail companies thousands each year, so it's in the very best interest of the company to adhere to protocols and precautions. Doing so simply makes good business sense, and let this be a warning: workplaces that neglect health and safety rules risk prosecution, can lose staff, money, and even their license.
Safety Measures
Fortunately, many retail business owners and managers are well versed when it comes to keeping their store safe, as health and safety regulations are made compulsory by law. As a result, many places are fitted with cameras and monitored alarms systems. These safety precautions are the some of the most basic, and yet some most effective and reliable for preventing injury, crime, and providing evidence against the perpetrator in the event of theft and robbery. Technology can also arm your retail premises against danger and risk by limiting fraud and shrinkage, and ensure that every transaction made is legitimate. For the safety of shop floor workers, an emergency button should be installed under the till and emergency phone numbers should be kept both in the staffroom.
Speak To Prevention Providers
If you're concerned about fraud and abusive returns and don't know where or who to turn to, then consider talking to an expert who can help you make sense of your next move. Speak to prevention providers and advisors, and discuss how to use statistical tools, and improve your retail landscape through benchmarking, predictive modeling, data analysis, and outlier analysis too. Consulting services can help you keep your company safe, as you learn how best to approach and install your safety features. The best way to avoid catastrophe is to be aware of the risks and the potential for them, so have their implications and solutions set out in and explained to you, so that you can make an informed decision from here.
Thorough Employee Checks
When it comes to hiring new staff, you need to be very careful in your approach. As always, you should run background checks and ensure that each member of staff is fit and able to carry out the work expected of them to a high standard. You should be searching for competent staff who have prior experience, who show leadership skills, and those willing to get involved. Set user permissions and restrict some employees from accessing more sensitive information and carrying out certain tasks by recognizing sensitive material and encrypting such data. You can also limit access by creating individual calendars and dashboards.