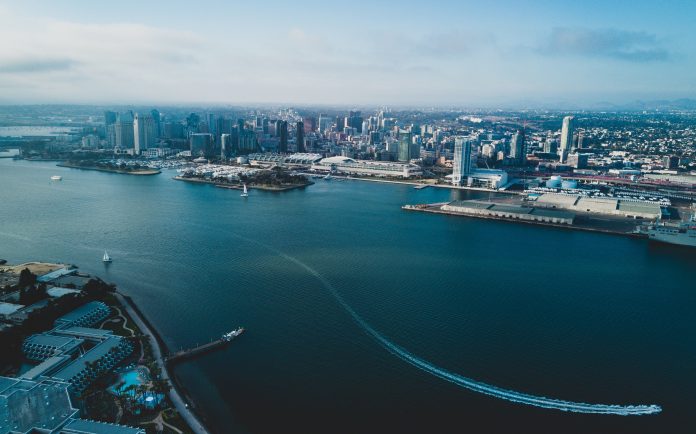 With its famous zoo, countless art studios and gardens and excellent residential areas, schools and higher education institutions, San Diego is a great place to stay.
But if you want to get away for the weekend (or even a while longer), you're in luck too, because vacay destinations like Zurich, Orlando, Tokyo, Honolulu and London are all within reach from the city's well-connected airport.
What's more, thanks to the wonders of technology there are several ways to make your business or pleasure trip smoother, cheaper and more enjoyable than ever.
With that in mind, here are five travel tech tips for San Diego travelers.
Cheap flights
Whichever legendary location you're heading to, there's no sense in paying more for your flights than you have to.
And thanks to its powerful search connections and intuitive dashboard, you'll be relieved that finding San Diego flights on Skyscanner.net for a reasonable price is child's play.
Start searching for flights as soon as possible and you'll save more cash to spend on something fun at your destination.
Great hotels
Finding comfortable accommodation at an affordable price is another terrifically important travel consideration.
And you'll find some of the best deals anywhere by browsing Trivago.com or downloading the Trivago app for Android or iOS.
The site also features fabulous travel articles on a host of international locations – worth a look when you're struggling for vacay inspiration.
Convenient parking
When you're setting off on holiday in a family group, sometimes cruising there in your own vehicle makes for a more pleasant pre-flight experience than braving public transport.
Your own ride is less crowded and more comfortable, but there's also the added bonus of being able to keep teenagers entertained by playing their favorite songs on the stereo.
Booking SAN airport parking on Looking4.com can save you cash and provide peace of mind – search ASAP for early bird deals.
Fresh airport food
San Diego airport has a collection of cuisine outlets that suit the whole family – you'll find everything from lip-smacking barbecue chicken to crisp, healthy salads.
And with the AtYourGate app, there's no need to queue for your favorite meals, because they're delivered right to your gate for a small fee.
Since this app debuted at SAN in early 2018, it's delivered thousands of orders to famished flyers, so be sure to download it on your cell phone soon.
Wi-Fi
Being able to check your email, chat to friends and family on social media and play games at the airport are activities which are calming and cathartic.
And when you're using San Diego airport's free Wi-Fi service, you can browse the net for gratis for sessions of up to two hours each time.
The service's bandwith speed also got 30 times faster after improvements in 2017, which is good news for all tech-savvy travelers.
Follow these five tech travel tips and your next San Diego trip will be an absolute pleasure.
So ends our list, but please share your own SAN tech tips in the comments section.