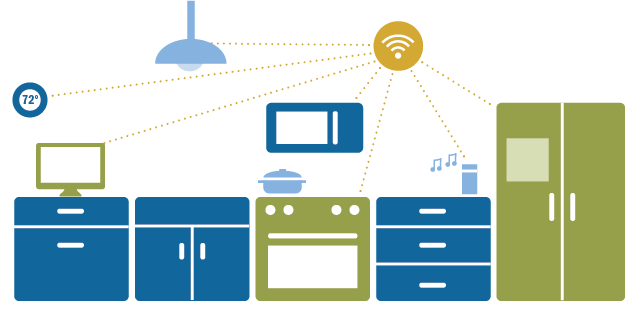 Technology is advancing at such a pace that it can be difficult to keep up with all the cool new capabilities at our fingertips.  The internet is ubiquitous, and technology's reach has no borders.
There are things you can do online now that we're only a cool piece of a sci-fi novel a couple decades ago.  Let your mind consider where we may be heading as you read through this brief synopsis, and check out a few super interesting things you can do online. 
You can hire and pay a lawyer remotely
You never know when life will throw a legal wrench in your plans, and for that, you will need a good lawyer.  Thanks to the internet, you can now get a lawyer for anything you could possibly get yourself into.  From a common family lawyer to an animal rights legal representative, there's no online shortage of resources available for your legal safety.  
You can work a remote job
Twenty years ago, working solely from your home on the internet.  Today, with a minimal skill set, you can find work online in no time.  Not every remote employment opportunity will pay you enough to sustain a home, but more and more lucrative positions are opening up every day.  
Online accountants, teachers, and even writers can make nearly $50,000 in a year working online with the right organization.  It's no get-rich-quick plan, but you can definitely make a living from the comfort of home.
You can visit the doctor online
Visiting the doctor online seems like a somewhat impossible thing to do efficiently, but technology has made it more than possible.  Online doctors are fairly common.  With just a brief search of the internet, you'll find a whole slew of opportunities from which to choose.  
Telemedicine is still relatively new, but the surrounding technologies are exciting.  Wifi-enabled medical devices can send digital doctors vital information about a patient's condition, and smartphones make being late for your doctor's appointment super unlikely.
You can go through school online
Online college courses aren't really that new when you consider how fast things move online, but students can now spend their whole educational journey online.  Elementary school, middle school, high school, and college can be completed and recognized as legally sufficient all from the comfort of home.
There are some social concerns surrounding students who choose to attend school from home their whole lives, but it's not really much different than home schooling.  Children have been educated sufficiently from home for many years, and the internet will simply enhance the educational process.  
You can buy almost anything online
Not so long ago, there was a huge legal issue with someone trying to sell a human kidney online.  You may not be able to buy a kidney, but there are plenty of strange and unusual purchases you can make on the internet.  
Here are just a few, for starters:
Tanks

Human skulls

Uranium

Drugs
The lesson to learn is that technology has granted us all the ability to do nearly anything remotely, and purchase some pretty strange things with perfect anonymity.