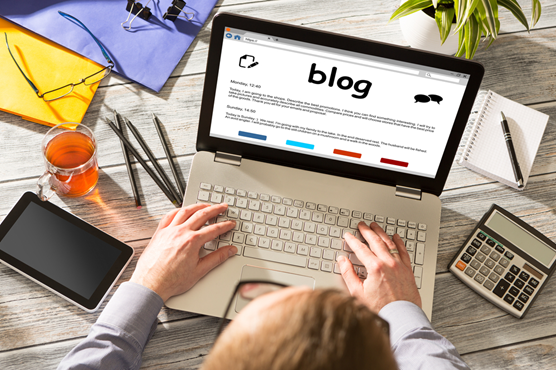 Many people wished they had a stable job with a flexible schedule. Others may be hoping that one day…they'll get to work for themselves and answer to no one else. These are hopes, goals, and dreams that are totally achievable if you choose your career well and meet the necessary requirements for this type of lifestyle.
A content writing career, a freelancer career, call it what you want, is probably the best option for people like you and me, individuals who want to work for ourselves. Aside from being able to work at the comfort of your home, the potential salary range in this career can reach up to a 6-figure mark.
Jane Phillips, essay writer and content marketer at Essays.ScholarAdvisor, suggests that "As a content marketer, you call the shots, you decide how much and often you want to work, and most importantly, you decide who you work with. You don't work for somebody, you work with somebody. That makes the whole difference!"
All good until now but let me stop you for a second and give you the "bad" news. A content writing career is far from simple and easy. It can take a lot of hustle, time, energy, and nerves.
At some point or another, you'll wish to have your job back for a few days, but then the thought will pass away because in most of the cases, trading a freelancing activity for a traditional job offer is an unwise move.
In today's post, we'll briefly cover the 5 reasons why you should choose a content writing career over any other traditional 9-to-5 job.
1.   Work from Home
One of the biggest advantages of working as a content writing freelancer is that you can work from home. In fact, you can actually work from anywhere as long as you are able to use your smart devices and the Internet.
Imagine how it would be like to wake up on a cold winter morning, or on a rainy morning, and realize that you really don't have to get out there in order to be able to work. Wouldn't this be awesome?
In addition, the fact that you can work from home also means that you won't have to pay for anything else except the things you use in the house. This type of flexibility also leads to money saving opportunities such as saving the transportation costs and the office rental cost. So, not only that you can work whenever you want but you also create your own routine, save money, and enjoy a lifestyle which was designed by you and you only.
2.   Time for Everything
Because you're an independent contractor, you have the possibility to experience your time according to your specific priorities. Unlike traditional jobs, you can actually decide what to do with your days.
Therefore, after you managed to schedule an effective work timetable according to your deadlines, you are free to take care of your personal projects and hobbies.
Moreover, flexible management of time allows you to travel wherever and whenever you want. You won't have to wait for the weekend or for summer to visit your dream places.
3.   Earnings Control
Another worthy advantage of a freelancer career is being in control of your income. Unlike a traditional job where you'd get a fixed salary once a month, you can get paid for every order as you may choose a project-based compensation. Therefore, if you stay organized, there are slim chances of running out of money.
Furthermore, you can always control how much you earn. If you want to produce more money this week/month/year so you can afford to buy a car or go on an exotic vacation, no one can stop you. And this goes both ways. You can always work less if want to have more free time to take care of other aspects of your life.
4.   Be Your Own Boss
Most people who work a traditional job are constantly complaining about their bosses. Content writing career can spare you from this trouble. With no one to boss you around and constantly stress you out to fix his problems, you are free to focus to do your job well and avoid all the irrelevant and unnecessary distractions that kill your productivity.
Being your own boss also means that you'll be in the control with everything, from your schedule to your income. Anyway, you must keep in mind that being your own boss is not as easy as it sounds. Discipline and good time management are required to succeed as a freelancer.
5.   Improve Yourself
This is one of the few jobs which can genuinely offer you the chance to improve yourself from more points of view. As I was talking above, self-discipline and effective time management are only two qualities that you'll consistently improve while embarking on this journey.
After a few months of consistent work, you'll notice a big difference in the way you think and communicate. Writing improves your focus, discipline, and creativity while allowing you to perfectly organize your ideas.
Besides improving your writing and communication skills, a content writing career gives you plenty of opportunities to learn new things. Whenever you'll have to research something, all the knowledge you'll pass on through your writing will also stick with you.
Conclusion
Even though we haven't covered it all, you should reflect on the information you've just digested, analyze your options, and decide what's it going to be. Honestly, a content writing career is not for everybody. Unfortunately, you'll never know until you try, so I hope that we gave good enough reasons for you to take action and begin this journey.