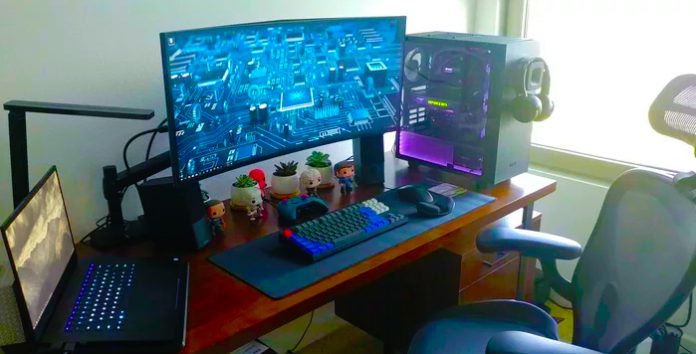 Sometimes the minimum requirements of a PC for a specific game will not provide you blissful experience. For example, you want to play Call of Duty Warzone and your rig has-
3.6 GHz AMD Ryzen 3 3100 Quad-Core, 8GB RAM, NVIDIA GeForce GT 710 (1GB DDR3), and 1TB SATA HDD. You can play this game but your gentle soldier becomes a zombie and the scenery will not realistic enough. Here you have two options either give up the intention of playing or sell the PC.
The 5 Quick Solution to Sell Gaming PC
We write this article based on the 2nd option. In the following, you can check out 5 quick solutions to sell Gaming PC.
1. Survey the Market
Your gaming rig supposes to buy a few years ago from today. So, its present price will not the same as when you buy. Naturally, when you wish to sell any old item, it is mandatory to find out the recent price of that product.
So, you can conduct the survey on Amazon, eBay, or Walmart. If those platforms have no presence in your country then look at your local popular platform. You may search on Facebook, there you find many groups on buying and selling old items.
From here, you can get the idea of the current new price or old selling price. Don't forget to note down your findings.
2. Set Your Asking Price
Hopefully, you get your old gaming PC's current price idea. Now, you have to set your own asking price of your PC. According to the resale expert,
if the product is still fair, set the price half of the original,

if it is a few years old, set price 25% of the original.

if it is very old-fashioned, set 10% of the original.
It is up to you whether you follow the above rules or not. Most importantly, don't set a price that seems funny to the buyer.
3. Looking at the Platform
You will find five popular platforms to sell old Computer parts, like-
You can sell your old gaming rig in the Reddit's subsection hardwareswap. It becomes a popular platform to sell or buy consumer IT.
Here cheating possibility is little because each seller or buyer needs minimum 50 days old account and at least 100 comment karma.
eBay is an auction site that is a place of 167 million active users and 25 million-seller. You can register here for free and sell your desire item but you have to pay a 10% commission.
You may not find Reddit or eBay service in your country but Facebook is available all over the world. Here you will find many specialized pages to buy and sell oil items.
You can sell your old gaming rig on this platform by paying some commission like $0.99 for each item.
In amazon or eBay, you have to pay commission but in Craigslist all money will go into your pocket. But keep in mind, here your selling post will list for locally selling.
4. Post your product
After selecting the platform now post there with your product's full details. You should clarify why you want to sell or if any problem already has then specified that.  Don't forget to pick a nice photo and also add a caption. Blur or vague pictures will not attract customers. Also, you have to add the shipping address to your product.
5. Don't make late to deliver the Product
If you find any response then it will be better to deliver it as soon as possible. Here making late may change the buyer's mind.