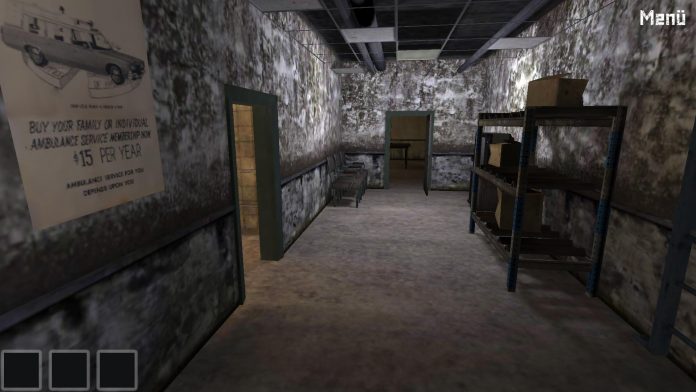 There is something about the VR games that have taken the attention of the gamers. Whether it is fully immersive gameplay action or the high-level intense battles the VR technology has been integrated into the gaming technology. 
If you like spending time on games then the VR escape room game is the one to try out for. Now, if you would like to spend romantic dates why not make it a bit more adventurous and try out the escape room game for couples?
Wait, have you heard of the VR escape room game?
It is the newest trend in gaming. The platform has been developed to provide you with real-world experience. Now you no longer just control your character. You will become the character. 
Now, your actions will define the movements of your character. So throw away your gaming consoles like the new era of gaming technology ushers over the world to provide hyper-realism at its best. 
So it is time that you try out the VR escape room game. 
Do you want to go on a date and wondering what to do?
The old style of dating is no longer applicable to the people of this generation. Now couples are more likely to find out newer ways to know each other. If you are looking to spend one hell of a time with your date then you can try out something new. And by something new we mean trying your hands on the Sydney virtual room escape game. 
There are many storylines and game previews that perfectly fit for the couples. With the romance-related storylines or a horror storyline, a VR escape room will provide both of you with the perfect thrill and enjoyment. 
What can you expect from a VR escape room game during your date?
If you want your date to be romantic, emotional, creative, and surprising then a VR game will provide you the perfect climax. If there is one trait that inside in both of you and that's problem sharing and puzzle-solving then you can bond together quite well in the VR escape room game. 
This will have tremendous benefits going forward especially if you are a future couple and intent to marry one another. You should be able to know a lot about each other. A key factor that is concerning to the newly married couples is that they feel shy to share their thoughts and feelings with the other. 
Now that you will be in a troublesome situation you need to work together as a professional team as you look to complete the objectives within the specified time. 
The escape game for couples is a perfect way to know about the characteristic traits o the other person, his behavior and attitude. So in case if you want to know more about your future partner then try to negotiate on spending the evening playing a VR escape room game. 
Are you looking to find the compatibility factor within you and your partner?
The Sydney virtual room set you up in a mixed situation that provides a perfect background for the couples. So if you are looking to find out the compatibility factor between you and your partner then this could just be the opportunity for you. 
Many such gaming franchises provide such an opportunity for couples all around the world. So why not try out on the VR escape room game today itself?
Look to propose your person inside an escape room
Have you ever missed out on a perfect opportunity to propose to the person you love just because of unfavorable surrounding conditions? Well, many of us have been victims of this right? 
The surroundings need to be perfect for you to get a favorable outcome. There is probably no other place that provides a perfect setting for you to propose than the escape game for couples. 
Yes, if you can plan everything correctly including the storyline and the timing then the escape room game provides you with the perfect privacy for you to express your affection to the person you love.
So are you waiting to propose to her still? don't wait anymore and just ask her to come down to play a VR escape room game.