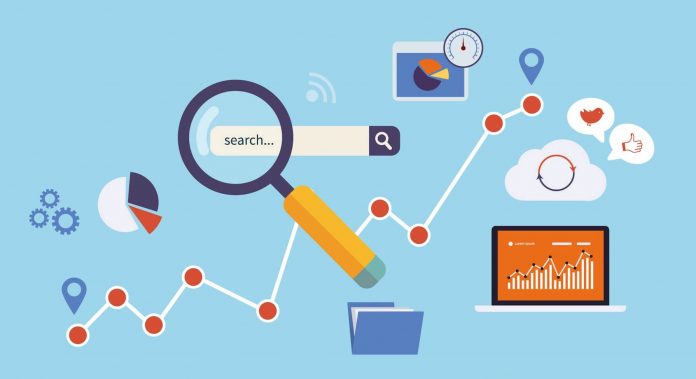 Are you starting a new website for your business? If so, there's a lot you need to do in order to get your site ready for users to find and interact with.
Building your web pages, adding images, and writing convincing copy are only part of the equation. There are a few technical, less-exciting things to do such as creating a URL.
Wondering what a URL is? Want to know how to create a URL, so that your customers can visit the correct web pages on your site? Then keep reading for quick answers to all of your URL questions.
What Is a URL?
Wondering what a URL even is? It stands for Uniform Resource Locator. It's the address used to pull up a specific webpage on the internet.
If you want to search for something on Google, you would first need to visit the Google URL, which is www.google.com.
And if you wanted to read about the latest soccer updates on ESPN, you would type in the URL www.espn.com/soccer.
In the Google example above, the URL is also the domain name. Domain names are the base address. Think of a domain name as the street address of an apartment complex. One street address for all of those apartment units.
The URLs are all the other web pages found on your domain name. Think of them as individual apartments. They each have their own unique number but are still located at the same street address.
URLs are foundational to using the internet. And if you are a website owner yourself, you're going to need to create your own URLs so that your customers can find and use your website.
How to Create a URL
So how can you create a custom URL for your website? It depends on if you are creating a domain name, or if you already have one and need to create a URL for a new page. Each is a different process.
How to Make a Domain Name
To create a domain name, you're going to need to choose a domain hosting service. Many are available. Sometimes you can purchase and register a domain name directly through your website provider.
Most of the time, website owners will purchase through a separate provider, such as Go Daddy or Google Domains. It usually costs less than $20 per year to register a domain.
Ideally, you can purchase your business name as a domain name. But since there's a chance it could be taken, you may need to get creative. You may need to add words relevant to your industry, or your geographic location.
All you need to do is purchase the domain name. Then, once your website is built, you can follow the instructions from your domain provider to point the domain to your website, which is easier than it sounds.
How to Create a Page URL
The process of creating a unique URL is different depending on the web building platform you are using. But in general, you'll need to create a new web page.
As you are setting up the webpage, you'll have to type the URL of the page. The URL should match or be similar to the title of the page. This will help to create a cohesive experience for your users, eliminating any confusion.
SEO Tips for URLs
The URL for a particular page will also play a role in search engine optimization (SEO). Here's what to do to improve your chances of ranking higher using your URL.
Structuring Your URL
When it comes to ranking for keywords, it's all about using your most important keywords in all the right places. This helps search engines know what keywords your site is optimized for.
One of the most important is in your URL. Every URL should use words and phrases relevant to the content on your webpage. The more descriptive you can be, with the fewest words, the better.
For example, say you have a webpage about plumbing services in Chicago. And say your most important keyword is "plumber in Chicago." Your URL could simply be www.website.com/plumber-in-chicago.
Always use a dash to separate words. Pretend dashes are spaces. And if you have more words in your URL, try placing your keyword as early as possible.
Keyword Research With URLs
On top of that, you can also use a free backlink checker tool to see how many backlinks a particular page has. Why is this important? Backlinks links from other websites to your webpage.
It acts like a vote, telling the search engines that your page is valuable and relevant, helping to increase its rankings on search engines. The more backlinks a particular URL has, then the higher its rankings will be.
So if you want to see if there are any websites that link to one of your webpages, then you could copy your page URL, paste it into the backlink checker, and know how many links you have.
Likewise, you can use this tool for competitor research as well. If a competitor's webpage is ranking higher than yours, copy their URL and see how many links they have. Then you know what it might take to compete with them and hopefully outrank them.
How to Create a URL Link
Sometimes, when creating content on your own website, it would help to link to other helpful resources on other websites. To do this, you'll need to create a hyperlink on your webpage.
Doing so will be different, depending on the content management system (CMS) you are using. Normally, you can hold your cursor down, and drag across the text you'd like to use, highlighting it.
Then, in the text editing box, there should be a button that looks like a chain link. Clicking this will allow you to paste in the URL of the page you'd like to link to.
You can choose if you'd like the link to open up in the same tab, or in a new tab.
Building Your Website
Now that you know what a URL is and how to create a URL, you can start setting up and building your new website. There are many different platforms you can use to make this process easier. It's best to find one that allows for easy editing so that you aren't stuck hiring a developer.
Looking for more tech tips like this? Head over to our blog to find other helpful articles now.