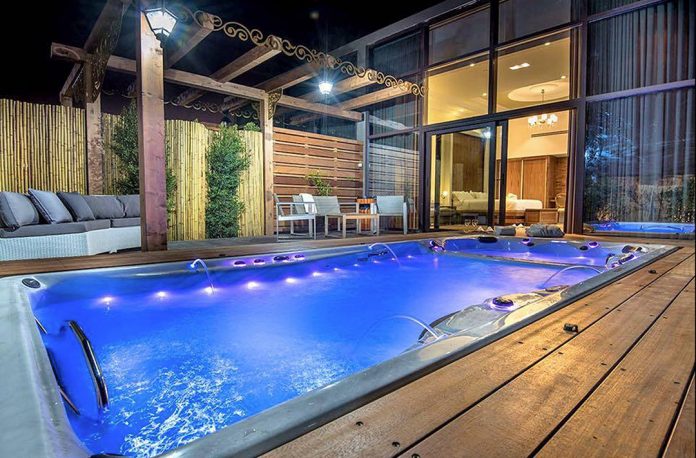 Having a spa inside your home is always a refreshing thought on its own. With the workload we individuals have nowadays, it's good to have something that takes all your stress away. Moreover, getting a spa installed at home isn't that much of a hassle, either. All you need is to call a swimming pool expert and it would take a couple of weeks to get your home spa ready. The home spa surely has its various advantages. That said, here are our top four picks as to why you should get a spa installed in your home and why it's completely worth it. 
A Source of Recreation For The Entire Family
Firstly, having a spa will help get the family together in one spot. Since children enjoy splashing around, your spa will likely pull your children away from their phones as well. Other than that, after a long day at work, your spa will help you feel much more relaxed. A spa is an entire vacation on its own away. It acts as a source of fun, relaxation, and many health benefits for the entire family and will help you bond more with your loved ones than ever before. 
Convenient
Another benefit of having a spa installed in your home is that it is much more convenient than getting a pool. A pool will not only cost a lot more but will rack up a lot of dirt and dust. Cleaning out the spa is much simpler in comparison. Furthermore, it's convenient knowing that you can go for a quick swim whenever you want. If a spa is placed in the vicinity of your home, you can also rest assured that timing won't be an issue. You'll be able to rest easy in your very own spa at any time during the day or night. 
Affordable
As opposed to a swimming pool, a spa is much more affordable. A spa is likely to cost one-third of the cost you might need to spend on installing a swimming pool at your home. Also, since your spa is likely to cover a much lesser area, you can place it with ease anywhere outside your house. However, most people just place it in their backyard. Be sure to do your research on how to get it installed beforehand, though.
Durable and Elegant
Lastly, a spa does not only look elegant but is also exceptionally durable. It is likely to last more than five years, at least, whereas the costs required for its maintenance would also be minimal. Once you get a spa installed in your backyard, it will completely reshape the way your backyard looks. Nonetheless, a spa will make your house look extraordinary.
Summing-up
A home spa is undoubtedly a better choice than installing a swimming pool as it's less costly, offer more health benefits, and surely adds luxuries feel and value to the house. In the end, we leave that on you, home spa, or swimming pool? You call!