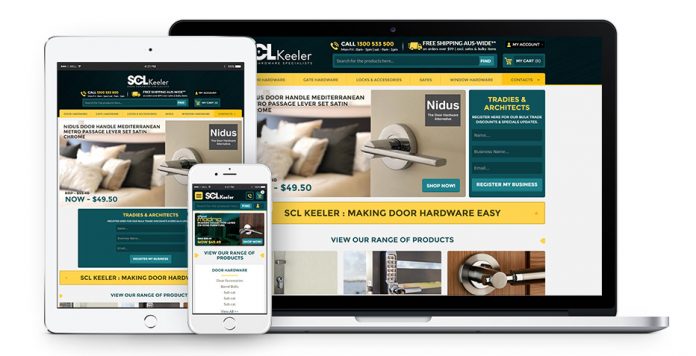 What is Magento Hosting? It is a great solution for an online store website. Most people in the e-commerce space have heard of the e-commerce platform Magento. There are countless articles talking about how flexible and scalable it is and how affordable it is to get started because of the open source nature of the software.
These things sound great, but when choosing a software platform people often want to know if it is functional and beautiful. Here are 4 large business websites that use Magento in a way that is functional and beautiful.
MADE
Made is a European home design site. For people in the US, think of a high-end IKEA. They feature modern interior furniture and accessories. The website features a clear menu at the top and all the products below. You get two product views, the product alone and the problem in a room view.
Christian Louboutin
As can be expected, the Christian Louboutin Website is stylish and a little bit different. It lists the main categories at the top such as women, men, leather goods, and beauty. If you hover over these main items, you get a much more specific drop-down menu that lists all of the items.
When you click on a certain item you get a whole page of handbags, nail polish colors, or shoes. The front page features a video slider that includes music and sound effects. It's a fun and whimsy website, and we wouldn't expect anything other than that.
Anheuser-Busch
The Anheuser-Busch website isn't a store per say, but it is more of a showcase of all of the brands that are now under the Anheuser-Busch and InBev umbrella. They are the makers of the popular Budweiser, Bud Light, and Michelob Ultra. They also have many variations of their favorite brands from Lime to Organic.
They also own Natural Light and Busch. Along with high-end brands like Shock Top, Stella Artois, Elysian and many more. The website is part of the new Adobe Experience Manager and Magento integration. The featured brands are on the front of the site and clicking on the images will take you to a more in-depth website for that brand. You can also find out about the company, beer related news, career openings, and how beer is making the world better.
Nike
Just do Magento and Experience Manager. At least that is what Nike did. Their website has an action video slider featuring super fit athletes doing super impossible feats. The front-page scrolls down with lots of images and products.
The categories are clear, and it is organized well. There are main categories and then the categories are narrowed down to each product offering. It's easy to choose a size and color and add it to your cart. This is an example of a Magento based website that really shines.
You don't have to be a large company like the ones listed above to have a really high-end e-commerce website built with Magento. Finding an agency like https://www.bingdigital.com/magento/agency/ that can customize your site and add all of the functionality you need is key to getting up and running with your own inspiring site.