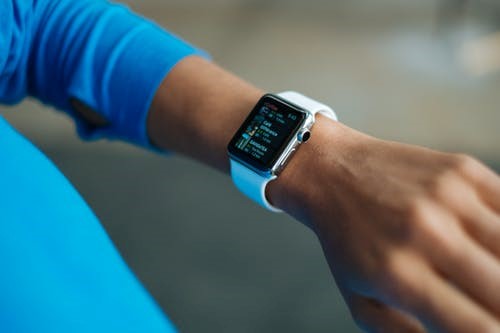 Technology is always evolving and that is as true in wearable tech as in any other niche — perhaps even more so. Key developments in wearable tech over the last 5 years have ranged from Apple Watches tracking total calories to smart rings allowing you to make Near Field Communication purchases with the wave of a hand.
With the rapid growth in wearable technology, the market is awash with all kinds of technologies and apps in different niches and industries, ranging from electronics to healthcare. In fact, statistics show that in 2017, the number of connected wearable devices was 453 million. By 201, that number is likely to be close to 1 billion.
With this kind of massive growth, wearable apps will soon become part of everyday life. The following are the top 3 wearable tech trends emerging in the market currently.
1. Intelligent Smartwatches
Wearable watches like the Apple Watch do more than just tell you the time, and current versions of fully support the mobile experience. Currently, smart watches have evolved to not only match the experience and usability of smartphones but are poised to potentially replace them.
Apple's latest Watch, for instance, offers up the most significant design change since the debut of the original, with new 40mm and 44mm sizes, which means more space to show off the new features of the watchOS5.
2. Wearable IoT in Healthcare
Recently, the interconnectedness of devices on the Internet of Things has allowed doctors to better monitor their patients.
These devices help healthcare professionals gain greater insights into their patients' conditions, leading to more precise and accurate diagnoses — saving hospitals vital time, allowing doctors to do more on their shifts.
Consider the ReSound LiNX2 that helps users get control of heir hearing using an iPhone Mobile app specifically designed to help the hearing impaired.
Another notable wearable device in the healthcare industry is the Zephyr Anywhere BioPatch — a revolutionary FDA-approved wearable device proving that Zephyr is at the vanguard of healthcare startups that are changing the world for the better.
Doctors attach the device a patient's chest to help offer real-time Cardiological data. It does this by sending alerts to smartphones or watches worn by doctors who are thus warned of sudden changes wherever they may be, which adds another dimension to intensive care.
3. GPS technology
Wearable technology developments are shaking up the world of GPS navigation as well. has seen development in the navigation field as well. Today, wearable devices and smartphones use gyroscopes, motions trackers and accelerometers to more accurately pinpoint locations.
By collecting data through these features, the wearable devices help determine speed, cadence, and distance traveled which can help authorities track missing persons, even after they've potentially lost their smart device.
Find the Right Developer
With the recent uptick of wearable devices and apps, any visionary looking to make the next big splash needs to have the right app development team on their side.
Look for the right app developer who will take time to understand your idea and include you at every iterative step along the way from wireframing to launch to QA and beyond.
Find a developer that can relate to your business and develop an app that is fully compatible with both Android and iOS, smartwatches and other wearable devices — one that will create the right mobile journey for your users.