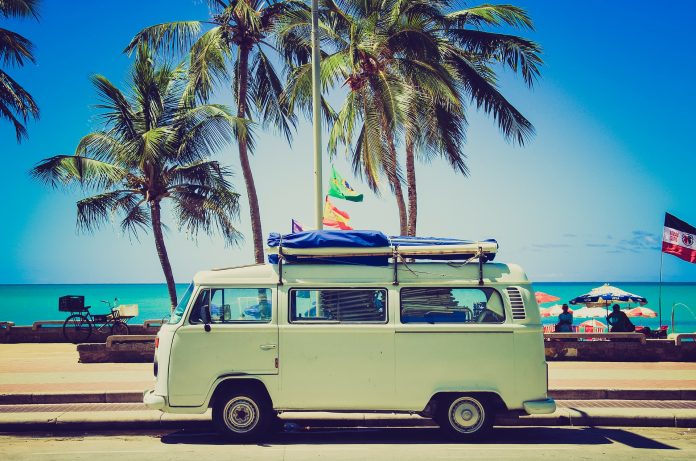 When it arrived in the late '90s, there wasn't much in the two-door Sport car with a little performance and front-wheel drive. The driving enthusiasts showed lack of interest with time. However, after a couple of decades, the TT shows significant improvement on almost every counterpart. With the 2016 overhaul, no changes are set for the 2018 Audi TT apart from the addition of few standard features and package updates. The 2018 Audi TT price starts at $44,925 and goes up to $65,875.
The Base TT models are available as either a 2+2 coupe or a 2-seater roadster, while sportier TTS and new TT RS sibling models are available only in coupe body style. The TT is powered with a turbo 2.0-liter 4-cylinder engine that churns out 220 hp and 258 lb-ft of torque, which is more than enough to have a good ride. The Coupe is capable of making sprint from 0-60 mph in 5.3 seconds (5.6 Seconds in convertible version).
Some Sport car enthusiasts might get disappointed with the TT's all-wheel-drive (AWD)-only configuration and the missing manual transmission option, as it comes with only 6-speed dual-clutch automatic.  The overall weight now gathers over the front of the platform, it has also not placed uniformly. The car is offered with the standard  Audi Drive Select system, which enables drivers to select different driving modes that adjust shift types, throttle response, steering, and the AWD configuration. Major features include an adaptive rear spoiler rises at 75 mph and comes down at 44 mph.
Just like you expect from a modern Audi car, the finishing offered by the TT is very impressive with the list of standard features. The cabin comes equipped with leather upholstery, ambient lighting, automatic climate control, Audi's programmable Virtual Cockpit, a 9-speaker stereo, HD and satellite radio capability, and Bluetooth.  The Technology package includes Bang & Olufsen 12-speaker stereo, a navigation system, and a smartphone interface.
2018  Audi TT has been offered with two optional packages- the S Line Competition package and the Exclusive Interior package. The S Line package offers mainly sporty exterior features like aluminum door sills, red-painted brake calipers, unique sport seats, and a flat-bottom steering wheel, but it also offers performance cred with the S-line sport suspension. Meanwhile, the Exclusive Interior package is offered with Nappa leather upholstery, diamond stitching for the front seats, and more leather trim for the cabin. 2018 Audi TT ratings is similar to that of R8 and is backed by a warranty cover of 4 years/50,000 miles.
Offered with 2-seating choice and simple 7.5 cubic feet of trunk volume, the TT Roadster is intended to get through short trips across the town. The Coupe version with 4-seat order offers 12 cubic feet of cargo space but technically, the rear seats are too small to fit a full-grown adult. As far as the safety features are concerned, the 2018 TT comes standard with a reversing camera and front and rear parking sensors, and optional with blind-spot monitors and active lane control.